Review by Alyx Jones
Edited by Sam Hughes
Developer: Giant Squid
Composer: Austin Wintory
Sound Designer: Steven Green
Reviewed on: Playstation 4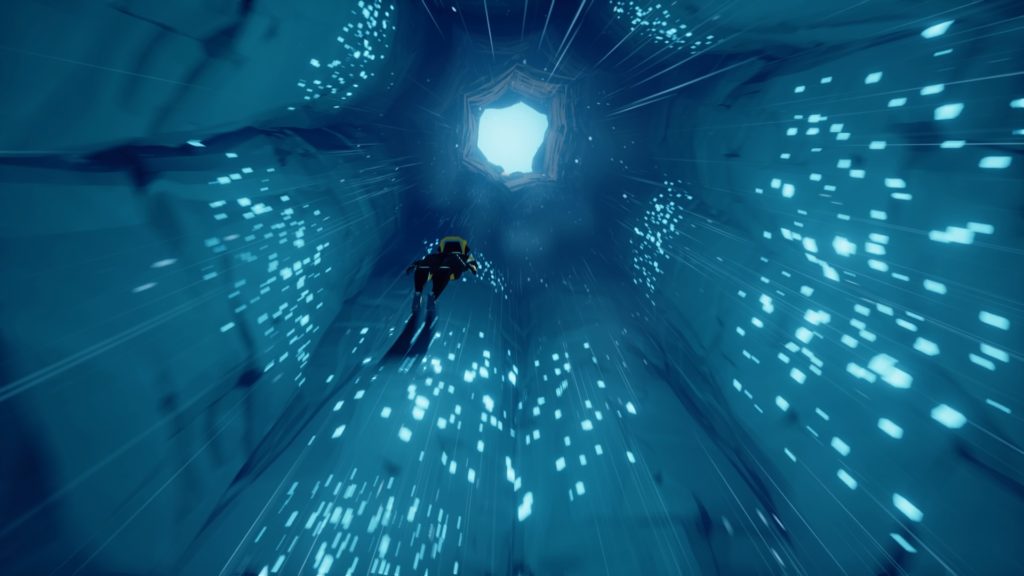 Abzû is a new, relaxing, adventure game from Giant Squid (founded by the art director Matt Nava who worked on Flower and Journey), where players can explore the depths of the ocean, unlock various species of aquatic creatures and even ride the currents on the backs of creatures such as manatees and orcas. Some may consider it a "swimming simulator" but the game does feature a linear progression, with a loose storyline following a great white shark through many environments and breathing life back into the sea.
Music
If you didn't already know, Austin Wintory has somehow found the time to score Abzû, after recently working on Assassins Creed: Syndicate and Banner Saga 2. It's no surprise that he was a good choice for the game after his previous work on Journey. The partnership of Matt Nava's art style and Wintorys music is a natural and beautiful match.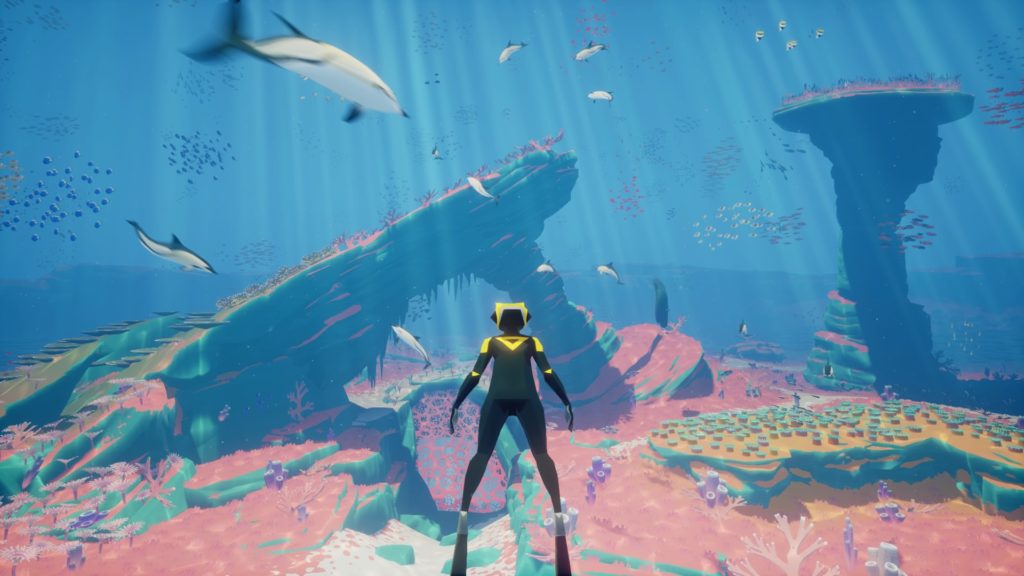 There is a definite magical feeling, with lots of sweeping higher frequencies that paint pictures of drifting through vast expanses of water. Many orchestral instruments are blended with electronic undercurrents, maintaining a good balance between the two, throughout. There are particularly striking musical flourishes when the player is swept into the currents amongst shoals of fish.
Choirs and the human voice are used extensively to create an ethereal atmosphere, within the many wonders of the deep. It's an interesting but very effective choice that plays with the rather unnatural action of infinite deep sea diving, contrasted against the strong presence of humanity, singing throughout the ocean, almost like a mythical song of sirens.
You can really hear the influence in Wintory's music from composers such as Jerry Goldsmith (just listen to "The Trees" from Medicine Man), however the score for Abzû has a slightly darker undertone. Wintory clearly works hard to avoid the cliche and maintain his own voice within the music. There is no doubt in the fact, that Austin Wintory has created a powerful and evocative soundtrack.
Sound Design
The sound design by Steven Green works really well with the music and the visuals to create the all encompassing sonic feeling of being underwater, but also being in a mysterious environment, meant for exploring. The filtering of frequencies is especially effective when surfacing and diving, as it helps clearly distinguish between land and sea. The small yellow scanning robots we can collect underwater to unearth various
species of fish, have a really cute personality, and sound like the tiny cousins of R2-D2 or BB-8 (Star Wars).
Rushes of sound as we dart through the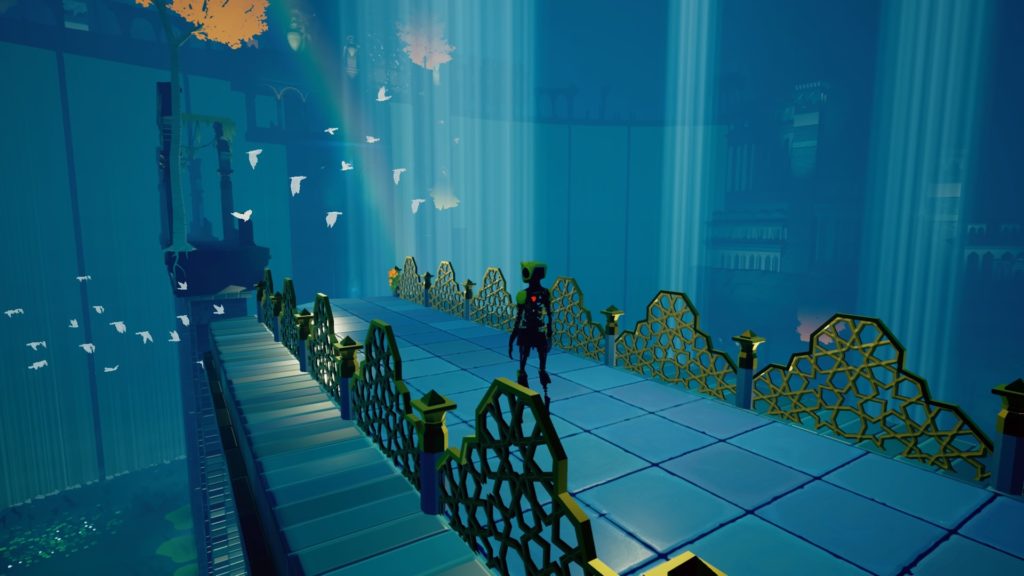 water, add to the slightly surreal feeling of swimming underwater for an infinite amount of time. Combined with the detailed clicks and creaks of various bottom dwelling creatures, and the swooshes and swoops of anything from tiny fish to a blue whale, creates a truly convincing ocean soundscape
Overall, the game is absolutely gorgeous, and 100% worth playing if you enjoyed any games like Journey or Flower. The sound and music fit the visuals beautifully, to create a wondrous experience, you really shouldn't miss out on!
LINKS
Official
Twitter
Facebook

We hope you enjoyed Alyx's review, check out others in our Reviews section. Don't forget to sign up to our Monthly Newsletter to make sure you don't miss out on our reviews and interviews. 
We're also running a Patreon campaign to make sure we can keep bringing you regular, high quality content if you're feeling generous! Thanks for even sharing!
The Sound Architect