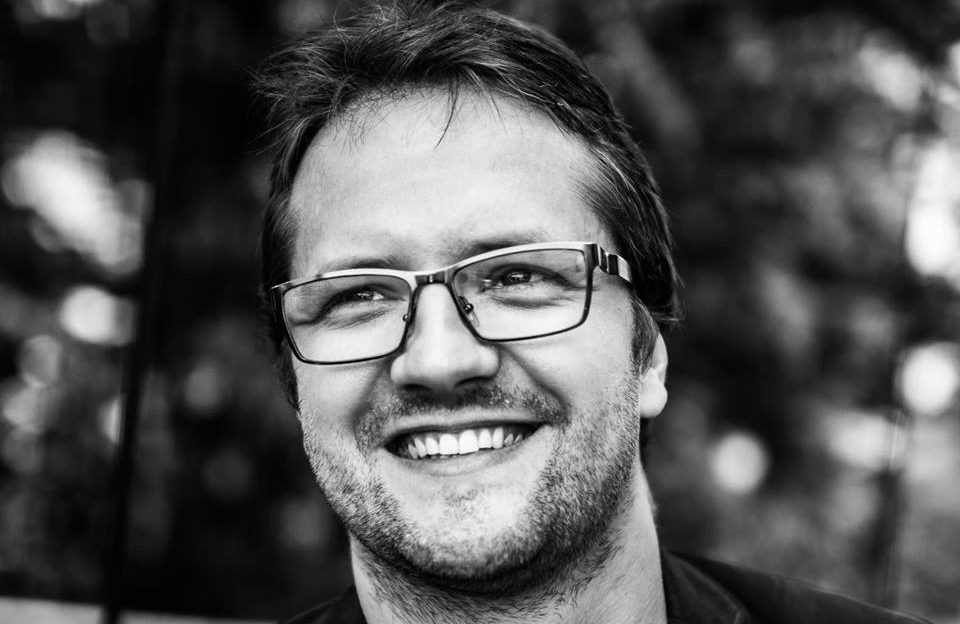 Sam Hughes speaks to horror title, Layers of Fear, composer, Arkadiusz Reikowski. Arkadiusz has worked for several companies related to games, TV and other media, dealing with a whole spectrum of genres. He is always trying to create unforgettable, emotional, dynamic scores with his music being strongly influenced by oriental music. He most often seeks inspiration in the works of composers such as Kenji Kawai, Joe Hisaishi, Shigeru Umebayashi, Akira Yamaoka and Yasunori Mitsuda.
Read the full interview below:
Thanks for answering our questions Arkadiusz it's great to speak with you!
Hello! The pleasure is mine.
Before we talk about Layers of Fear, tell us how your journey into music composition began?
It all began years ago, when I fell in love with a guitar and then when I first heard Ghost In The Shell soundtrack (by Kenji Kawai) as a kid, also Final Fantasy and Silent Hill. I became very interested in how you can affect people's emotions through music. I joined an amateur game developers called Aazero Interactive (there was no "indie" term back then), and we tried to make some games together. It was pretty hard, considering that we were all from different sides of Poland, and we worked for free, just for fun. Fun times. But it all paid out in the end.
Was there a big turning point in your career at all?
Yes, my first paid in-house job as a composer for "Sadness" for Nintendo Wii. It was a great time and I learned a lot, and it's sad that the project didn't make it. But it got me a very nice addition to my portfolio which helped me to move on and eventually stay on the path of an audio guy in various companies.
So how did you first get involved with the Layers of Fear project?
I had worked on a project for Bloober team before (BRAWL) and my friend, which I have known since we worked in Reality Pump Studios together (now he's in Bloober), asked me to do audio for their horror game. It turned out to be Layers Of Fear. They knew that I have some experience in dark music, and I'm a fan of horror games.
Did the project vary much from Kholat?
In Layers, the action takes place in a house, which is totally different then in Kholat, where we explore the mountains and try to find our way through the cold. The music in Kholat was meant to be really "icy", while in Layers Of Fear the sounds are more warm and all the darkest elements come from the head of a mad painter (who is our protagonist).
What was your main approach when writing music for Layers of Fear?
The story is about madness and a loss. We can relive some memories from the painter's life, most are not very pleasant. There is a scene when we enter the child's room and a creepy music box scene occurs. I thought that combining music box (child) and piano (his wife was a pianist) throughout the whole soundtrack would be a good choice. Then there's the haunting, humming voice of Penelopa's Willmann-Szynalik and a lot of creepy, horror elements that remind us we're in a house that nothing is what it seems. I really like combining lyrical, evocative melodies with dissonant and dark themes.
Would you say there was anything that was most challenging about the project?
For me, merging sound and music, so they complement each other is always a challenge, especially in a horror game like Layers. The atmosphere is really tense and uneasy many times during playthrough. The audio should work flawlessly then and fit the action almost like subtitles. Making that continuous feeling of dread is not an easy task.
Is there anything that you're most proud of?
The reaction of players! It really keeps me going. I've seen a bunch of different streams and read some reviews and it seems that we made it – the game is really scary. And comparing it to P.T. makes me really proud, I'm big fan of Hideo Kojima and Silent Hill series.
Were you involved much with the implementation?
I tried to be in the studio at least once a week, to play the game and give my thoughts and impressions. But the implementation was taken care of by Michał Król and later – Andrzej Janicki.
What software/hardware setup did you use for Layers of Fear?
My usual stuff. ADAMs A7X, MOTU 828 MKIII Hybrid, KOMPLETE Kontrol S61 and YAMAHA P85 Digital Piano. My main DAW for music recording is Cubase Pro 8, and for sound design – NUENDO 6.
Do you have any idols that you admire in composition?
I'll always be inspired by Akira Yamaoka for his Silent Hill scores. I was really looking forward to P.T. . Kenji Kawai (Ghost In The Shell) – my master since childhood, I love how easily he creates beautiful and emotional melodies, and of course – Nobuo Uematsu (Final Fantasy). I'm also a fan of Jason Graves, I love his Dead Space and The Order: 1886 scores and also Ori And The Blind Forest soundtrack by Gareth Coker was just phenomenal. I could go on and on..
Overall, what impact do you hope your music has on the player's gaming experience?
Oh, I hope it deepens the experience. Music should add a different layer, more depth to what we see on the screen. I hope that my music does that.
Can you tell us about what else you're working on?
I got this fatanstic project by the creators of The Witcher 3, for which I'm working on, two survival horror games and an adventure. Unfortunately, I can't tell any of the titles right know. But they will be revealed soon, I hope.
OK so for a fun one to finish off. If you could have a drink with anyone, alive or dead, who would you choose?
David Bowie. I was devastated with the news of his death. An extraordinary man and a fantastic musician, it would be great to talk about the music with him.
Catch up with Arkadiusz at the following LINKS:
A massive thanks again to Arkadiusz Reikowski, and thanks to you for reading! We hope you enjoyed the interview, check out more over at our Interviews page and don't miss a thing by signing up to our Monthly Newsletter!