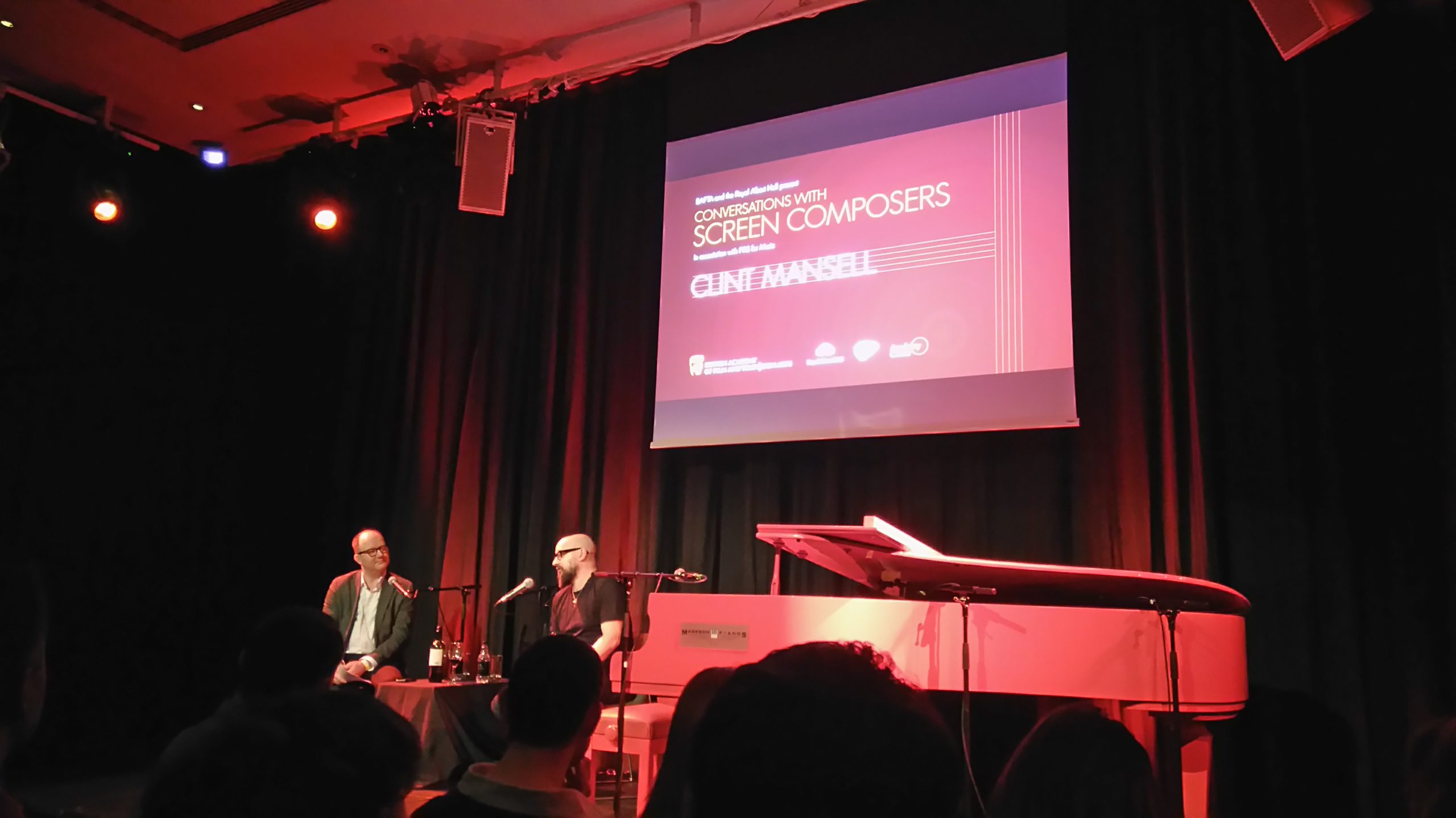 Article by Katie Tarrant
Edited by Sam Hughes
For several years now, BAFTA and PRS for Music have been hosting a series of events called 'Conversations with Screen Composers' at the Royal Albert Hall. The events have previously featured the likes of Murray Gold, Michael Giacchino and the late James Horner. Recently, they spoke with the fantastic Clint Mansell, and I was fortunate enough to be present.
This was my first masterclass, and I wasn't sure what to expect. Upon arrival, I was pleasantly surprised by a cosy room with no more than 100 seats, fronted by a small stage, two chairs and a striking red grand piano. The beginning of the masterclass featured a 10-minute montage of some of Clint's most famous projects, such as Requiem for a Dream, The Fountain, Stoker, Noah, The Moon and his recently scored High Rise.
Whilst a long-term fan of Clint's music, the clip made me realise how many of his scores I had been listening to without seeing the films they originate from. Clint Mansell's career started with Pi 1998 and sky rocketed with his infamous score for Requiem for a Dream in 2000. Since then, he has gone on to score over 45 projects, the nature of which exhibit a fascinating diversity.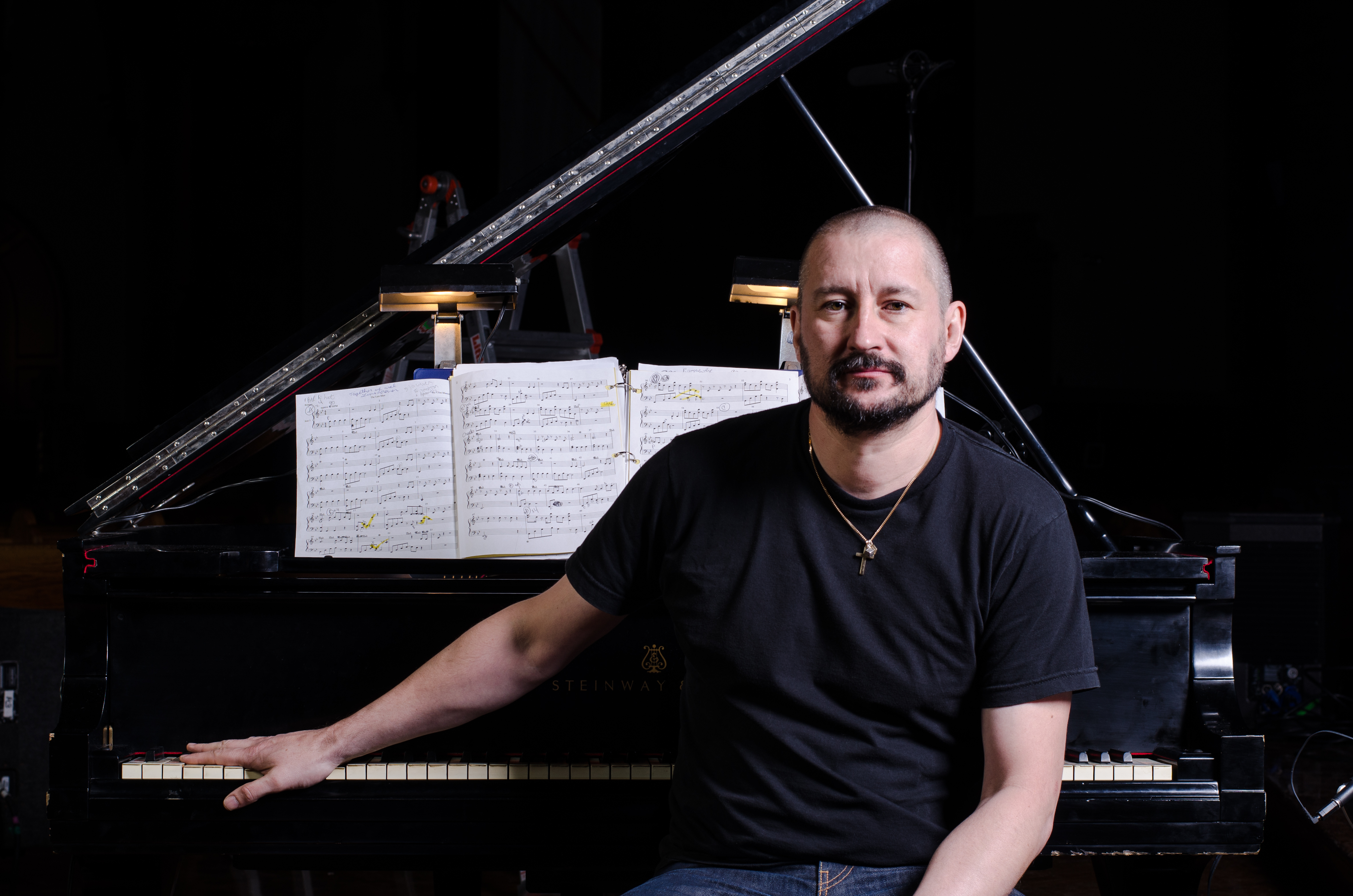 Clint had a lot of interesting information to share. He discussed the majority of his projects in turn, with a large portion of his focus being on Requiem for a Dream. One of the more poignant moments was hearing Clint talk about his scoring process. His method of thinking is that when he works on a film, he feels that the score is already written, he just has to channel it. He explained how a film knows and will tell you what it wants musically. It will tell you when a piece works and when it does not, and that he feels his job is just to discover exactly what the film needs.
One of the topics the class lingered upon was the contrasts Clint is able to develop in his scores. Having worked on films such as Requiem for a Dream and High Rise, that start pleasantly and gradually deteriorate in to chaos, it was fascinating to listen to the beginning and ends of his scores compared and for him to discuss how he achieves that. An example is his piece 'Meltdown' for one of the climactic scenes in Requiem, the piece features a string quarter playing extremely discordant rhythms and melodies against one another. Clint stated how his inspiration for that came from running various classical chord progressions through a drum machine, which was the formulation of the odd rhythms, and then selected the parts that sounded melodic but still chaotic.
I cannot speak for the masterclasses previous, but it seems their intention is directed more at learning about the composer being interviewed rather than the art of composition itself. Whilst it was insightful to hear about Clint's experiences and decisions he has made as a composer, I walked away with little advice or information that I could apply to my own practice. However, I did walk away incredibly inspired and the privilege of being present at such a personal encounter with someone I have always admired.
To find out more about future 'Conversations with Screen Composers' events, check the BAFTA website. Thanks to BAFTA, PRS for Music, Academy Circle and The Royal Albert Hall for organising this event.
We hope you enjoyed Katie's review, check out others in our Reviews section :). Don't forget to sign up to ourMonthly Newsletter to make sure you don't miss out on our reviews and interviews. 
The Sound Architect