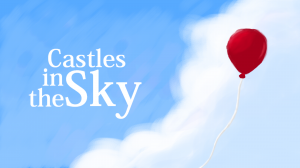 Read our audio review of Castles in the Sky, the first release from Indie Developers, The Tall Trees.
The Tall Trees consists of dynamic duo Dan Pearce and Jack de Quidt and is a beautiful game with beautiful audio to coincide with it.
We hope you enjoy our review and get over to http://www.thetalltreesgames.co.uk/ to pre-order it now!
Read it here:
If Only There Really Were Castles in the Sky
Enjoy!
The Sound Architect