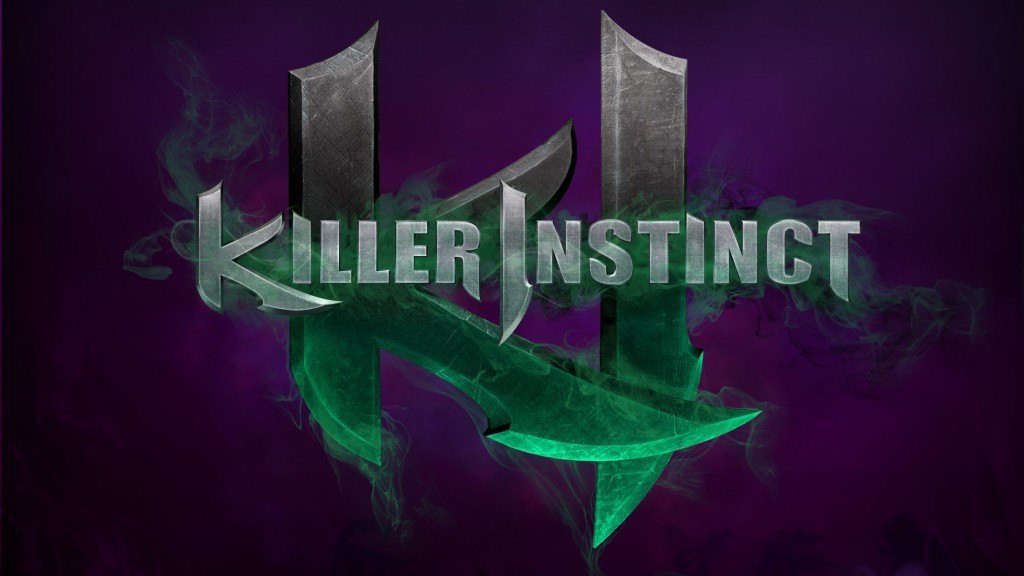 Prolific electronic-rock producer Klayton and highly-acclaimed gaming composer Tom Salta are working together under the respected monikers of Celldweller and Atlas Plug to produce the music for the third season of Microsoft's historic gaming franchise Killer Instinct.
The game, which features a booming cameo from Battletoads' own Rash, was announced earlier this week at Germany's Gamescom and is set to be releasedMarch 2016. The news was released via an in-depth blog discussing Klaytonand Salta taking over the music production from legendary sound designer Mick Gordon.
The two come well-equipped to create the music for Killer Instinct. Klayton has worked on music for games such as Dead Rising 2 & 3 and Salta created music for titles such as Halo: Spartan Strike and Tom Clancy's Ghost Recon: Advanced Warfighter.
Watch the Killer Instinct Season 3 trailer now:
Watch the first trailer for 'Killer Instinct Season 3' now!
The song is available for free download via the Killer Instinct Season 3SoundCloud.
Salta and Klayton have history working together, with Salta lending a hand on the Celldweller songs "Ghosts" and "Ursa Minor," which was featured in the likes of Ninja Assassins and the X-Men trilogy. Here's what the two said about coming together to create music for such a prolific game.
"It's safe to say that each character will have their own distinct sound," Klayton said. "You'll be able to identify which fighter is fighting based on the vibe and elements of the music. It's really great to be part of a game that has been historically driven by music."
"Working on Killer Instinct with Celldweller really brings lots of things full circle,"Salta said. "A lot of people don't realize that Atlas Plug made its first appearance in Microsoft Games back in 2004—so it's pretty amazing to be back as Atlas Plug, working on another Microsoft project, teaming up with Celldweller. History is definitely being made."
Read the full story on Klayton and Salta's history via the official Killer Instinctblog now.
Find out more information on Killer Instinct Season 3 via the official product page.
Stream and download the official trailer music now:
About the composers
Atlas Plug
MTV and VMA-nominated composer Tom Salta is one of the most versatile and prolific music artists/producers working in film, television, advertising and video games. Renowned for crafting emotionally engaging soundtracks for multimedia, Salta has received widespread industry acclaim for his world-class produced scores featured in video game titles such asHalo: Spartan Strike, Halo 2 Anniversary, Halo: Spartan Assault (G.A.N.G. Best Original Soundtrack Award), Halo: Combat Evolved Anniversary, Ghost Recon: Future Soldier, From Dust, Prince of Persia: The Forgotten Sands, Red Steel (IGN Award for Best Original Score), Tom Clancy's Ghost Recon: Advanced Warfighter and Tom Clancy's H.A.W.X. series.
In addition to these scoring assignments, Salta has created music for numerous national commercials and ad campaigns for companies like Coca-Cola and the Marines, as well as music for Hollywood film trailers.
For Killer Instinct Season 3, Salta is rejuvenating Atlas Plug, an electronic and rock-driven project that originally released music via FiXT.
Click here to read the full bio on Tom Salta.
Connect with Atlas Plug:
Facebook | Twitter | Tom Salta official website
While Celldweller's music's been streamed over 100 million times across multiple platforms and he's played live shows for fans as large as 25,000 across 4 continents—his Celldweller's incendiary version of sonic perfection fits best with listeners behind a controller.
Klayton, the mastermind behind Celldweller, has written songs for games such as Dead Rising 2 and 3 as well as had his music featured alongside games like Crackdown, Assassin's Creed 2, Project Gotham Racing 3, Tom Clancy's HAWX 2, Need For Speed: Most Wanted, and Watch_Dogs. His music's also been heard alongside films and television shows such as Robocop, Pacific Rim, Iron Man, X-Men, NCIS and American Idol. Needless to say, he knows how to write a high-energy track.
As the world waits for Killer Instinct Season 3, scored by Celldweller and Atlas Plug, pick up Celldweller's latest record, End of an Empire (Chapter 04: Death), released via Klayton's own independent label, FiXT.
Read the full Celldweller Killer Instinct Season 3 bio.
Connect with Celldweller: