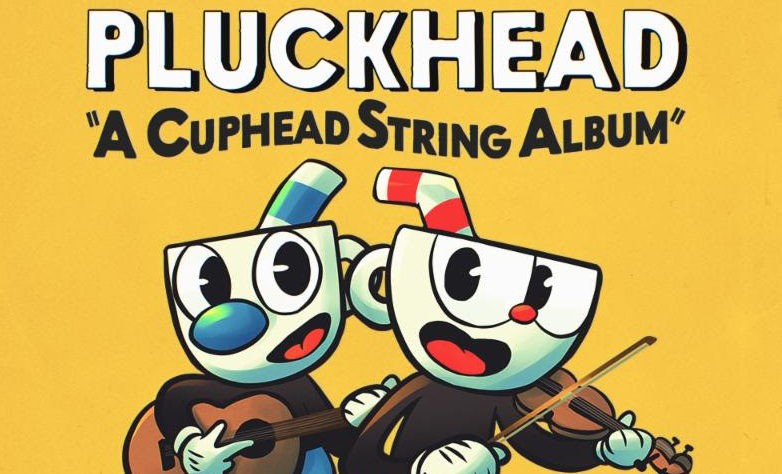 YouTube sensation String Player Game performs live violin and guitar across 11 unique arrangements published by Materia Collective
One of the most popular games of 2017 is now getting a fitting tribute in the form of an arrangement album.  Materia Collective present Pluckhead (A Cuphead String Album), featuring a soundtrack by Kris Maddigan, with a blend of classy and high-energy violin and guitar arrangements across 11 fan-favourite tracks. Now you can re-live those tense Cuphead moments, with an album that's not as hard to complete!
Fans will enjoy many of their favourite tracks from Cuphead arranged for varying string instruments with the full track list as follows:
01. Don't Deal with the Devil (Violin)
02. Don't Deal with the Devil (Guitar)
03. Tutorial
04. Die House
05. Floral Fury
06. Legendary Ghost
07. Botanic Panic
08. Inkwell Isle Three
09. Clip Joint Calamity
10. Inkwell Hell
11. Inkwell Isle Two
"Kris Maddigan's Cuphead soundtrack is brilliantly written for brass and horns," comments String Player Gamer. "It captures the sound of 1930s animation and is as authentic as it can get. But what if it was written for strings instead of brass, for a symphony orchestra rather than big band? This is the question that I attempt to answer in this 11-track album using a varied combination of string instrument configurations from chill jazz guitar, chamber strings, rock jazz, latin jazz, and full on string orchestra."
Are you a massive Cuphead fan? Did you enjoy the album? Let us know in the comments! 
About String Player Gamer
Diwa de Leon a.k.a. YouTube's String Player Gamer is a multi-awarded film and television composer and international performer working in music for more than 20 years. Born to a musical family, Diwa has developed an early passion for gaming after having tried Super Mario Bros. for the first time as a kid. After finishing his music composition degree at the University of the Philippines, he blossomed into a prolific film composer. After discovering YouTube, he decided to showcase his two passions: music and gaming. His over 300 orchestral renditions of videogame and pop culture music such as themes from the Super Mario series and Star Wars are among his most popular videos.
LINKS