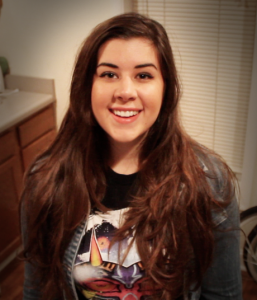 The Sound Architect speaks to the fantasticly talented voice Elspeth Eastman.
Here is a message from Elspeth for you all!
"Hey! I'm Elspeth. I'm a voice actor, composer, and all-around audio. You can hear me in Crypt of the NecroDancer, Killer Instinct, Guns of Icarus, and future indie games coming out this year! I'm also the host of Rated E With Elspeth on Youtube, where I record even more voice junk on camera.
I absolutely love what I do, and the people I've met along the way are some of the most amazing souls to walk the planet. Game music/voice work is my passion – it's so rewarding to hear your recorded work within an interactive setting, and I believe firmly that headphones are a girl's best friend. Some of my favorite games are The Legend of Zelda: Majora's Mask, Flower, Elder Scrolls: Oblivion, Civilization II, Bioshock Infinite, Limbo, and Super Mario Galaxy. If you like any of those, we'll get along famously. Heck, if you like holding a controller, we'll be friends. I love meeting new people and undertaking new projects! Let's do lunch, because lunch is good."
Listen to it here: Interview with Professional Composer and Voice Artist, Elspeth Eastman
Enjoy!
The Sound Architect