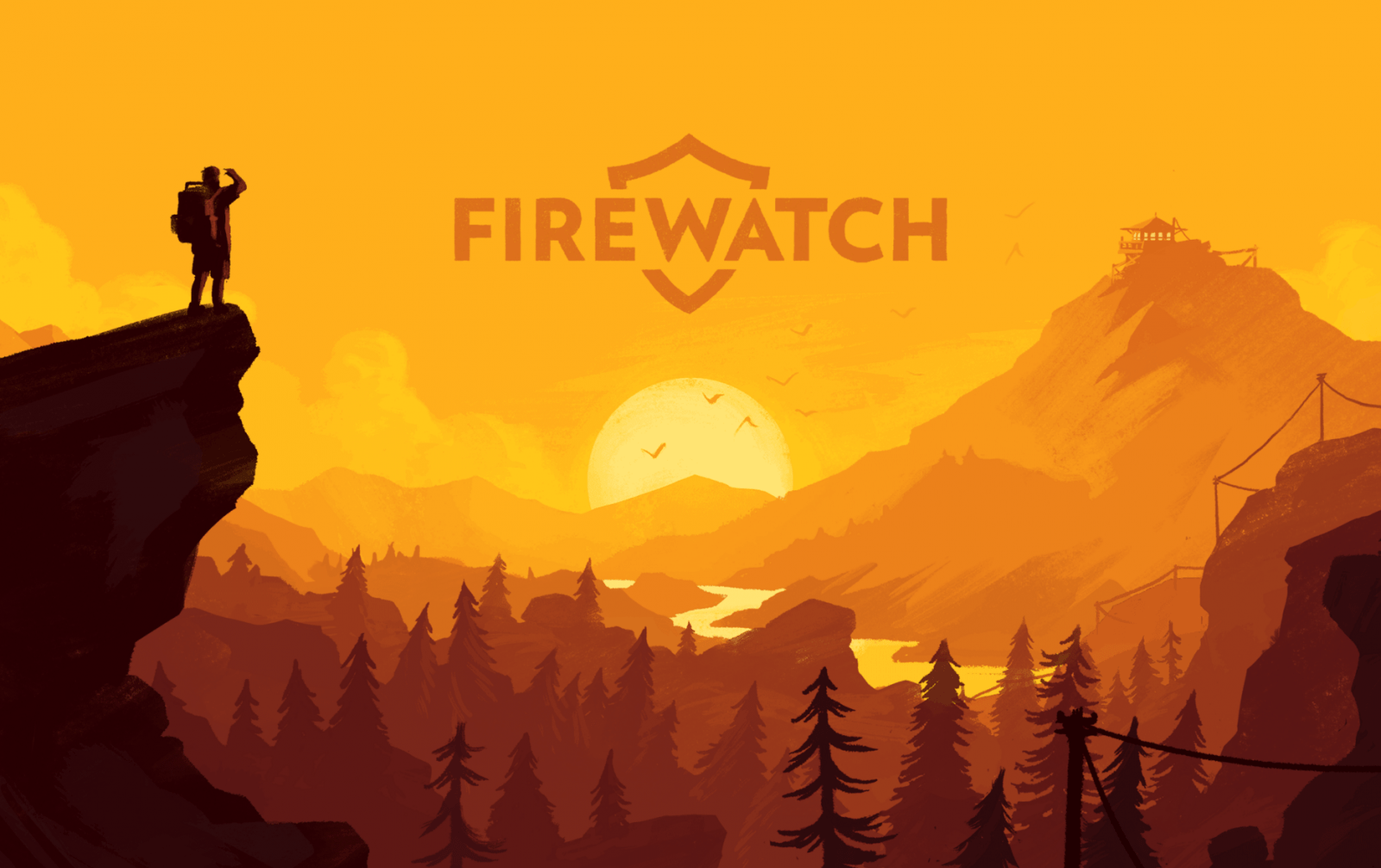 Developer: Campo Santo
Composer/Sound Designer: Chris Remo
Sound Provided by: Bay Area Sound Inc.,
Jared Emerson-Johnson, Julian Kwasneski, Connor Stock & Chris Remo
Voice Artists: Rich Sommer, Cissy Jones
Review by Katie Tarrant
Edited by Sam Hughes
Back in February, San Francisco developers Campo Santo brought us Firewatch. Featuring members who have worked on the likes of Bioshock 2 and The Walking Dead, Campo Santo describe themselves as a "small but scrappy video game studio", and Firewatch is a stellar opening statement to prove that size is no reflection of skill.
Firewatch's story is set in the wilderness of Shoshone National Forest and focuses on Henry (Rich Sommer); a complex individual who has taken on the role of park ranger to escape some deep-rooted emotional baggage. You play solely in first-person, and your only true communicative link to the game is by means of a walkie-talkie, at the other end of which is Delilah (Cissy Jones), your supervisor. This conversational foundation of the game provides an interesting dynamic, which is extended by how the story is tailored to the unique choices, decisions and responses that you make throughout the game.
 
Sound Design
Aside from the game's stunning visual aesthetic, the first thing I noticed was the sound-design. With games like this, it can be tempting for sound designers to fill the space with as much ambience as possible; continual atmospheric loops and repeating sound effects. "YOU'RE IN A FOREST, NOW LISTEN TO THESE BIRDS." But for Firewatch, they have married the ambience with the environment perfectly. The sound is in a subtle yet constant state of flux, gently veering in and out and feels natural, and therefore realistic.
As I make my way through my little pocket of Wyoming, the gentle breeze, grass ripples and trees swaying become almost therapeutic. I cannot commend Chris Remo and team's attention to detail enough. Henry's a chunky guy, and his footsteps reflect that. His grunts and groans as he climbs and descends the terrain, plus occasional sighs of complaint, really add realism to the experiences you are guiding him through. Transitions between day and night, high and low, indoors and outdoors are all reflected in the initial recordings and post-processing of the featured sounds, and this is one of many factors that makes the game such a fascinating sensory experience.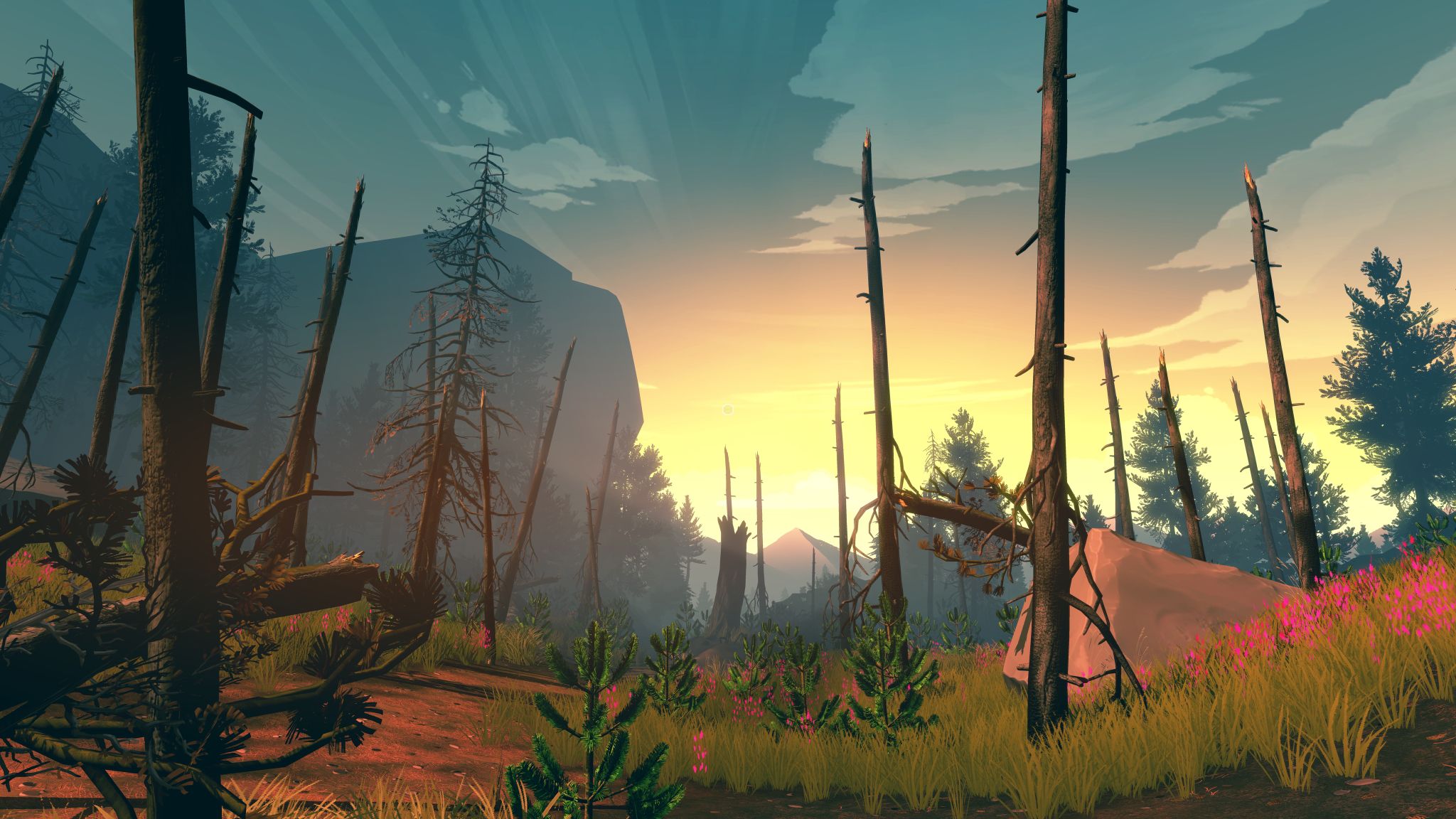 Dialogue
The focus of the game is inevitably on the dialogue, but again this is not over-emphasised. Nothing is forced or exaggerated, and I love how the emotional dynamic of the relationship between Henry and Delilah is gradual, and again guided by the choices that you make. The conversations that take place are quirky and brimming with character, and all of the dialogue options seem to reap equally enjoyable results. In a recent interview with The Sound Architect, Cissy Jones discussed her performance as Delilah. Cissy explained how all of the lines were recorded as real-time conversations to ensure as much natural flow as possible.
Cissy and Rich truly excelled in bringing their characters to life. As you play through, you are not just listening to voice actors reciting lines, you are hearing the reflection of their characters' personalities. You can physically sense how your characters become more comfortable with one another over time. The witty remarks become more frequent, but so do the deep and emotional discussions. Rich Sommer honestly made me understand how Henry is a man with a troubled past, and Delilah is someone who he yearns to connect with. Meanwhile, Cissy was flawless in showing that Delilah is as sarcastic as she is sweet and has a genuine concern for Henry's well-being. It's a privilege to get such an exclusive show case of two incredibly talented voice actors and have a script that supports them so well.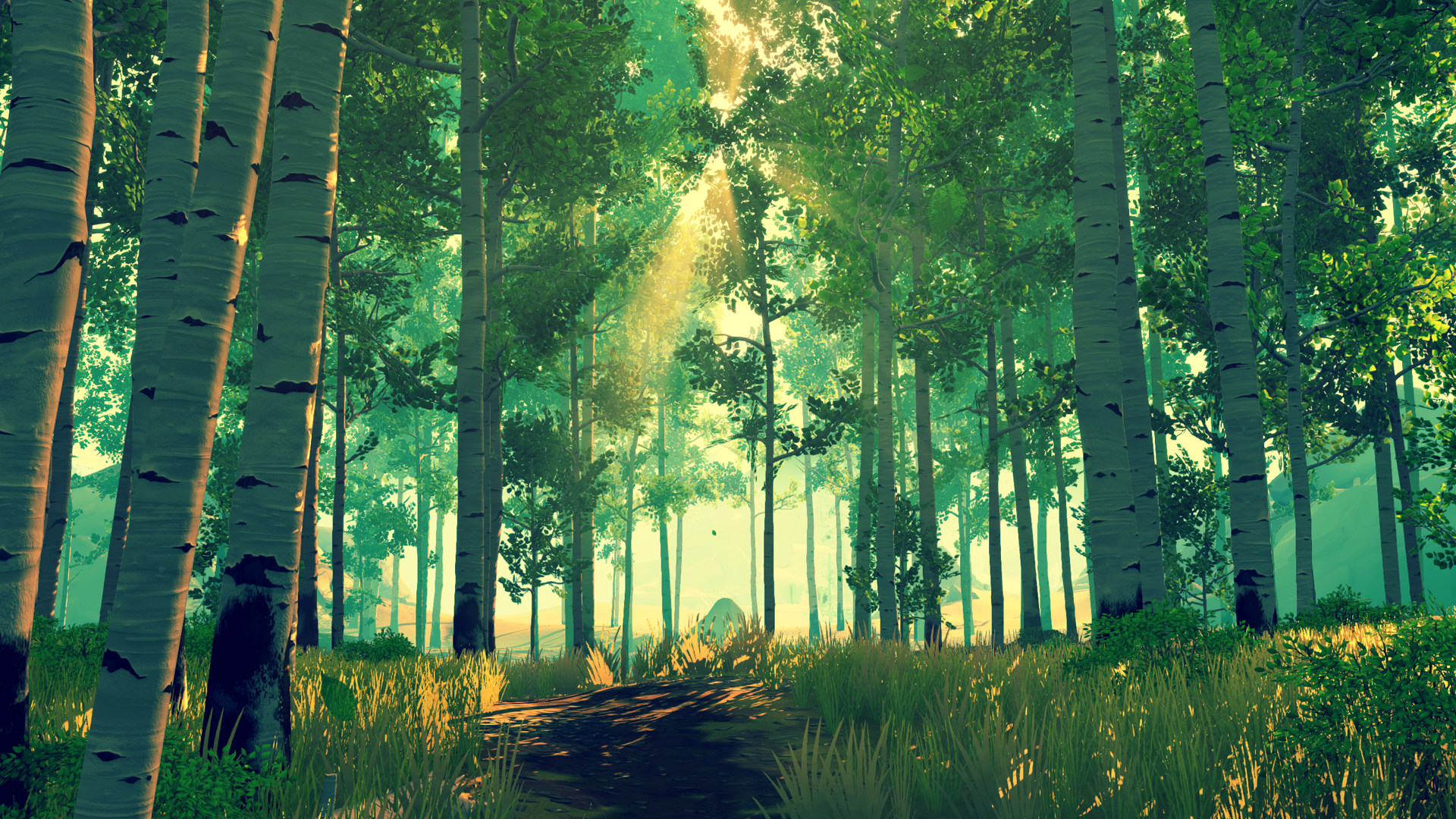 Music
Although he did work on the sound design, Chris Remo was the composer for the project.  He made some great decisions in terms of the music for Firewatch. Again, as a composer, the temptation can be all too much to fill so much empty space with sound and ambient loops, but Remo perfected the balance. For a game like this, it truly adds to the narrative that you are left to ponder your thoughts with nothing but the birds tweeting and wind blowing as a backdrop. The beautiful thing about the way the audio has been crafted for this game is that although it's sparse, it never feels empty or isolated, it merely feels relaxed and even comforting.
The game's soundtrack makes effortless perfection out of spacious palettes of piano, acoustic guitar, harmonics and bold reverbs. My only qualms may be that occasionally the music enters the game with an abruptness that can break the immersion. The game significantly benefits from only having music in choice places as opposed to playing consistently, and whilst the music is utterly gorgeous, there were occasional moments where I felt its integration could have been a bit more seamless.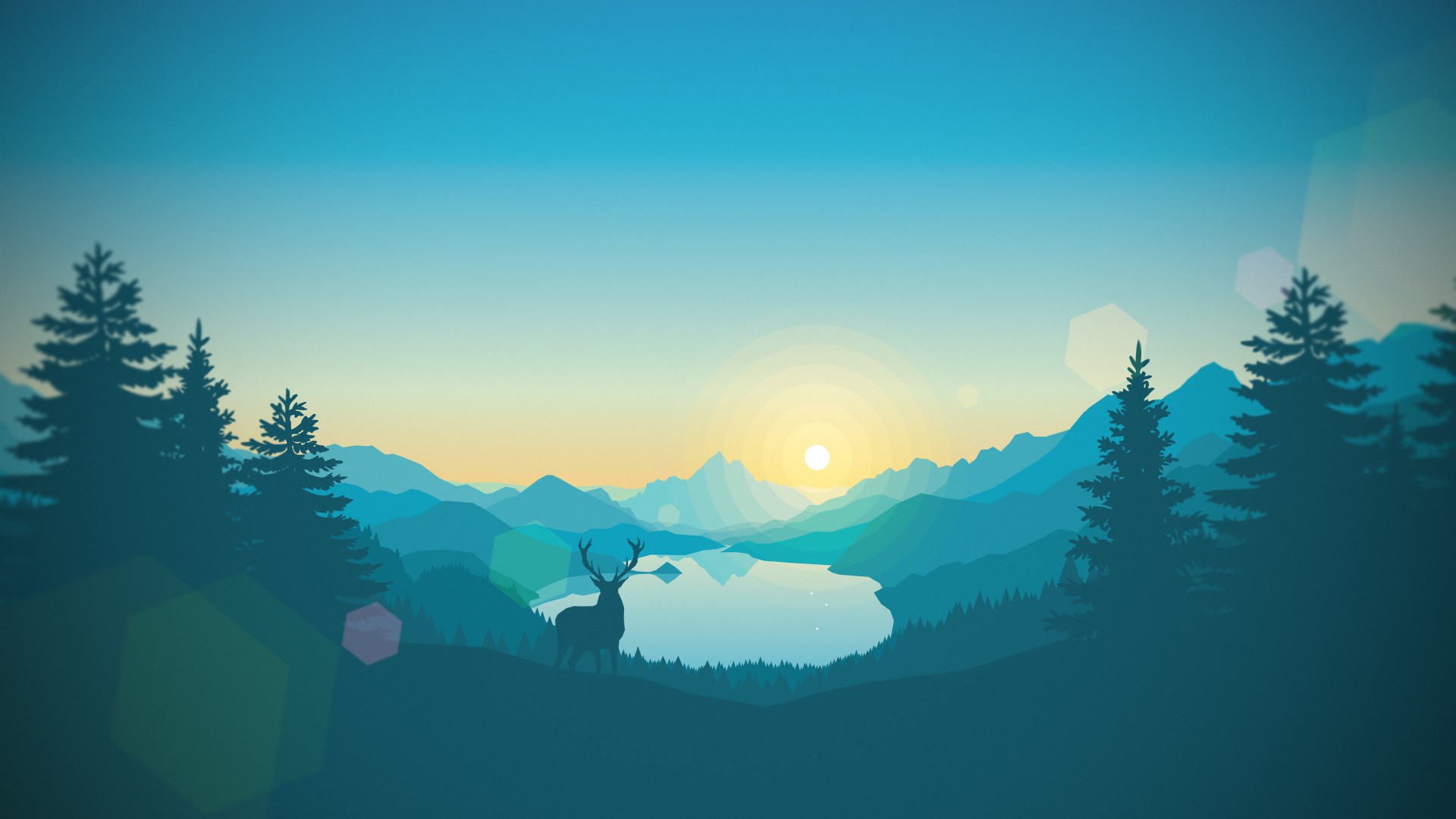 Conclusion
Overall, the game feels beautifully personal, and I find myself being equally attached to Delilah as my character is alleged to be. Campo Santo have achieved a perfect sense of equilibrium amongst all of the game's elements. Even though the story itself is relatively short, it is filled with enough troughs and peaks, opportunity for exploration and character development to feel satisfying. The audio is undoubtedly the glue that holds the experience together; the dialogue completes the story, the sound design completes the environment and the music completes the emotion. Ultimately, a perfect example of what talent can accomplish and, more importantly, that Campo Santo is indeed a force to be respected.
LINKS  
Firewatch
Chris Remo
Campo Santo
We hope you enjoyed Katie's review, check out others in our Reviews section :). Don't forget to sign up to ourMonthly Newsletter to make sure you don't miss out on our reviews and interviews. 
The Sound Architect