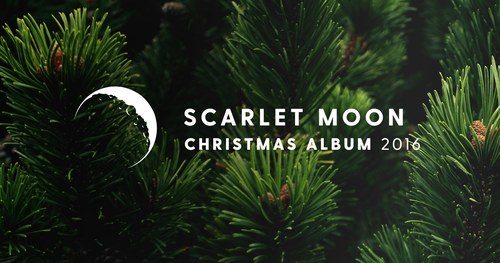 Scarlet Moon Records have announced a special collection of Christmas standards and game music favourites re-imagined in holiday fashion with Scarlet Moon Christmas Album 2016. The nine track album features tracks from renowned video game and film composers, and should get any video game fan into the holiday spirit.
The artists that have participated in the creation of the album are as follows:
Hiroki Kikuta (Secret of Mana)        Vince DiCola (Rocky IV and Transformers: The Movie (1986))
Robyn Miller (Myst and Riven)        Justin Lassen (Underworld)
Mustin (of The OneUps)                     Goomin "Nauts" Nam (DJMAX and Bar Oasis)
Osamu Kubota (Beatmania and Granado Espada)        Materia (jazz fusion band)
                         Dale North (Dragon Fantasy Book II and PAC-MAN Pop)
Scarlet Moon Christmas Album 2016 is fully licensed and is available on LOUDR, iTunes, and Spotify.