Article by Alyx Jones
Tina Guo, probably most known for her work (with Austin Wintory) as the cellist for the video game Journey, as well as working with Hans Zimmer and having an insatiable pizza addiction, has been hard at work creating some amazing remixes of our best loved game songs. Her new album Game On! does feature a medley of music from Journey, and I will be the first to say it's incredibly beautiful. The full track listing is as follows:
With the rise of video game music concerts such as Video Games Live, there has equally been an increase in orchestral compilation albums of video game music. It's really fantastic to see game music going from strength to strength, from audience appreciation for the soundtracks, to Classic FM announcing the start of a new game music series with Jessica Curry.
Tina Guo is clearly a big games fan, but she is equally a bit of metal-head at heart too! This album features quite a few rocked up remixes, such as Super Mario Bros. and Halo. Pounding drums and distorted cello definitely adds a new dimension to these classics. The trend of playing a cello to yield a sound more like an electric guitar, is a playing style Tina had adopted for quite some time, but was quick to point out, bands like Apocalyptica were at the forefront of the movement in popular rock music.  The album of course brings back truck loads of nostalgia, with music from Chrono Trigger and Final Fantasy VII. Every arrangement on the album adds a new depth to well-known and much loved game classics.
Guo has also released quite a few tracks as full length music videos, featuring amazing costumes and animations from the game, including Skyrim, Zelda and Pokemon!
In her interview with the BBC, Tina says as a child she would practice 8 hours a day outside of school, and now has sometimes received noise complaints at hotels, when she's trying to practice on the road. This album is an awesome compilation and if you're also a fan of metal, as well as orchestral music, it comes highly recommended from us!
It's available now on Spotify, Apple Music, iTunes, Google Play and Amazon, totally worth the money.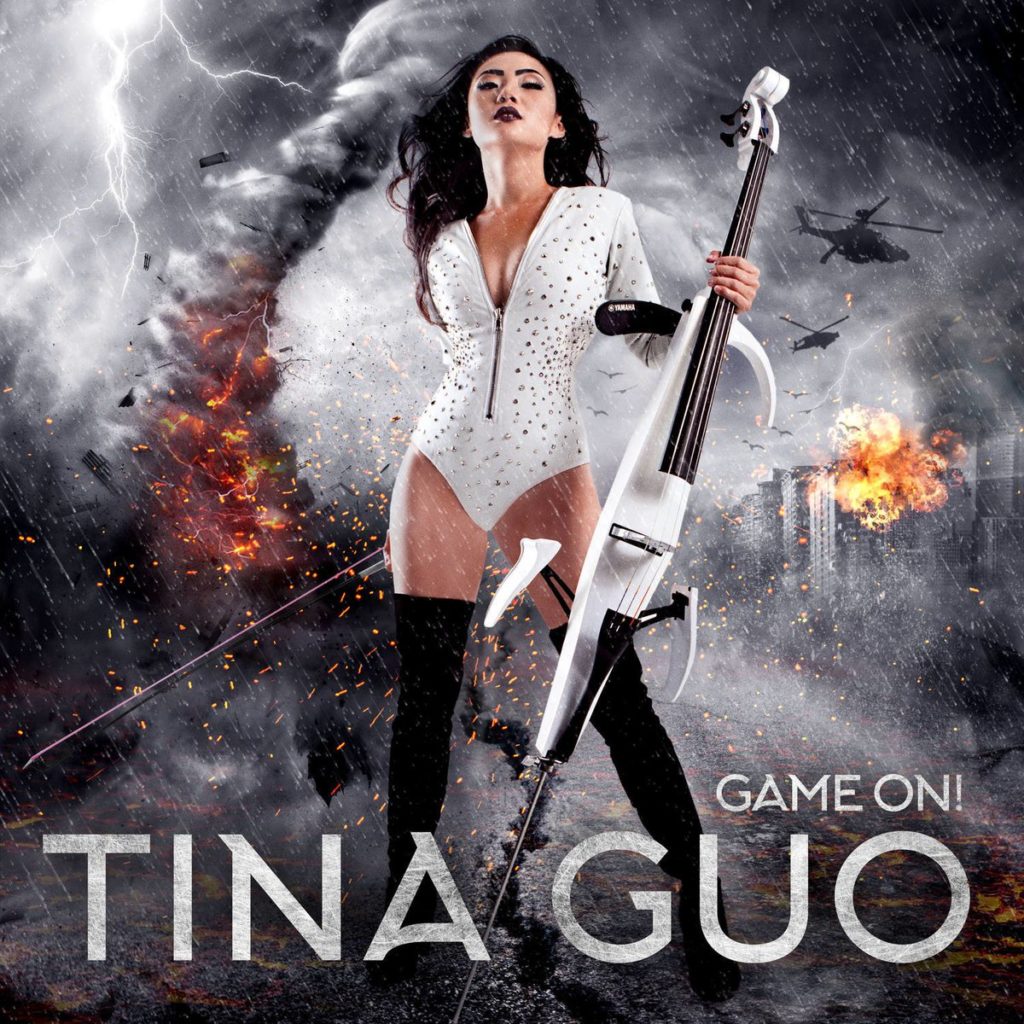 LINKS
Official
Twitter
Facebook
We hope you enjoyed Alyx's review, check out others in our Reviews section. Don't forget to sign up to our Monthly Newsletter to make sure you don't miss out on our reviews and interviews.
We're also running a Patreon campaign to make sure we can keep bringing you regular, high quality content if you're feeling generous! Thanks for even sharing!
The Sound Architect