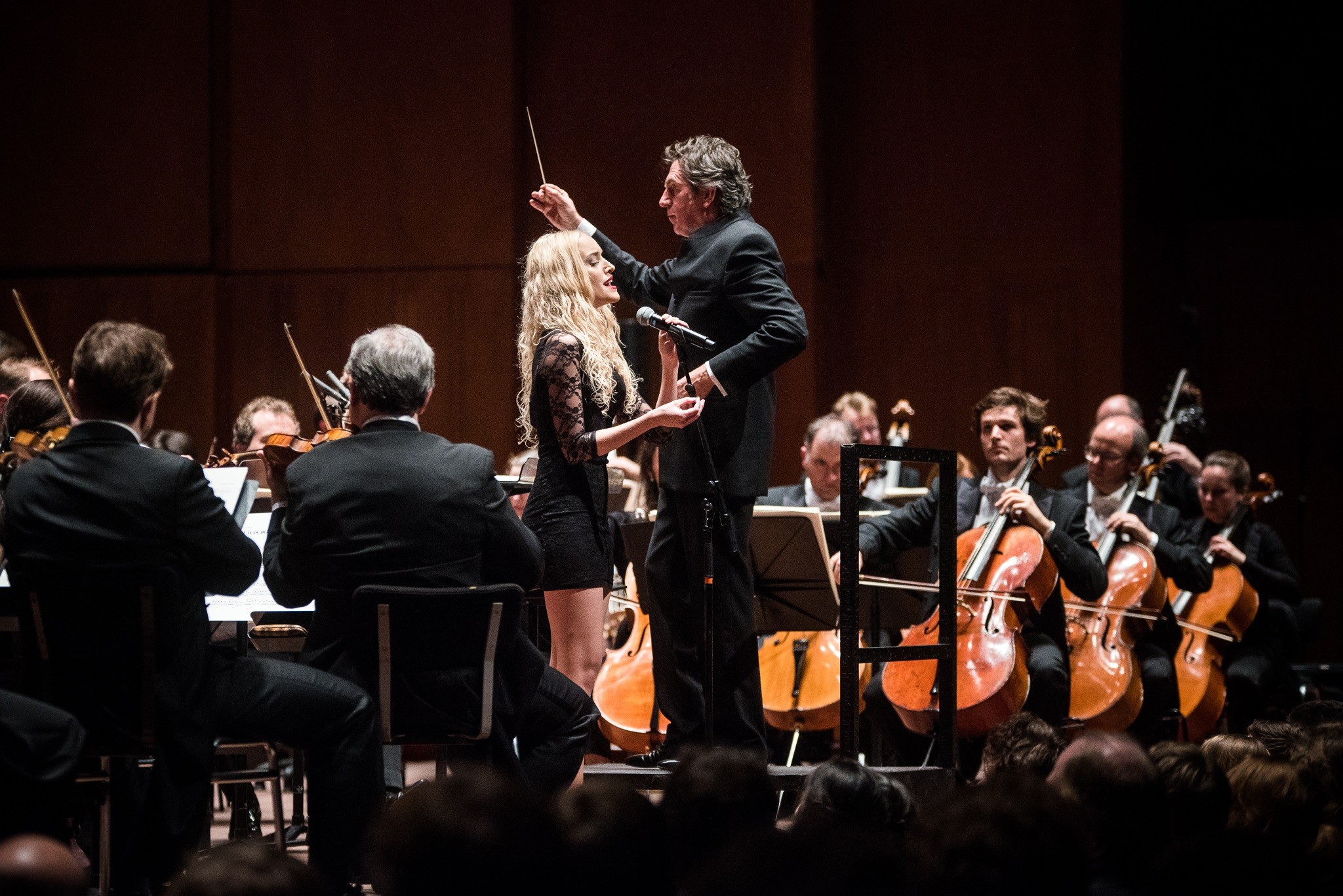 Main Image Credit: Mariska de Groot
Article Written and Edited by Sam Hughes
Sam Hughes speaks with soundtrack vocalist, Julie Elven! Julie is a soundtrack vocalist and multi-instrumentalist based in Munich, Germany. She is best known for her extensive vocal work on video games such as Horizon Zero Dawn, World of Warcraft – Legion, League of Legends and more. Aside from recording vocals in her studio, Julie is performing live at video game events and filmscore concerts around the world – recently for Hollywood composer James Newton Howard during his European tour.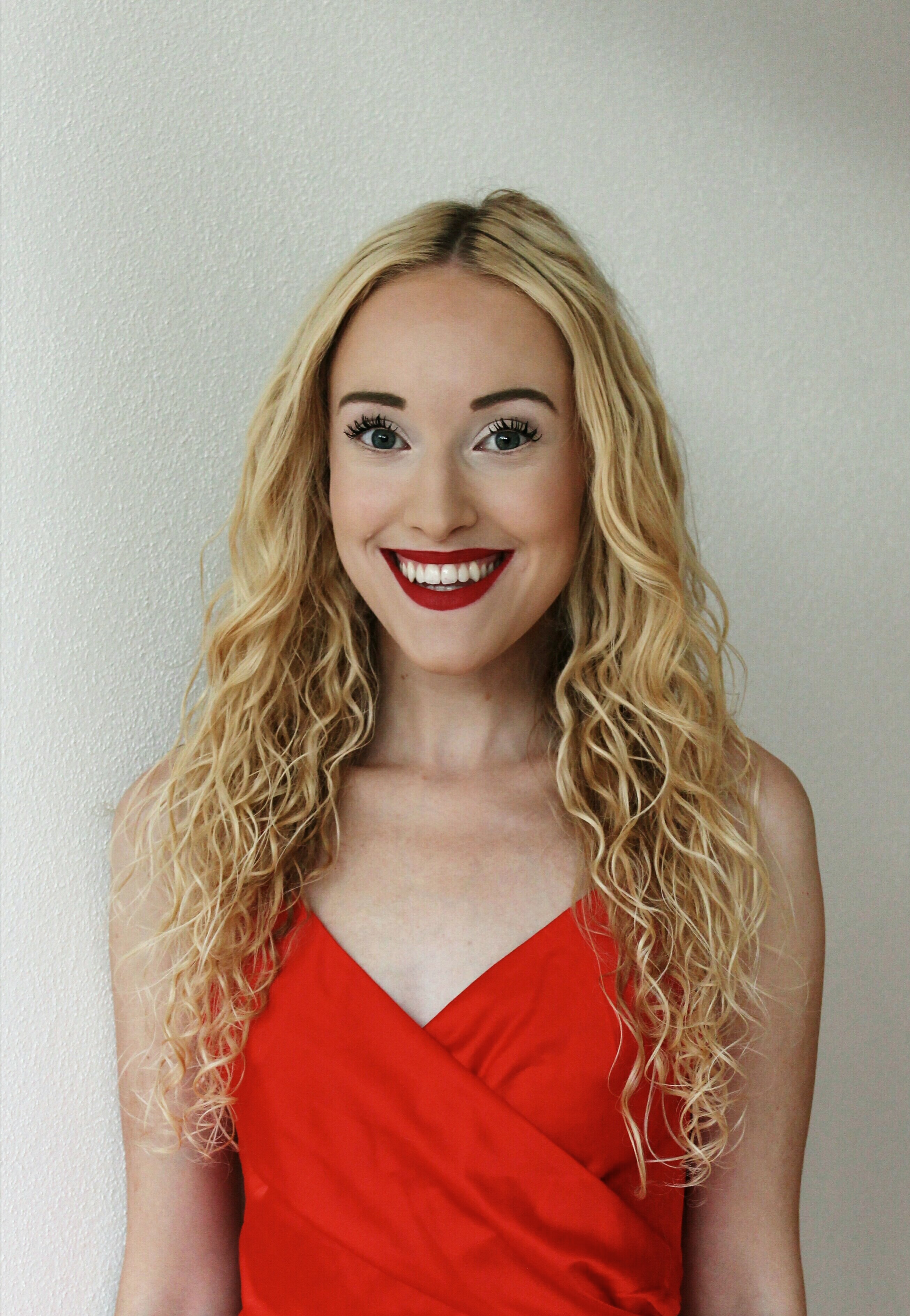 Hi Julie, thank you so much for joining us on The Sound Architect!
Hi Sam, thank you so much for having me!
When did you first decide that singing was a career you want to pursue?
I've always had a major drive for creative expression. As a kid and teen, I learned to play the piano and violin, composed and arranged original pieces and sang in choirs as well as soloistically at school concerts, even in a teen emo rock band. From a young age, I was absolutely fascinated by music and performers. While I enjoy all kinds of musical genres, it was only until I discovered more about soundtracks and film scores that everything started to fall into place. It felt like I had found this unique outlet for my creativity.
What was the turning point when it turned professional for you?
Looking back, it was a gradual transition from something that I passionately loved to do – recording my own compositions with my instruments and uploading them to Soundcloud and Youtube for a small audience – to something that would be a game changer in my life and career. Over time, my audience grew and my focus shifted from being a multi-instrumentalist to pursuing singing as my main creative endeavour.
I think we live in this absolutely unique time, where we can co-create music from all over the world remotely, and exchange ideas, compositions and projects online. That's still mind-blowing to me every day! For me personally, being based in Germany, social media has been a crucial tool to connect with colleagues, composers, musicians, and fans.
You have worked on some amazing video game soundtracks such as Horizon Zero Dawn, World of Warcraft and League of Legends. Did you always want to work on games?
I've always adored the incredible beauty of video game scores such as Skyrim, the Assassin's Creed franchise, The Witcher 3, Journey, etc. To be honest, my own focus on video game music manifested itself along the way, and I am so glad that my career took this direction. I started out by singing on epic and trailer music, film scores and soundtrack albums, but then got more and more hired to work on video games.
I must admit that I am personally a terrible gamer – I rarely make it past the first 30 minutes of a game without dying, but I really enjoy watching all kinds of Let's Plays on Youtube!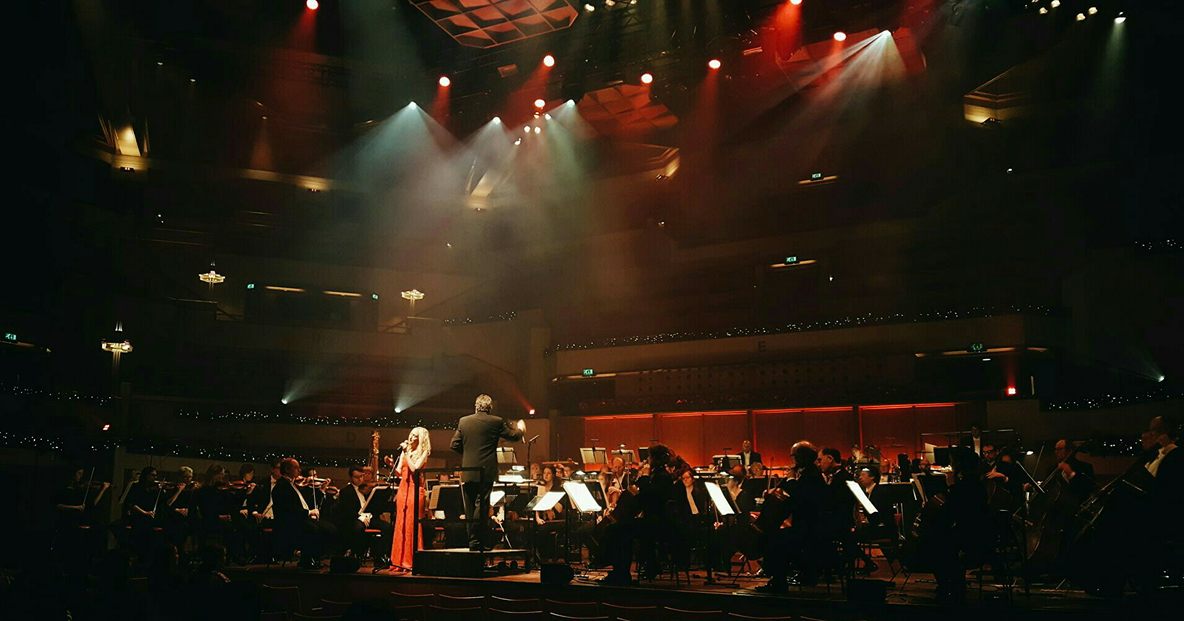 You recently joined Hollywood composer James Newton Howard as a soloist during his European tour. How did the collaboration come about, and what was it like?
Let me start by saying that it's been an absolutely surreal experience! In August, when James announced that he was searching for vocalists to perform his iconic piece "The Hanging Tree" from The Hunger Games on his European tour, I immediately recorded an audition video and sent it in. I was aware that my approach to the song was quite different to Jennifer Lawrence's original one.
Even more so, I feel incredibly lucky that James chose me out of thousands of audition entries as the soloist for his Vienna concert. Performing with him and the Czech National Symphony Orchestra is something I will never forget. James is not only a brilliant composer, he is also one of the kindest, funniest and most humble people I've met.
Concert performances of video games and film scores have been a huge trend throughout the last few years. You're performing live a lot in addition to studio recording. How different are these two areas?
2017 in particular, I've personally experienced the rising demand for live performances of film scores and video game music. It opened up a completely new world to me, as before, I had generally been used to my "studio cat" existence, basically being able to record even in my pyjamas if I wanted to!
Joining iconic composer James Newton Howard on stage, as well as performing my original video game vocals live, for example on tour with the North Netherlands Symphony Orchestra, at Playstation Experience (PSX) Germany, with the Málaga Symphony Orchestra at the Movie Score Málaga festival in Spain, and at promotion and launch events of the video games I've sung on has been an amazing addition to my studio work. Interacting face-to-face with the fans who attended the concerts has been mind-blowing. I absolutely love both worlds and consider myself extremely lucky to be a part of this exciting development!
Performing live also helped me to finally meet the composers I've worked with remotely before, for example meeting the amazing composer Joris de Man and the audio and composition team behind Horizon Zero Dawn, who are now like family to me, and meeting the fantastic Neal Acree after years of joint work, to perform his World of Warcraft music with my vocals at the Movie Score Málaga festival in Spain. I've always left these events feeling like we've not only performed and spent time together, but connected on a deeper, personal level too.

The first piece Julie Elven ever performed on!
What would you say has been your most intense recording project so far?
Recording lead vocals remotely on more than a dozen cues for the cut scenes of Horizon Zero Dawn within the span of a few days. Deadlines are oftentimes extremely tight in this industry. Being the "musical voice" of the main character Aloy on Joris de Man's stunning score has been one of the most intense, but also most rewarding recording experiences so far!
On the flipside, what has been your proudest moment so far?
There are so many moments, projects and performances I feel incredibly grateful for! The live performances and concert opportunities in 2017 and 2018 have been immense highlights for me so far, and I will cherish them forever.
I have also just been nominated "Soloist Of The Year" at the Annual Game Music Awards by Video Game Music Online, which has been incredible to witness. Sometimes, I want someone to pinch me, to convince myself that this is indeed real life and I'm not dreaming.
When it comes to a positive impact I am proud of, one would definitely be creating the vocals for Horizon Zero Dawn. I feel that Aloy is an amazing, kick-ass female role model in games that young girls (and we all really) have been waiting for. Non-sexualized, courageous, intelligent, fierce and empathetic, with a witty sense of humour.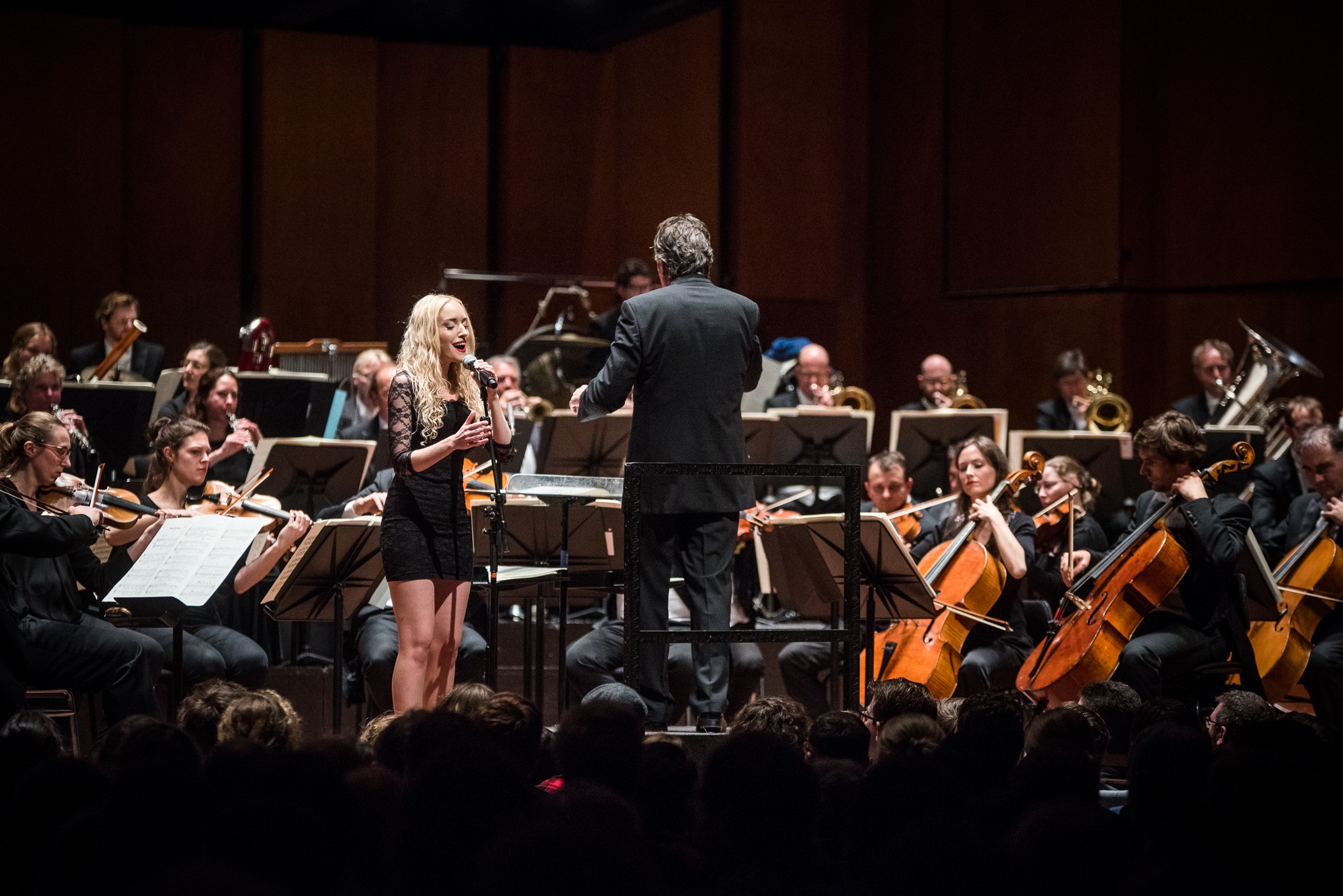 Picture by Mariska de Groot
What advice would you give to anyone considering a career as a vocalist?
One piece of advice that personally helped me a lot was to remember that – in this industry and as artists in general – we oftentimes do not have immediate control over certain circumstances or situations. So, focus on the aspects that you can control – continuously improve your craft and skills, buy alprazolam online australia put in the consistent effort and energy towards your career creatively and business-wise, and connect with colleagues, fans and people that inspire you. Take it one step, one project at a time.
Fun question to finish off with! If you could hang out with anyone, alive or dead, who would it be?
It's honestly impossible to name only one person here! When it comes to film score music, it would definitely be composer James Horner. I've been deeply influenced by his music since I was a teen, and he continues to be an immense source of inspiration. He sadly passed away in 2015. Through his music, for example his iconic Titanic and Avatar soundtracks, he left an absolute legacy, inspiring so many people including myself!
To finish off listen to Julie's phenomenal performance on Joris de Man's track, Aloy's Theme from Horizon Zero Dawn
LINKS
We hope you enjoyed this interview, check out others in our Interviews section. Don't forget to sign up to our Monthly Newsletter to make sure you don't miss out on our reviews and interviews. We also love to deliver as much content as we can but as a team of volunteers, we have a Patreon running to help us continue to deliver, see the links below!