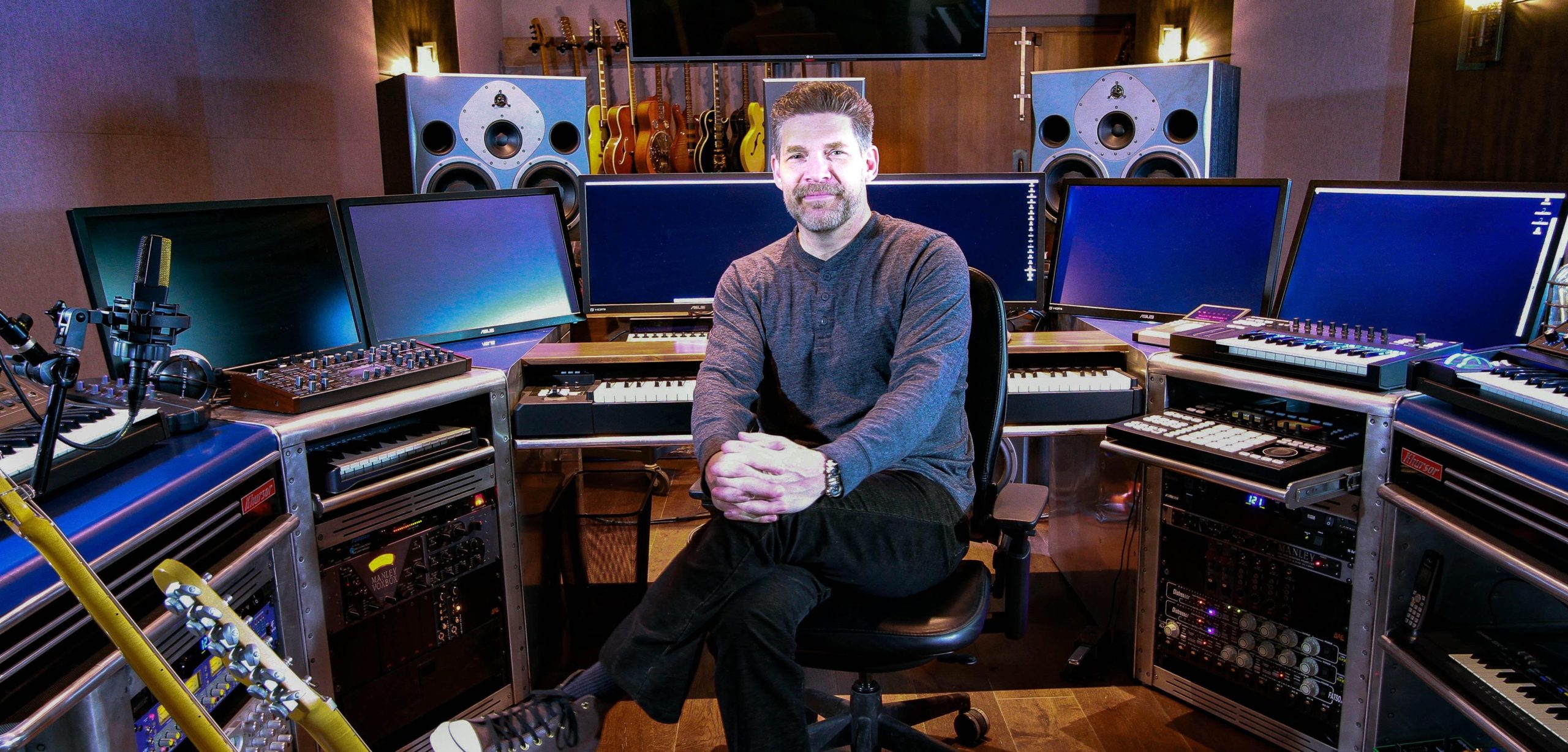 Sam Hughes speaks with Underworld: Blood Wars Composer, Michael Wandmacher. Michael is an American composer for film, television, and video games. He has worked on  numerous high profile projects, including Piranha 3D, Punisher: War Zone, Bloodborne, Twisted Metal, and The Goldbergs. Most recently, he has worked on Voice From the Stone and Underworld: Blood Wars , succeeding previous series composers Paul Haslinger and Marco Beltrami.
Thanks for joining us! Before we discuss your recent work, tell us how you first become a composer?
I started off doing music for infomercials and news. It was a building process from there. Eventually, I started doing commercials, which led to short films, which led to feature films.
Were there any specific challenges composing Voice From the Stone and, if so, what were they?
The most challenging aspect of that score was trying to find a balance between being beautiful and haunting. No matter where you are in the story, the music always walks this line. Consistently finding a way to insert an unsettling presence into elegant, lush orchestral passages was daunting. Except for a sequence towards the end of the film, I could never venture far from either aesthetic.
Is there a scene or sequence that you composed in Voice From the Stone that you are most proud of that you can talk about and reveal why it resonated with you?
My favorite cue is "The Pose". I love it because it features all the key elements of the score: deep melodic movement, dissonance, beauty, fear and virtuostic instrumentals.
What was your process in creating the score for Voice From the Stone? How did the story and the film speak to your approach?
I was very fortunate to be involved in the film from the very beginning, even before anything was shot. After many discussions with the film's director I composed about ten short vignettes that featured themes and tonal elements for the score. Much of what comprised those pieces was the bedrock for the finished score. There is one cue, Pietra, that is a direct takedown of one of those original pieces.
You have scored a lot of films in the horror genre such as Underworld: Blood Wars, My Bloody Valentine and The Last Exorcism Part II. What do you think is essential in creating a good horror score?
Nailing the tone. Horror has many iterations, many shades. Landing the perfect balance of melody, texture and sonics is the key to a great score. Some horror films require a huge, aggressive palette. Others are the complete opposite. Finding that musical happy place is what will make the movie from a score perspective.
When looking for a project, what is something that stands out for you?
Most of all, interesting story. Beyond that, it's the director's willingness to experiment and take chances. Music is an extraordinarily powerful medium and sometimes the not-obvious choice for the score is the best one!
What is the strangest thing in your studio you have created sounds with for a score?
A ping pong ball, two rubber bands and a bow fit for a double bass. I also needed a suction cup and vise for that combo.
What tools and equipment do you rely on to get the sound you want?
I write with Digital Performer and process and mix in Pro Tools. It's pretty complicated. Other than that, I'm constantly experimenting with new sound libraries. In addition, I always record and create a custom library of sounds particular to each score.
Is there a program that you find yourself using a lot that you recommend?
Well, other than DP and Pro Tools, I use Kontakt, Vienna Ensemble Pro and Soundtoys extensively. My rig is very complex, but the foundation relies on a few pieces of software like these.
LINKS
Michael Wandmacher
We hope you enjoyed this interview, check out others in our Interviews section. Don't forget to sign up to our Monthly Newsletter to make sure you don't miss out on our reviews and interviews. We also love to deliver as much content as we can but as a team of volunteers, we have a Patreon running to help us continue to deliver, see the links below!