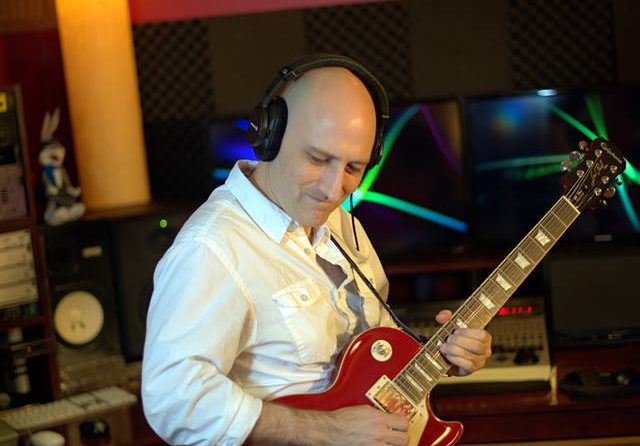 Sam Hughes speaks with composer, Mario Sevigny about his career so far, The Art of More, and beyond! Mario  is a passionate musician, multi-instrument-vocalist and composer for television, film & trailers, who has amassing over 20 years of diverse credits. Mario recently finished scoring Sony Crackle's first drama series, The Art of More, starring Dennis Quaid and Kate Bosworth that premiered November 19, 2015. 
Mario discovered film music at the age of 20 as a musical director and assistant to Jerry De Villiers Jr. on Louis Saïa's films "The Boys" 2 and 3, Cause of Death, Believe, Hidden Agenda and Emma a soap opera. Seeking to challenge and expand his talents, Mario began composing independently at an early age. He secured his first TV series at age 26, the Canadian animated series called Edward which premiered on Teletoon. He then scored Frederik D'amours' short film, Ice Cold, which won the award for 'Best Short Film' at Screamfest in Los Angeles.
Read the full interview below:
Before we get into talking about your recent work on 'The Art of More', might you be able to tell us a bit about how you first got into composing music?
I have played music since the age of 6. I was attracted to all instruments. I wanted to try them all! Today, it all serves me. I play five instruments and for my scoring needs, it is very useful. I started my career playing in bands at nightclubs. I was always looking for a new way to play songs…I liked to play with the arrangements so we sounded different from other bands. Then at age 22, I started to work as an assistant composer for my brother. Editing stuff, loading the samplers and composing a few cues. This is when I knew that I loved the job!

Was there any particular moment that was a key turning point or 'big break' that kick-started your career?
Yes, I did a short film called "Ice Cold" and they literally had zero budget for the music. Everybody told me to turn it down because of that. Instead, since composing to picture was new for me, I decided that this short would be my demo! It turned out the editor on this called me a month later and asked me to compose music for movie trailers. Since then I have done about a hundred trailers with him! And the director also called me back and I have done all his movies and shows.
As a composer, what's the biggest challenge you've had to face?
Definitely the deadlines!! They are most of the time crazy! But you find your way to work and it always turns out ok. For me, to be able to play many instruments, saves a lot of time! I don't have to try to book musicians in these short deadlines. It helps a lot!
Do you have a moment in your career that you're particularly proud of? And do you have a favourite project that you've worked on?
Well actually, I am very proud of the 2 seasons of The Art of More. It was a huge challenge and there was a lot of people to please! Also another project that I am proud of is the series "Lance et compte" (He Shoots,He Scores) an epic series here in Canada for which I composed the music. This series has been on the air since 1985. I was a HUGE fan as a kid and 25 years later I composed the music of the movie and the 2 last seasons.
Speaking of season 2 of 'The Art of More', could you enlighten us on your creative choices and influences going into this series?
Well the main character of the show Graham (Played by Christian Cooke) has a double life in the storyline. So I had to find a theme that works for him anywhere. There is some classical strings mixed with gritty ambiances and dark drums so we feel the right mood.
Was it a challenge combining electronic and classical music in a way that remains coherent?
In fact it went better than I thought! It gave a really cool effect and it became almost natural.
Is there anything you've done differently with the score for this season compared to the first season?
In this season I went darker with the music. There is a new character, Paul Rice, played by Matt Frewer. He deals Middle Eastern stolen art and finances terrorism. He's a dark character so I used weird ambiences and reversed effects to give him his tone. I also bring back Roxanna's theme but played it differently as her story evolves.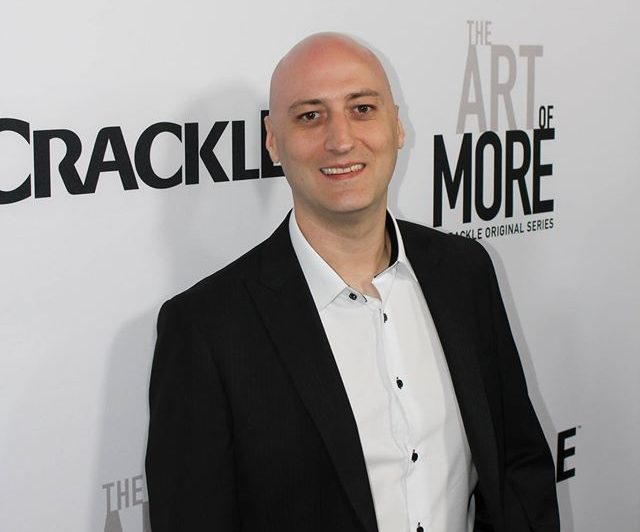 Are there any particular favourite musical moments of yours in 'The Art of More' that viewers should watch and listen out for?
In season one there were practically no action scenes. In season two there is a lot more of them.  There is a long sequence at the beginning of episode 10 where there's action. It's about 6-7 minutes long and that was a big challenge!!
You've also composed music this year for 'Mohawk Girls', how different has it been writing the score for this to 'The Art of More'?
Mohawk Girls is a girly comedy. Totally different from The Art of More! I love that I have the opportunity to score different genres. People think that scoring comedy is easier but it's a lot more difficult actually. The music can easily be too cheesy, so it's about finding a balance. I think you need to be even more subtle.
Do you have any favourite 'go-to' plugins that you use on a regular basis?
I love using Native Instruments Kontakt and Komplete for sounds. For mixing and giving the gritty effects on sounds I use Native's Driver. Pretty cool plugin!!
If you could go back in time and give your younger self a single piece of advice, what would it be and why?
I would tell myself to trust my feelings and to be more confident. Too many people tell you what you have to do or to be when they don't even know their own path. When I was younger I listened too much to people who didn't necessarily wanted the best for me. You need to follow your own path and decide what is best for yourself. That's what made my career take off!
Just to finish with, if you could have a drink with anyone, alive or dead, who would it be?
That would be Hans Zimmer! For his creativity and because he is self-taught like me. I would have so many questions!
Thanks for a great interview, we look forward to hearing more of your work!
LINKS
Official
Twitter
Facebook
We hope you enjoyed the interview, feel free to check out more of these at the Interviews page. Also, don't forget to sign up to our Monthly Newsletter to make sure you don't miss anything!
If you're feeling generous there's also our Patreon page and we appreciate all the support! 
The Sound Architect