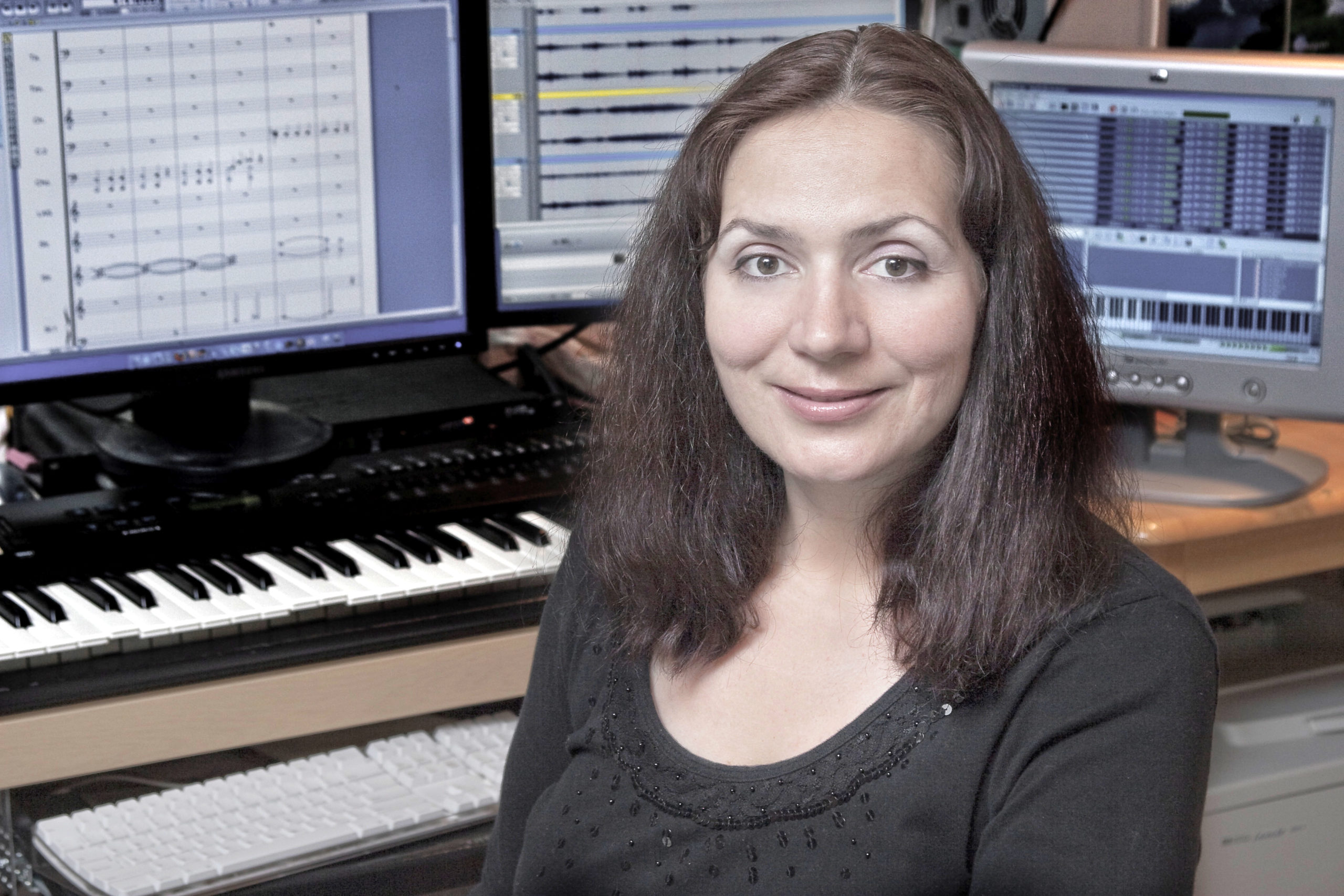 Sam Hughes once again speaks with brilliant composer and orchestrator, Penka Kouneva! Game & film composer Penka Kouneva scored PRINCE OF PERSIA: FORGOTTEN SANDS, THE MUMMY VR game, and a $30m multimedia NASA exhibit HEROES AND LEGENDS at the Kennedy Space Center. She also composed on Activision's TRANSFORMERS: REVENGE OF THE FALLEN game (with themes by Steve Jablonsky). Her music is a blend of her Eastern-European upbringing, classical training, modern film & game music, and influences ranging from rock, electronica, Medieval chant to non-Western music. In Hollywood Penka is known as an artist of uncommon talent and passion.
Hi Penka, welcome back it's so good to have you back on the site!
Thank you, Sam!
You've been very busy recently! First, let's discuss your recent album Rebirth of Id. First, tell us what it is, and how did the idea come about?
I wanted to tell four different stories that matter to me – a story inspired by the recent catastrophic drought in California (in a Sci-Fi futuristic genre); a feminist story about a woman-composer prodigy who abandoned composing (in a traditional orchestral genre), a story of time travel (in a supernatural time-travel genre), and a story in the fantasy genre. The album has 16 tracks — each story has its own mini-soundtrack with four tracks.
You've done a few solo albums now, such as A Warrior's Odyssey and The Woman Astronaut. Where do you draw your inspiration for these projects, and do they influence your work or approaches to film and game soundtracks?
I am a storyteller-composer. Whether I work with a director or game developer and write music to their ideas, or compose my own concept albums, what I do is tell stories. These CDs are my laboratory of ideas where I try new themes, new textures without the pressure of deadlines and clients' requests. Yes, I've become a much better film & game composer because of these passion projects. As a composer for visual media, my mission is to expand my palette and grow my skills. In my albums I compose music that I haven't had a chance to write on a previous job.
How do you decide on what concepts you're going to use for a theme for each album?
The Woman Astronaut idea came to me by chance – I was reading about astronauts and checked out the statistics, learning that 11% of all people in space have been women. Instantly I decided that my album was going to be titled The Woman Astronaut, and that the structure would be in 3 acts, similar to Ender's Game. About Rebirth of Id – it celebrates my renewed focus on composing and creativity that has defined the last few years – the rebirth of my identity as a creative artist. I wanted to tell four stories, instead of just one, because I want to flex my muscles in various genres.
You've also been writing for different realities such as VR and AR. How have these new mediums affected your approach to music and have you translated this in any across to the "standard" mediums?
Each time I listen closely to my collaborators and understand their ideas. Then I consider the technical aspects. For instance, my score for the 3D movies for the NASA exhibit Heroes and Legends was going to play in a large spherical theatre. The acoustics of such a space are very complicated so I had to write distinctive themes and powerful percussive arrangements. I work very closely with my collaborators and always listen to the needs of their project.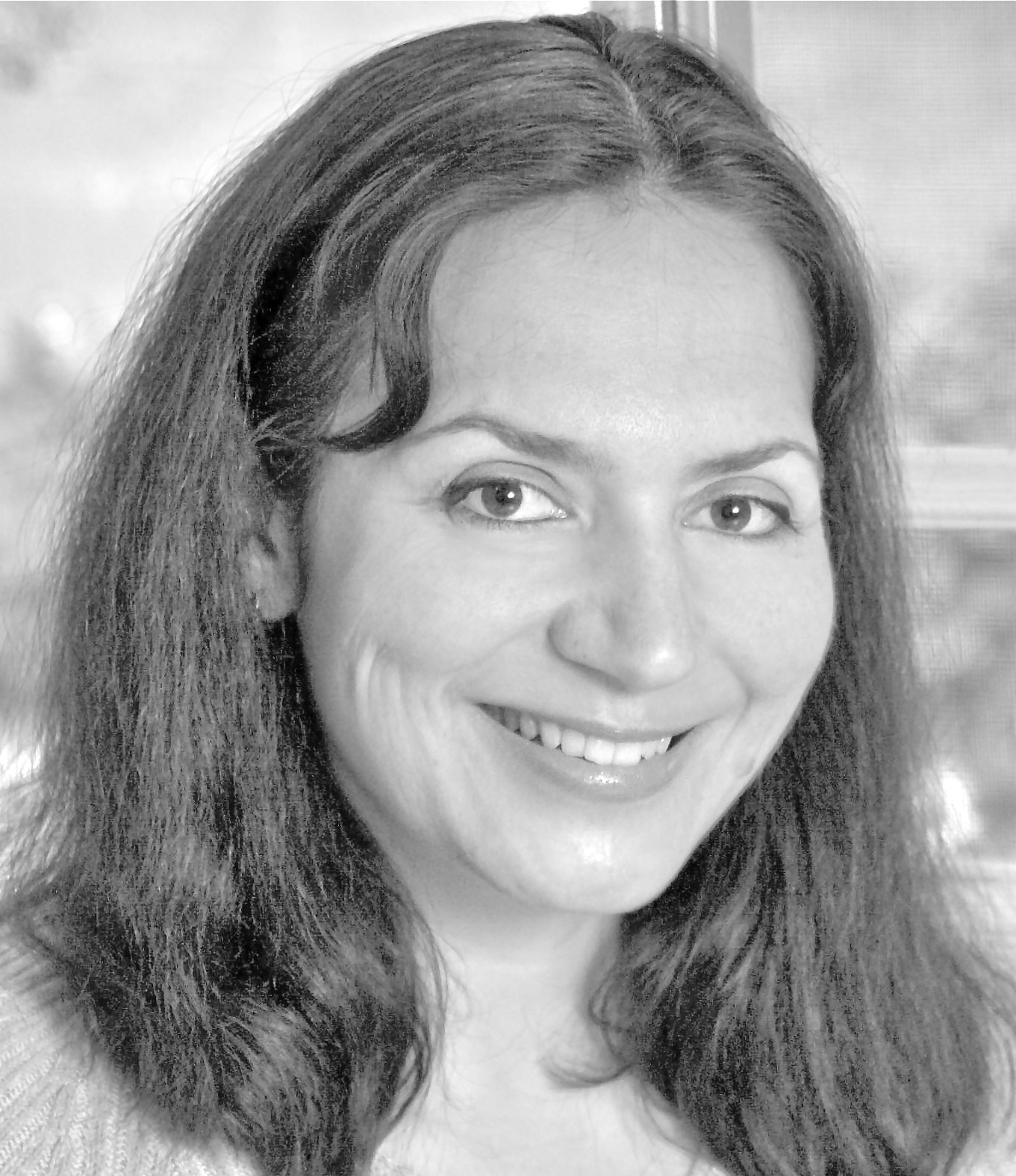 Now you've been working in the industry for almost 20 years, which is incredible! What would you say has changed for composers over the years, in terms of what's needed to break into the industry, technology, skillsets etc?
What has changed is the sample libraries and the technology. What has remained is that writing great, distinctive music is a must. Modern arrangements and timeless emotions are a must. Cultivating friendships, vast network of colleagues, champions and clients is a must. I am a freelance composer and 100% of my scoring jobs come via referrals and recommendations. So, the collaborative skills are essential, alongside technical fluency, mastery of the composing craft and entrepreneurial skills that help composers build and sustain a career.
As a woman in the industry, especially at the stage you started, have you found any difficulties when progressing throughout your career, and are things better now?
I have always focused on my music, my relationships and a healthy outlook on everything. Whether or not I've lost gigs because I'm a woman is immaterial. Instead, I focus on the gigs I do get and try my best. I came to Hollywood with a Ph.D. from Duke University, and my first mentor Patrick Williams always introduced me to everyone "this is Penka, she received the first Ph.D. in composition at Duke." I understood that professionalism is my greatest "capital."
What do you feel still needs to change?
The hardest hurdle for me is to reach out to directors and game developers who don't know me yet, to get them interested in my music and consider me for jobs, and thus, to expand my circle of collaborators and fans. There are no short cuts for cultivating relationships. It's nurturing one relationship at a time.
Is there any advice you think women considering a career in composition should know?
Write great music, build thousands of meaningful friendships – your jobs will come from your friends. Be professional, take good care of your health and be insanely tenacious and persistent. It's the "tortoise and hare" journey … steady progress and perseverance. You need to have an overall vision for your journey and then pursue it consistently.
On the flipside has anything remained constant throughout this time?
It's a very competitive industry — each composer needs to submit reels to many opportunities, to get just a handful of jobs. The technology changes all the time. New platforms appear all the time. The entertainment business has the highest level of attrition – many of my collaborators made only one film and changed careers. A composer must build a lot of relationships for some of them to endure beyond the 1st project together.
If you could hang out with anyone in the world, alive or dead, who would it be?
I'd probably choose strong, self-determined women-leaders, like Joan of Arc, Marie Curie, women pilots, women who overcame impossible odds to help their communities …. I'm inspired by people – both men and women – who have propelled the progress of humanity forward.
LINKS
Rebirth of Id released by Varese Sarabande is now available on Amazon
https://www.amazon.com/Rebirth-Id-Penka-Kouneva/dp/B077Z1B42Q/ref=sr_1_1?ie=UTF8&qid=1518639749&sr=8-1&keywords=rebirth+of+id
Rebirth of Id on iTunes
 https://itunes.apple.com/us/album/the-rebirth-of-id/1322041945
The Woman Astronaut on Varese Sarabande
https://geo.itunes.apple.com/us/album/the-woman-astronaut/id1014717219?&app=music
Penka Kouneva
We hope you enjoyed this interview, check out others in our Interviews section. Don't forget to sign up to our Monthly Newsletter to make sure you don't miss out on our reviews and interviews.
We also love to deliver as much content as we can but as a team of volunteers, we have a Patreon running to help us continue to deliver, see the links below!