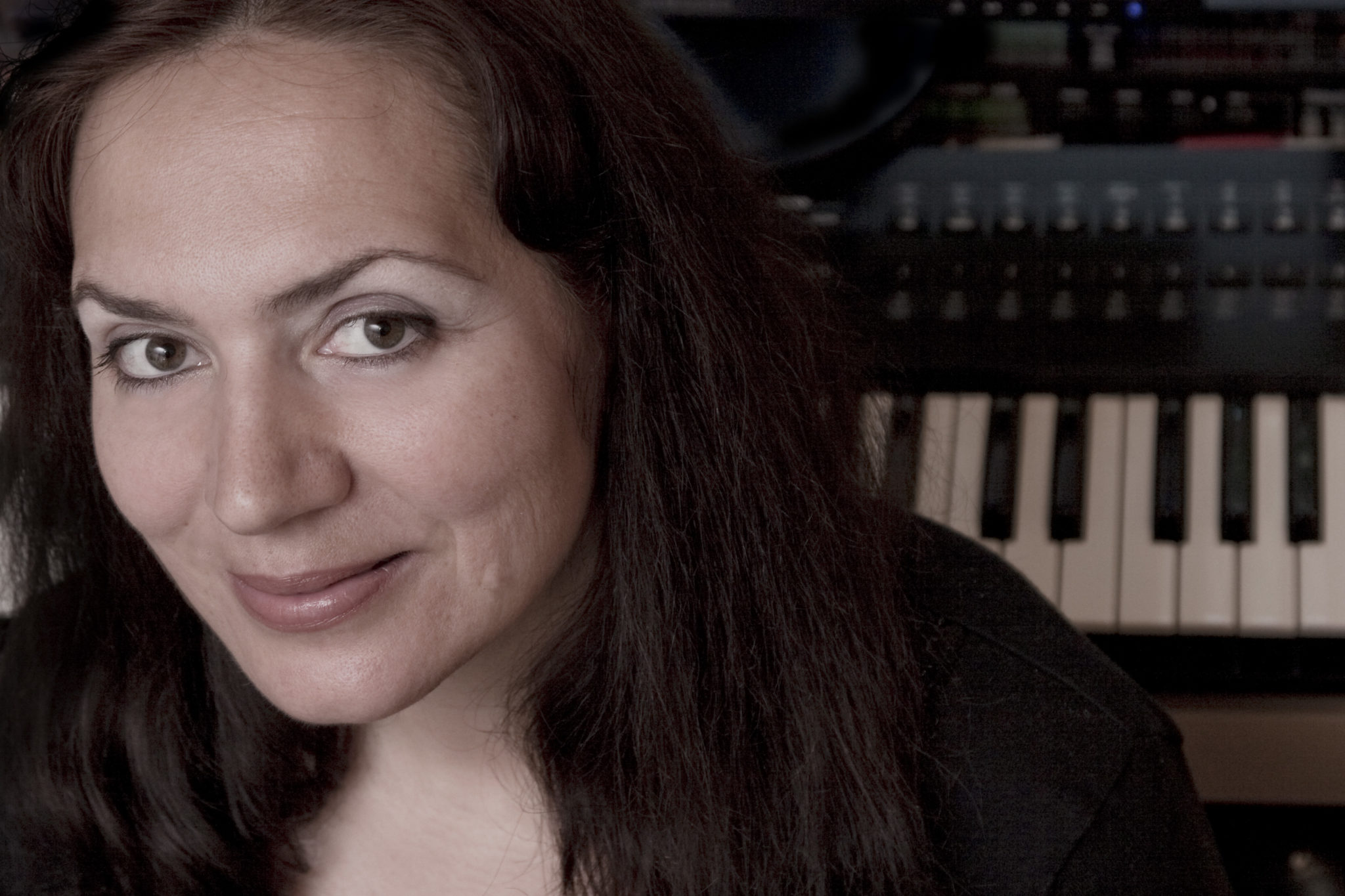 The Sound Architect speaks to brilliant composer and orchestrator Penka Kouneva. Penka enjoys a reputation among Hollywood composers as a unique talent. Working alongside Steve Jablonsky she composed the score for Prince of Persia: The Forgotten Sands and Transformers: Revenge of the Fallen video games, and has scored many indie features, indie games and television.  Her style called "haunting and passionate" is a blend of her Eastern European heritage, classical training, and film scoring.
Fifteen years ago Penka arrived to Los Angeles with one contact and almost no money. In the following decade she worked as a Lead orchestrator and composer on major franchises grossing worldwide $9 billion: Matrix, Transformers, Pirates, Starcraft II, World of WarCarft, Diablo III, Prince of Persia, Sims.
This past year she became the first woman since Shirley Walker to be the Lead Orchestrator on two studio films with budgets over $100M — Elysium and Ender's Game, and recently was the lead orchestrator on Dreamworks' drama feature Need For Speed inspired by the famous EA franchise.
Penka is also known as a Master Mentor who builds teams in score production, opens doors, provides training and life-changing opportunities for young composers.
Her composition awards include: A SUNDANCE Composer Fellowship, two Ovation Awards, The Copland Award, The Visionary Award from The Women Internation Film & TV Showcase, Hollywood Music in Media Award, and others.
As you can guess, we were very excited to speak to Penka about her career, read the full interview here: Interview with Penka Kouneva
Enjoy!
The Sound Architect