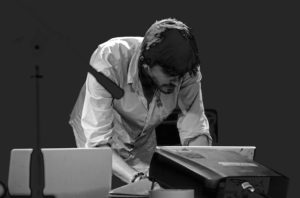 The Sound Architect speaks to talented Chris Green, freelance composer/sound designer for Film, TV and Games, trading under the brand Blurred Edge.
Chris recently scored the original soundtrack for Criterion/EA game Need for Speed: Most Wanted, the interactive orchestral score to Little Big Planet Nightmare Before Christmas  and has worked with various high profile clients within the media and entertainment industry.
We speak to Chris about his career and advice for aspiring composers.
Read it here: Interview with Professional Composer, Chris Green
Enjoy!
The Sound Architect