Review by Alyx Jones
Edited by Sam Hughes
Developer: Dontnod Entertainment
Composer: Jonathan Morali
Audio Lead: Sébastien Gaillard
Audio Artist: Frédéric Devanlay (Big Wheels Studio)
Sound Design: Louis Martin, Yannick Tassin
Voice Actors: Hannah Telle, Ashly Burch, Nik Shriner, Dani Knights, Carlos Luna
Reviewed on: Playstation 4
Disclaimer: This review contains some hints towards the game's narrative direction. Not full on spoilers, but proceed at your own risk!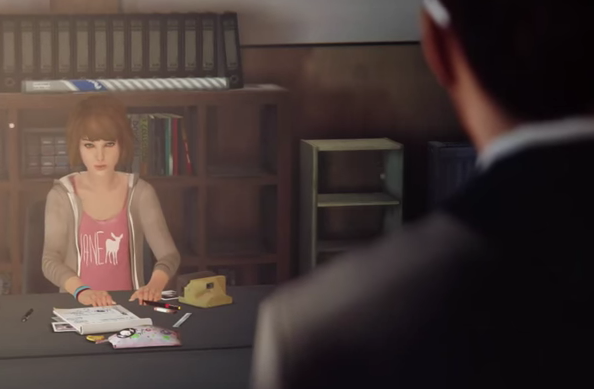 Life is Strange, is a five part, episodic game series that follows Maxine Caulfield (Hannah Telle) as she discovers an unusual talent…the ability to rewind time. It is a heavily story driven game, that focuses on the importance of player decisions and the consequences associated with being able to go back in time and choose again. Puzzle solving is also another mechanic, used frequently throughout the game. Players can interact with a great deal of settings and objects in each part of the story to inform their decision making process. As a player, we are regularly reminded to "choose wisely".
The developers have been praised for having the courage to deal with taboo subjects, as the game progresses through an emotionally charged storyline. Exploring the butterfly effect and Chaos theory, draws to an intense climax as we try to prevent the negative side effects of our choices.
Music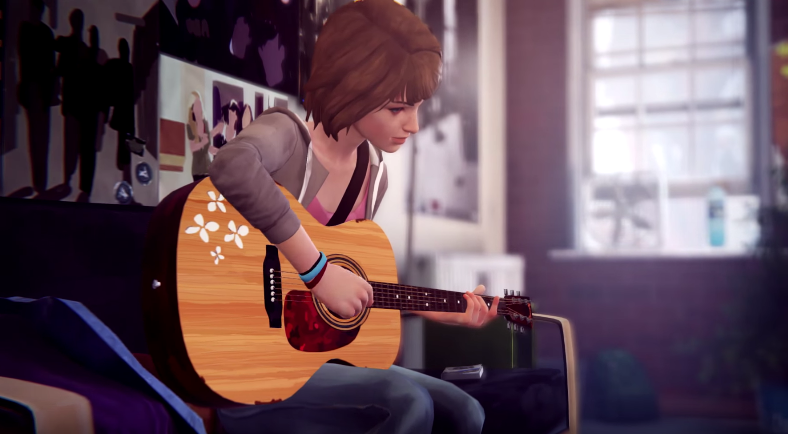 As a game set in the teenage, high school life of Blackwell Academy, there is a fair amount of licensed music (Sparklehorse, alt-j, Mogwai) used as diegetic music eg. on stereos in students rooms, through speakers on campus/at parties, and even on our own iPod we listen to, as we walk through the school corridors at the beginning of the game. The soundtrack actually rides an interesting line between diegetic and non-diegetic as the music crosses over from a tinny sound from our earbuds, to an all present opening credits theme by Syd Matters (Jonathan Morali).
Indie-folk is the genre of choice for the majority of the game, with acoustic guitars being a focal instrument. Even within Max's own dorm room we are able to pick up and play her acoustic guitar to our hearts content. Jonathan Morali provides the core soundtrack for the game, with help from his band Syd Matters. It's a gentle, sensitive and folky feel, that guides us through the twists and turns we face as a misfit photographer, trying to get by in Arcadia Bay.
Sound Design
The sound design is really key in building the world around us. Nature plays a really important part in a lot of the storyline, as we can interact with animals such as squirrels and deer to build character relationships, as well as the fact the story is centred around various freak weather incidents, that progress in severity as we journey on through the game. With the power to rewind time, also comes the sonic implications. As we backtrack in time, there is often a superhero-like whoosh as well as a filtered down version of current events being played backwards and faster. In Episode 5, we find ourselves lost and accidentally stumbling across alternate realities, one of which is our high school, completely in reverse. It is a very powerful audio mechanic, to play speech and music in reverse, it aids in unnerving us and creating a high level of tension, whereby we are eager to escape this uncomfortable reflection of our world. Added to this, is the effect that when we rewind time, we can actually try to make out what people are saying.
Dialogue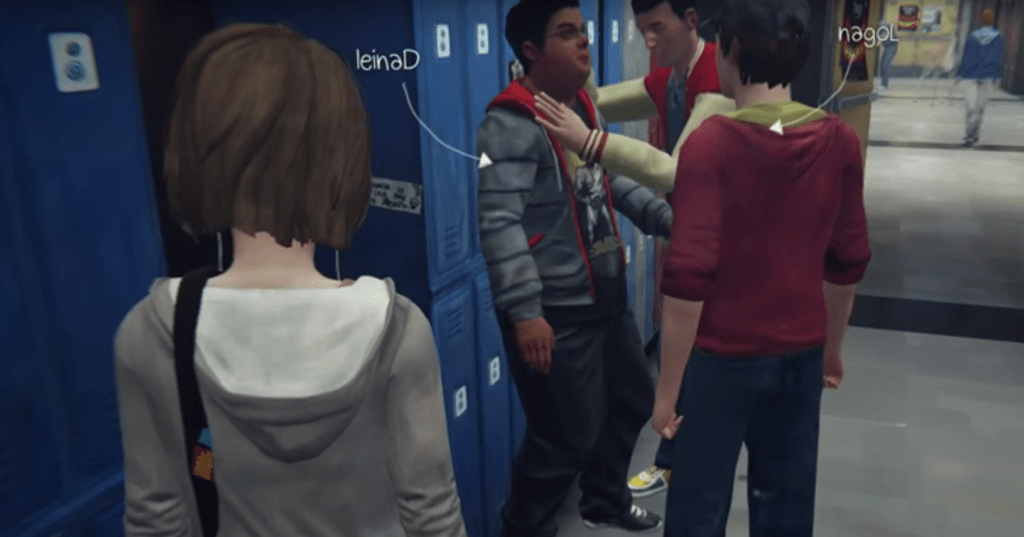 Fans did criticise the voice acting in early chapters, because some of the slang used wasn't felt to be a realistic representation of how teenagers spoke, such as Chloe's (Ashly Burch) use of the word "Hella". There were also issues with characters lip syncing issues, even some bugs in the final episode where characters were talking but their faces didn't move. However, mostly the voice acting is really well done. It's really central in creating believable characters in such a story driven game and by the end of the game, it's hard not to feel an affinity with Max and Chloe, even though they start out as polar opposites. The hipster girl and the "hella" rebel.
Overall
Overall, this really is an incredible game with some really interesting uses of audio in line with the rewind game mechanic. Morali's soundtrack is perfect for the high school setting and the use of licensed music was completely appropriate to settings such as The Vortex Club parties, and when reality starts to fall apart to give the atmosphere a necessary change. If you haven't played this game yet, you seriously need to. Rewind time and get a copy on release day!
Official:
Twitter:
Facebook:
We hope you enjoyed Alyx's review, check out others in our Reviews section :). Don't forget to sign up to ourMonthly Newsletter to make sure you don't miss out on our reviews and interviews. 
The Sound Architect