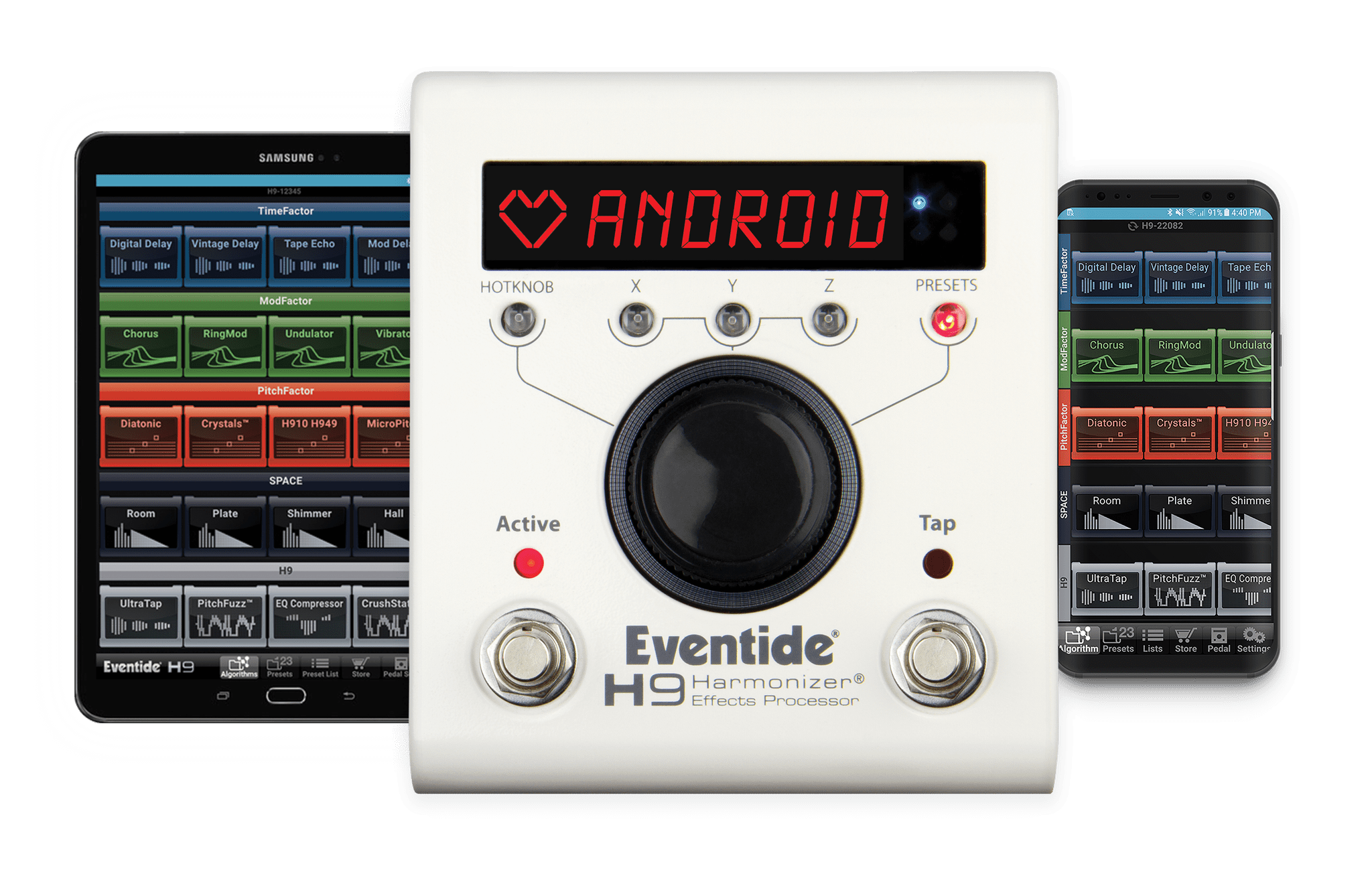 Eventide announces availability of H9 Control as Android App for H9 Harmonizer Effects Processor
Earlier this month, Eventide announced availability of its new H9 Control App for Android tablets and phones — providing users with an ability to manage parameters, presets, and settings for it's  H9 Harmonizer® Effects Processor stompbox family.
Eventide's H9 Harmonizer® is a powerful effects processor for live usage (on stage and FOH) or in the studio. Now paired with an appropriate Android tablet or phone, the new H9 Control App offers the following functionality:
• Instant access to over 500 presets, pushing the boundaries of delays, reverbs, pitch-shifting, modulation, and distortion.
• Manage multiple parameters and instantly create new and unprecedented sounds using The Ribbon control.
• Easily access Pedal Settings such as Tuner, MIDI Settings, Routing, and Aux Switch Mappings.
• Manage and create unique sounds with the editor librarian.
• Create hundreds of effects on the App and easily transfer them to the H9 Harmonizer®.
• Create Preset Lists using the drag-and-drop feature.
• Audition and purchase new effect algorithms via the built-in Store.
Compatible with Android 6+ (Marshmallow and newer), H9 Control is available for free from Eventide directly or via the Google Play store here.
About Eventide 
Since 1971, Eventide has remained at the forefront of recording technology. In 1975 it revolutionised the audio industry by creating the world's first commercially available digital audio effects unit, the H910 Harmonizer®. Since then, its legendary studio processors, stompboxes, and plug-ins have been heard on countless hit records.
LINKS
To stay up to date on more audio news, sign up to our monthly newsletter to make sure you don't miss out of news as well as our reviews and interviews.
We are also running a Patreon campaign to help support our team and help us bring you more awesome content at even higher quality!