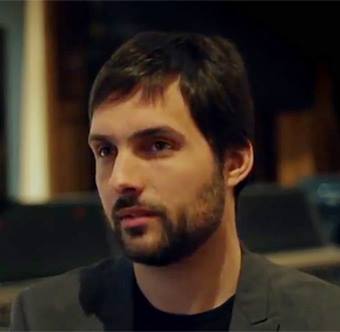 The Sound Architect speaks to professional composer, Olivier Deriviere.
Classically trained multimedia composer Olivier Deriviere has scored numerous animation, film and video game soundtracks including the widely acclaimed interactive scores for Remember Me, Alone In The Dark, Of Orcs and Men and the ObScure video game series.
An alumnus of Berklee College of Music (Jazz and Film Scoring) and the National Conservatory in Nice, France (Composition and Orchestration), Deriviere has recorded with the GRAMMY® award-winning choir The Mystery of Bulgarian Voices, Philharmonia Orchestra, The Boston Cello Quartet, The Boston String Quartet, The Children Choir of the National Opera of Paris.
His music has also been performed by the Cannes Symphony Orchestra, Monte Carlo String Quartet, and Utrecht Metropolitan Orchestra and Choir.
Most recently Deriviere recorded his original score for Assassin's Creed IV Black Flag – Freedom Cry with The Brussels Philharmonic (The Artist) and La Troupe Makandal, the internationally acclaimed ensemble dedicated to traditional Haitian music and dance. His main focus continues to be enhancing the player's interactive experience through music.
Read it here: Interview with Professional Composer, Olivier Deriviere
Enjoy!
The Sound Architect