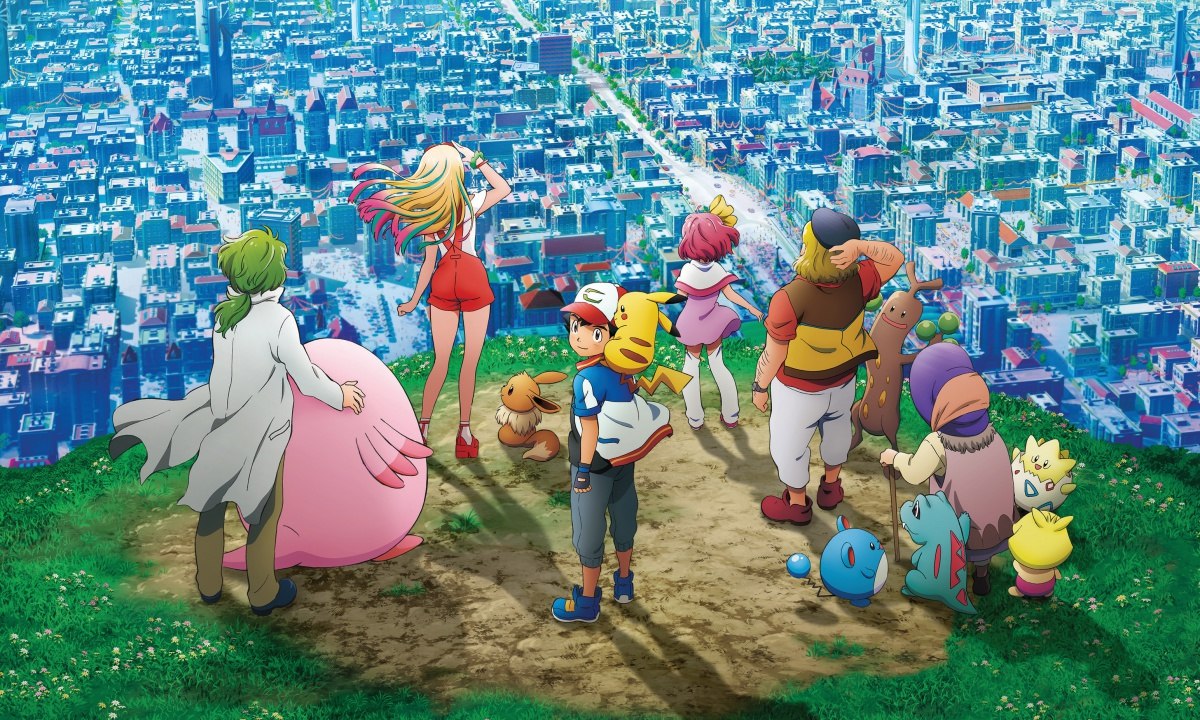 Review by Alyx Jones
Developer/Publisher: Compulsion Games
Composer: Shinji Miyazaki
Original Music: Ed Goldfarb
Audio Director: Masafumi Mima
VO Director: Lisa Ortiz
The 21st Pokémon movie "The Power of Us" is set to hit cinemas in the UK on the 24th November. Continuing on from Ash's last adventure in 2017 in "Pokémon the Movie: I Choose You" we join Ash and his faithful companion Pikachu yet again on a new journey. This time, set in the beautiful seaside Frau City, Ash joins some new friends at the annual wind festival. Legend says that Lugia comes to renew the power of the wind and many festivities, rides and a Pokémon catching contest take place around this event.
The film follows multiple characters with their own challenges to overcome, including Risa, who is desperate to catch a Pokémon to take care of her little brother in hospital, Toren, a researcher who struggles with social interactions and public speaking and Margot, the mayors daughter who is keeping a powerful secret.
Opening with a familiar narration, telling us about our heroes journey so far, was a trip back in time for many audience members, who watched the original Pokémon series/films. The iconic voice of Rodger Parsons returns yet again to this comfortable role after all these years. He has been the narrator since 1997, and feels irreplaceable now.
The music then sets the scene with a brass arrangement of the "Route 1" theme from the original games/series, as we enter Frau City and the Wind Festival for the first time. The sound of the Pokémon universe, is arguably just as important as the iconic yellow mouse with red cheeks that we all see and love. Who can watch a Pokémon movie without remembering all the themes from their childhood?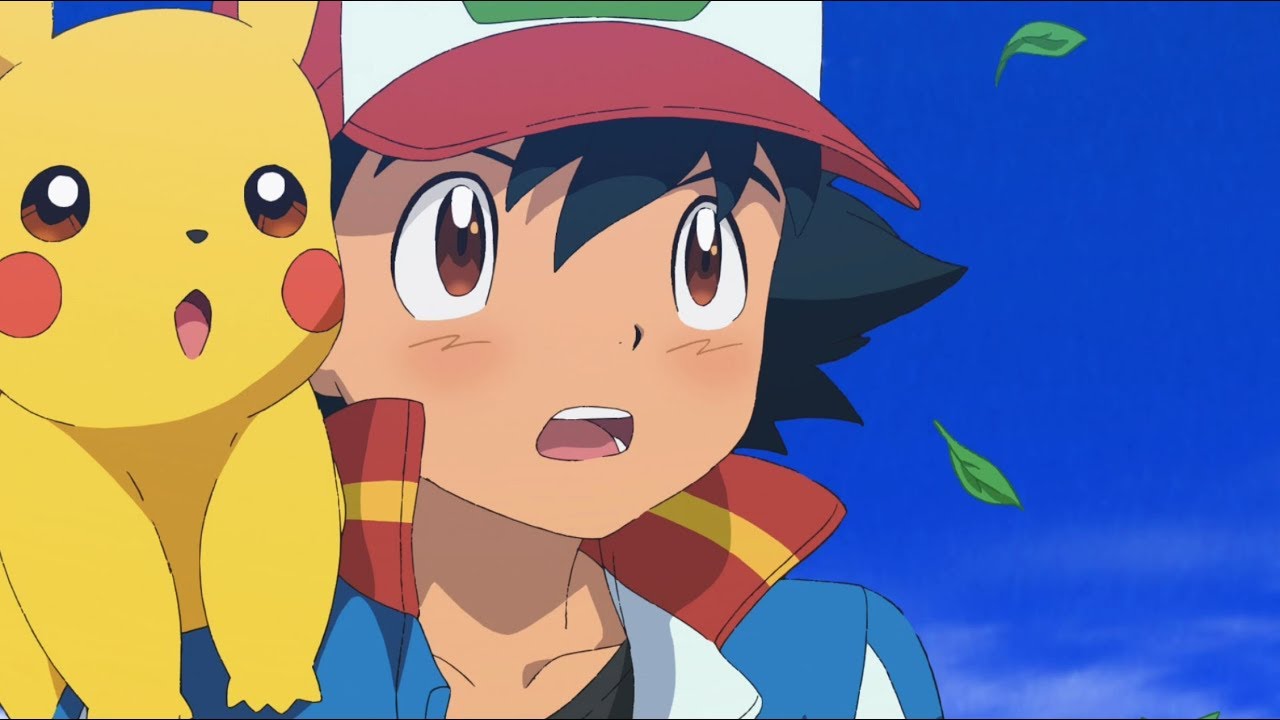 Earlier in the month Justin Sevakis wrote an article about Japanese Anime series that received English dubs and why the music was often completely changed. He talked about that if the video needed editing, the music is often out of time and completely loses its effectiveness, as well as the point that music in Japanese culture exists more as "a myriad of different styles and a liberal use of silence" compared to the Western musical practice of developing motifs based on characters, often with wall to wall music and very little silence, seeking to underscore every moment in an animation.
There is a third issue missed by Sevakis, is that the rights as to where music can be used may sometimes also be difficult to manage so sometimes it is preferable to just re-record a different orchestra in a different studio for the dub version. With the rise of electronic music and synthesised orchestras, this may counteract the problem somewhat (but with the side effect of not using live musicians).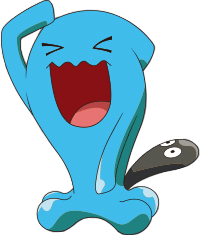 In the Power of Us, the original score written by Shinji Miyazaki for the Japanese version of the film was indeed kept in place throughout the film. It features plenty of familiar tunes such as the "Route 1" theme and the Team Rocket theme, along with their latest chant, rounded off with a "Wobbuffet!". Despite being familiar music that has long embedded itself within our hearts from the 90s, the soundtrack works hard to appeal to a modern audience and as always the Pokémon franchise is working hard to evolve to its latest form. More recently, this has meant a mix of orchestral and electronic music as a hybrid to bring together different generations of Pokémon fans. This evolution is also apparent in the art style, that does look a little different to previous films, however it grew on me and added a welcome new dimension to the animation.
The sound design is equally powerful in adding a sense of realism to the characters and really helps us feel everything that is happening in the film. It's easy to forget that there is no on set sound recordings, as it's 100% animated so everything we hear is completely created from foley and synthesis. From every electrifying battle move, to the less noticeable footsteps, present in every single scene, and the various elemental parts, everything feels crisp and real, and brings the world of Pokémon to life.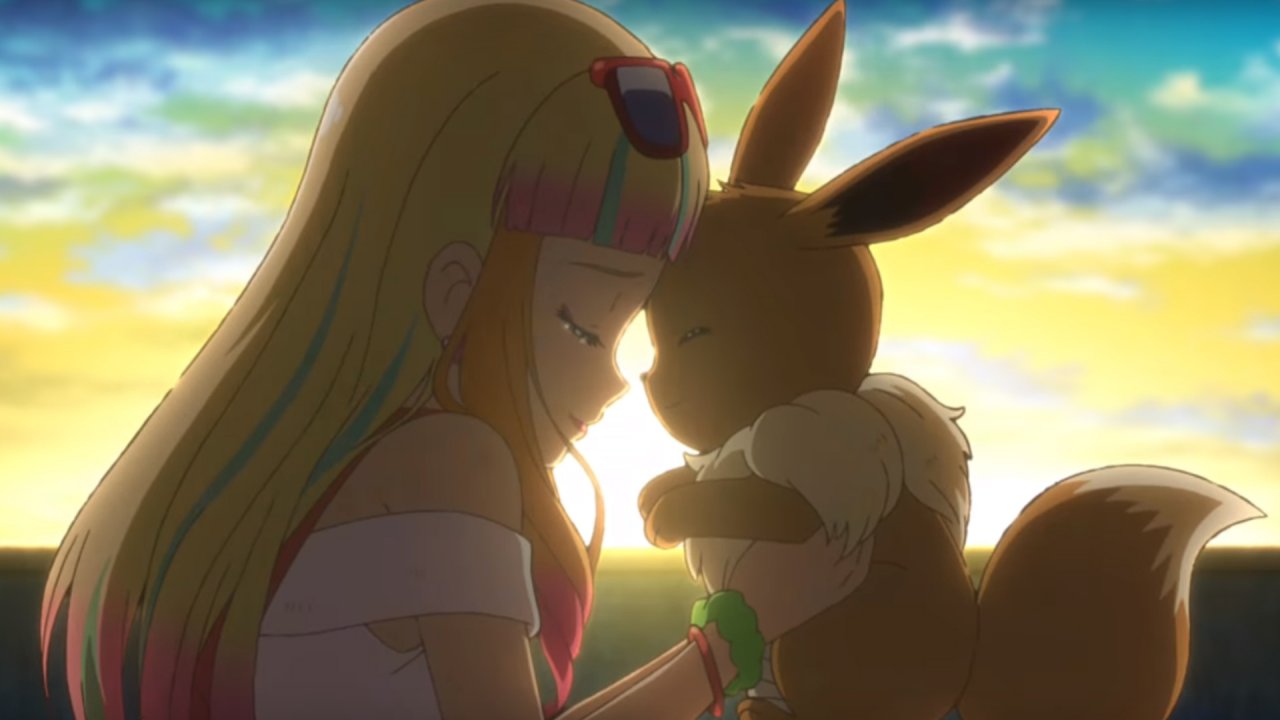 Some fans were keen to know if the Porno Graffiti credits song would be kept the same as they were really enjoying listening to it. The creative decision to not use a credits song by a Japanese band may be over a worry that it could alienate the audience by not being able to understand the lyrics being sung. It's a tricky one, as some of my favourite anime themes, such as the original Death Note theme, has lyrics that I cannot understand but that doesn't stop anyone from singing along badly in a poor imitation of what the band are singing. However it is also true that when I hear words that relate to themes in the movie, it can also help tie things together and helps feel more connected to the message of the film.
Ultimately the decision was to get Pokémon veteran composer Ed Goldfarb to write a new credits song for the English dub. As a composer experienced with the franchise who has grown alongside it, it's a perfectly reasonable creative decision. Watching (and listening) to the credits roll at the end of The Power of Us was a moment filled with hope and happiness. Ed's credit song is actually a little more mellow than the original films and places more musical emphasis on togetherness. It just fits.
In conclusion, I found The Power of Us delightful, amusing and charming. It has some elements that will remind older fans why they love the series and the original games/movies, but with new Pokémon, characters and legends for the younger audience. The soundtrack was a modern mix of orchestral music with some synthesisers and electronic beats at points, but nothing was ever overpowering or worked too hard, and keeping the original score was perfect for this film.
It's a nice movie to go and see with the kids; be ready to laugh (and possibly cry) with some positive messages woven throughout about working together and having confidence in yourself!
Pokémon The Movie: The Power of Us is in cinemas in the UK and Ireland on the 24th November and 1st December, tickets available at:  www.fathomanimation.com
LINKS
Official
Twitter
Facebook
We hope you enjoyed Alyx's review, check out others in our Reviews section. Don't forget to sign up to our Monthly Newsletter to make sure you don't miss out on our reviews and interviews.
We're also running a Patreon campaign to make sure we can keep bringing you regular, high quality content if you're feeling generous! Thanks for even sharing!
The Sound Architect