Review by Alyx Jones
Developer: Team Meat
Original Composer: Danny Baranowsky
Re-release Composers: Ridiculon,David "Scattle" Scatliffe, Laura Shigihara
Sound Designer: Jordan Fehr
So, lucky PS+ members get some fantastic games to choose from this month, including Broken Age and Unmechanical. However,  the PS4 release of Super Meat Boy was particularly interesting on the audio front,due to a whole new soundtrack for this version of the game. Originally, Danny Baranowsky had composed the entire soundtrack for Super Meat Boy and it was incredibly well received, playing a massive part in the game's success. Even so, Team Meat released a statement earlier in the month saying they "couldn't secure the rights" to Baranowsky's soundtrack, so have instead brought in four new composers to work on the same game to create a new soundtrack. Of course, more is going on beneath the surface as Team Meat and Baranowsky have grown apart since the release of Super Meat Boy in 2010 and "no longer have a working relationship" according to Baranowskys blog.
Of course, there is not much point 

speculating on the situation, only to say it is sad for the game and its history that a compromise couldn't be found between them. The good news is, there is a whole new soundtrack with some talented composers being brought to the table.
The difference instantly hits you, if you're a fan of the original. Instead of Baranowskys melodies and distorted synths, we are greeted by a bluesy, lounge track that has a very different feel and certainly doesn't set the player up for the thousands of respawns they are about to experience. Throughout the forest levels the music follows this theme of slightly laid back but with a heavy use of banjos and more of a stoner rock vibe coming through when you get to the "dark side" of the levels (available once you've completed a section of the map). Matthias Bossi and Jon Evans make up the metal duo Ridiculon, and are responsible for the majority of the levels and cut scenes in Super Meat Boy. Most of their soundtrack is a little more down tempo than we were used to with the original game however generally fits well in the game. Sometimes their music can feel a little like a pastiche of Baranowskys original work with the same use of palm muted, over driven power chords with an overlay of "chiptune-esque" synths. However, if Team Meat were looking for something similar to their original soundtrack, it's probably no mistake that the guys behind Ridiculon were chosen.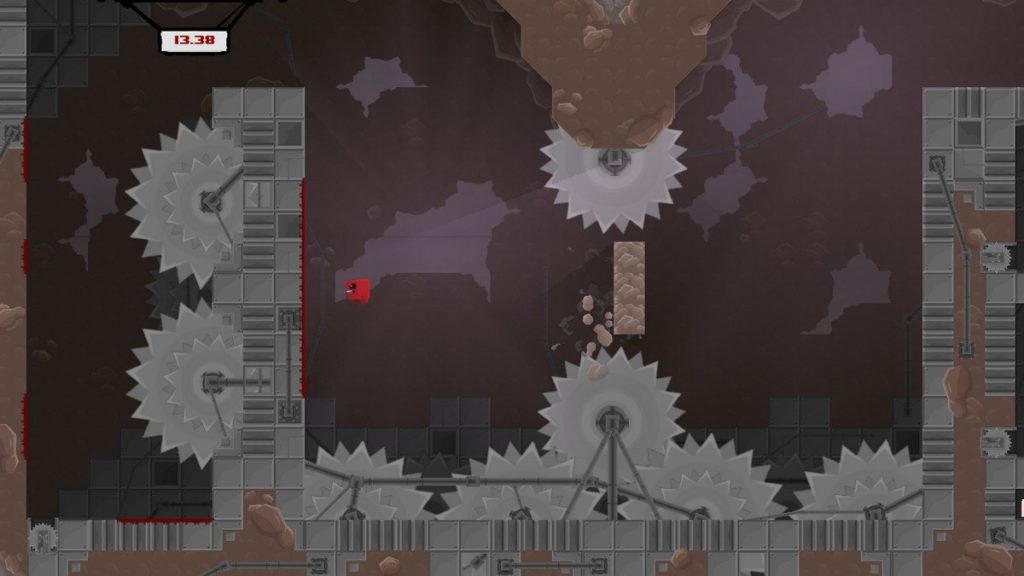 21 year old, David Scatliffe composes for "The Hospital" and "The Salt Factory" in a rather dark and industrial style, that is completely appropriate to the level design and challenges. His drum 'n' bass influenced style lends itself to the trickiness and frustration of the levels as the game difficulty increases. Some of the track, (especially The Hospital boss) have some really nice, effective buildups, with lovely down-sampled melodies pushing through although I would have liked to have felt "the drop" a little harder.
Laura Shigihara also contributes to the Cotton Alley levels, where the player switches to play as Bandage Girl rather than Meat Boy in these super hard level designs. The use of contrapuntal music here, that sets the gory and challenging gameplay/visuals against the happy, J-Pop music, is very effective and slightly unnerving. Twinkly, sickly, cotton candy helps to reinforce Bandage Girls femininity as the often kidnapped "Princess Peach" of the game but gives her a chance to shine and face the rotating blades in an exchange of roles with her meaty partner.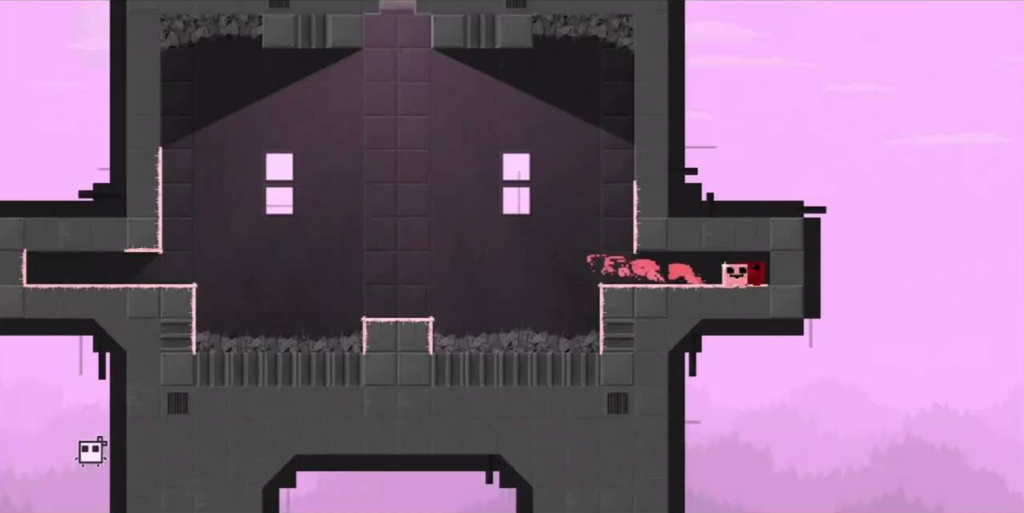 Thankfully, Jordan Fehr was happy to re-license his sound effects for use in this anniversary edition of the game, so we can once more enjoy the squishes and squelches of Meat Boys raw skin as he faces his many gruesome deaths.
Overall the new soundtrack hosts a group of highly talented and creative new composers, however it will never be quite the same for those of us that know and love the original game in its entirety. It's a difficult task to take on, creating a new soundtrack for a game with such an iconic original soundtrack and the composers have worked their hardest to create a sound that does the game proud and never strays too far from the retro themes of this traditionally inspired platformer.
To see me play Super Meat Boy:
Official:
Twitter:
Facebook:
Buy:
We hope you enjoyed the review check out others in our Reviews section :). Don't forget to sign up to our Monthly Newsletter to make sure you don't miss out on our reviews and interviews. 
The Sound Architect