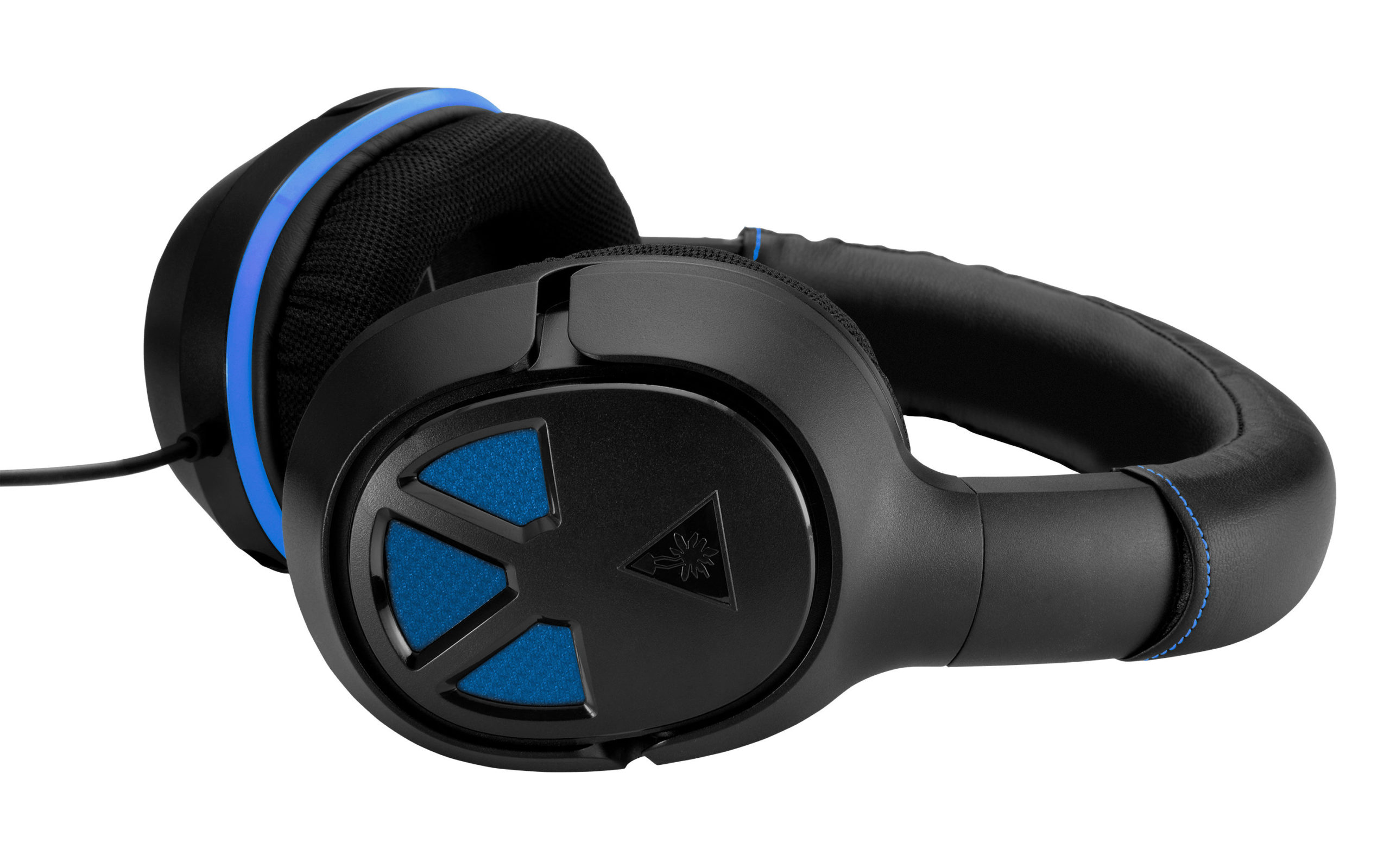 Article by Sam Hughes
Edited by Alyx Jones
Intro
Turtle Beach have always delivered a great overall sound experience when playing games on various mediums. I've used various headsets ( you can see my other reviews of the Stealth 450 and the Earforce PX24 at these links) and haven't been disappointed yet. The Earforce Recon 150 is in the more reasonable range of headsets, at £49.99, so I was looking forward to trying out a more modest model. The Recon 150 is advertised as "Great With PS4, PS4 Pro and PC" and can be used for game and chat audio, through high-quality 50mm over-ear speakers, while the high-sensitivity mic picks-up your voice loud and clear.
So, without further ado, here is my lowdown on the very reasonably priced Recon 150 headset!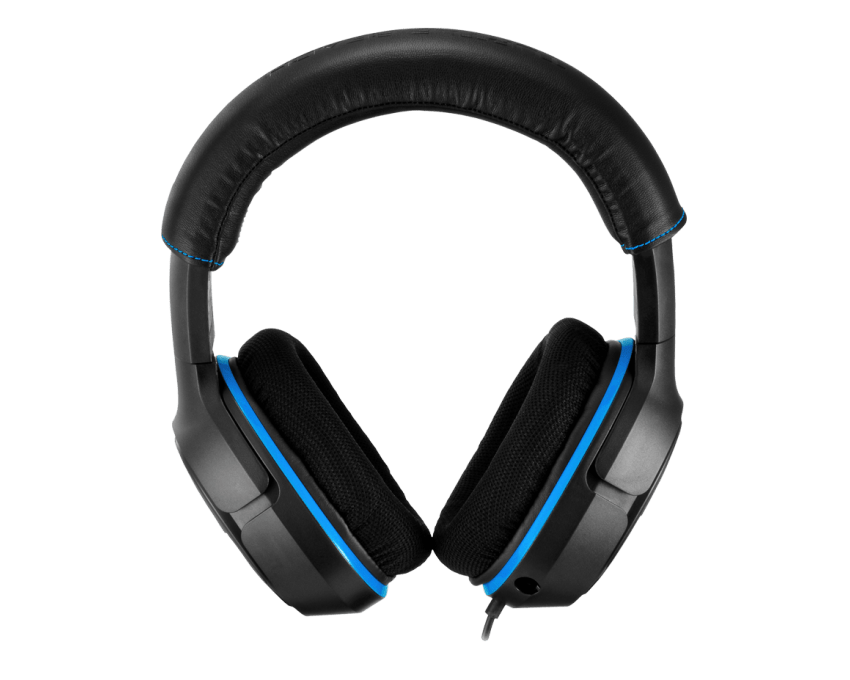 First Feel
The Recon 150's fabric-wrapped ear-cushions and leather-wrapped headband, are definitely as comfortable as they say. At first you may be wary though, because the ear-cushions are quite firm. Don't be put off though, I played for hours and didn't get that annoying pressure or "ear-burn" that you usually get from wearing headsets for a long time. For those of you who also wear glasses I was wearing mine too, so you're all good! The adjustable mic can also be removed so if you don't want to chat, or want to watch movies/listen to music, then it's nice not to have it there tickling your nose. The mic is a 3.5mm attachment, but the plastic surrounding is specific to this headset. So just be aware you can't use alternative mics with the headset.
Setup
Nice and easy. You just plug into your controller (even works with Xbox One newer controllers thanks to 3.5mm jacks) for console. For PC it comes with a nice handy cable (see below), to just connect it to your computer and setup to plug and play, you're done! Couldn't be simpler.
Game Audio
One thing that struck me when listening through this headset, was how clear the stereo image was. You can really hear the separation between sounds and instruments as you're listening to your games/music/movies. Other than that there seems to be no ridiculous bass boost that you get with a lot of headsets and the quality is pretty darn reasonable for the modest end of their range of headsets. You also have in-line controls on the cable to alter the Master Volume and Mic Mute, as you would expect.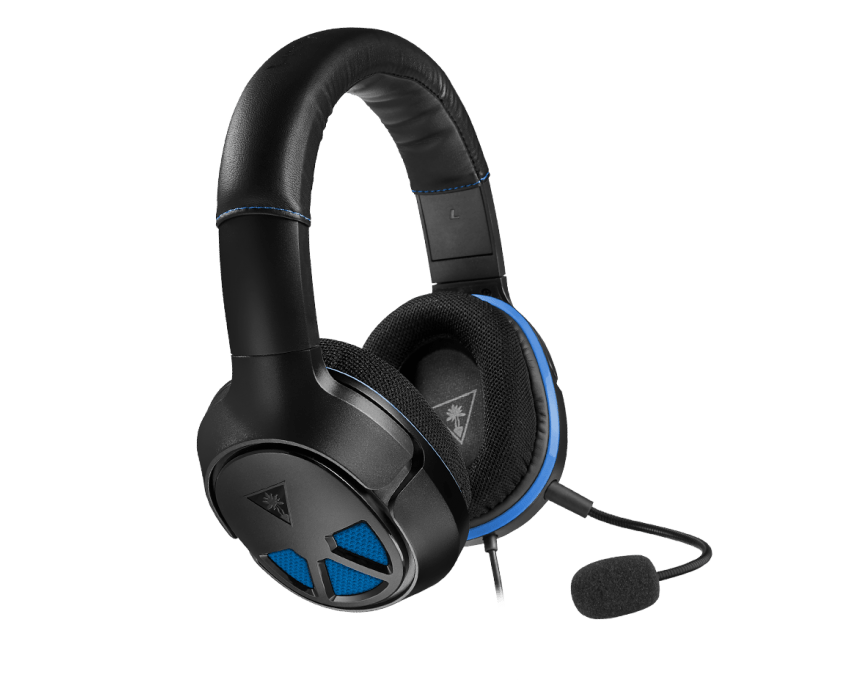 Chat Audio
I recorded the mic directly into my laptop to try and demonstrate what the mic from the Recon 150 sounds like, so you can have a listen below:
I haven't edited out the "erms" and mouth clicks, because you won't have them edited out during gameplay! As you can tell it's a bit on the loud side, and just for reference when I move the mic "a bit further away" it's about 2 inches from my mouth.
I tried the chat on various mediums including Skype, phone and PS4/Xbox One. The chat, on the receiving end, is great and comes through nice and clear. As mentioned before there's the in-line master volume and mute controls. Bear in mind this adjusts the volume of ALL sound coming through your headset, so no chat/game audio separation on this one, which is fair for a modest system. However, my main issue, as with most headsets, is monitoring. It would be great to hear myself and be able to adjust my own isolated volume. You can do this with some of the higher spec headphones, but personally I'd love to buy cheap viagra in canada be able to do this in general with every headset. I've had comments from other players that I'm too loud/quiet across various headsets and there's no way to really check. PS4 has a mic input level control and display in the settings, which is handy at least, so that can help. PC also has this for input/recording devices. Bearing in mind this isn't advertised for Xbox One I shouldn't really complain about there being no monitoring system. However, I think that monitoring would be a cool feature to have on most headsets.
Outside of Games
I also used the headset on my phone, to listen to music and podcasts, and it works great. Nice clarity and easy listening. As with most things about this headset: it's simple and does what it needs to do. The only comment I had was when using it on my phone, the mic distance drastically changed how loud I was, so be careful not to place the mic too close to your mouth. Not a lot else to comment on here!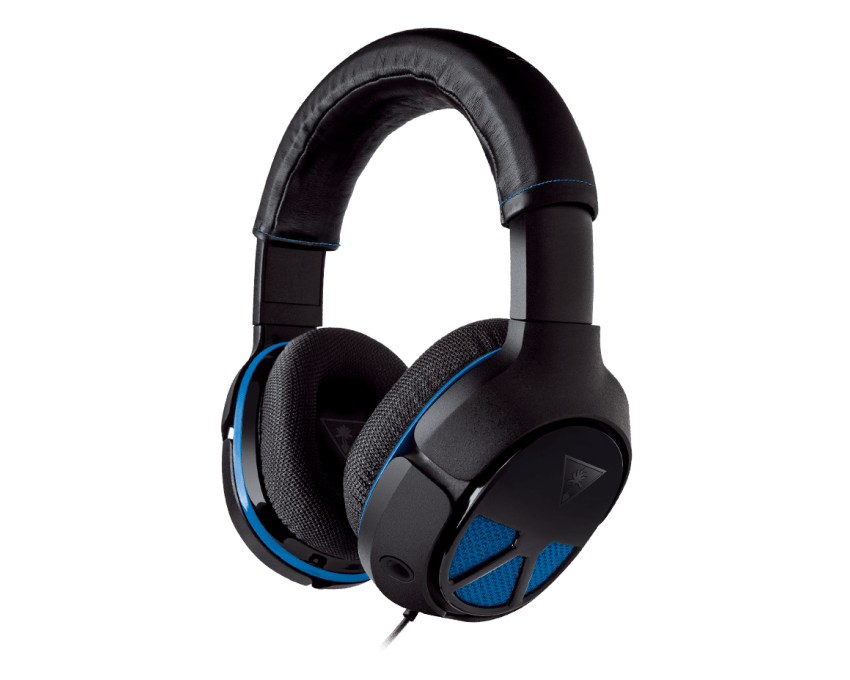 Price
A quick section, at £49.99 RRP, the Recon 150 is a STEAL in my opinion. If you want a nice comfy, basic headset that has chat, mic muting and volume control, this is it. It also sounds great for the price and is a great starter headset for both PC and PS4 (and even Xbox One to be honest!)
Overall – 7/10
Pure and simple. The Recon 150 sounds great, easy enough to setup and it's comfy. If you're not sure what headset you want yet and don't need any bells and whistles, this is the one! There isn't too much to say about it as it doesn't have many extra features, but I like it for it's simplicity and ease.
Overall this headset gets a 7/10 for me, if I were to give it a number. The only reason it doesn't get any higher, is because it's just stereo, it's wired (not always a downside though to be honest), and it doesn't have any other features on it apart from master volume adjustment and mic mute.
LINKS
For more info and the full specs see the following link:
intl.turtlebeach.com/gb/recon-150
Links
We hope you enjoyed the review check out others in our Reviews section :). Don't forget to sign up to our Monthly Newsletter to make sure you don't miss out on our reviews and interviews.
The Sound Architect