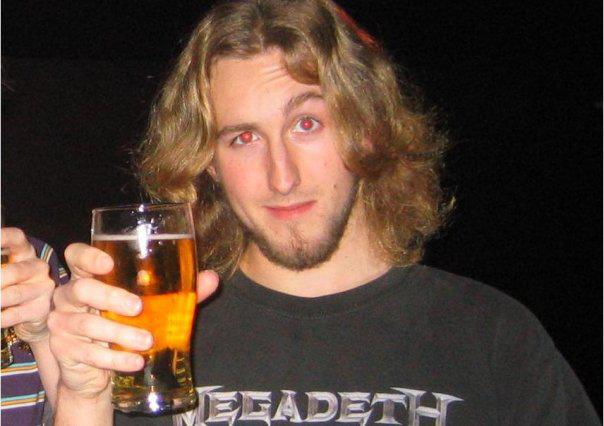 For those of you who don't know, our founder, Sam Hughes, is currently undertaking a PhD in Affect and Emotion Using Immersive Sound Design in Intelligent Games at the University of York, funded by IGGI (Intelligent Games and Games Intelligence).
If you are interested in his research at all, he will be keeping a log HERE, or you can contact him at: sam@thesoundarchitect.co.uk
Year One 
Post One – 25/10/15
The adventure begins!
Man how things have changed since I was a long-haired, young, grizzly -faced student in 2006. Well… I guess I'm a student again…. OK so maybe not much has changed in terms of the picture…anyway I digress.
I have embarked upon an immense journey, which I hope to keep track off and report back to you all on this blog. I have been advised to keep a blog as part of this PhD and as you all know, I am quite accustomed with social media and its benefits.
Therefore, I apologise if you're sick of me but I will be sharing my new adventure as well!
The idea is that not only will it be a great record for me, but hopefully it will interest you as a game audio professional, student, person who likes sound, games or whatever, as well as provide an insight into what can be involved in a PhD.
OK, so I'm basically doing a PhD in Game Audio, which is exciting in itself as it is obviously my area of expertise and passion. The full title is Affect and Emotion Using Immersive Sound Design and Intelligent Games.
This is funded by a scholarship from IGGI (Intelligent Games and Games Intelligence), which I could not be more grateful for. As some of you may know I have already had an incredible couple of years since I received a tuition fee scholarship from BAFTA and Warner Bros. to study my MSc Post Production and Sound Design here at York. So to be awarded this scholarship too, I feel incredibly lucky and will put in all the hard work I can to make a difference in the games industry. Who knows if I'll change the gaming world, but I'd love to think I'll contribute something.
More info on the project and IGGI here: http://www.iggi.org.uk/ourstudents/sam-hughes/
After having moved to York, I have begun the 6 weeks of intensive introduction courses and it's already heating up. After my first week here, I have a paper due next week! This means a week of hardcore research, experimenting and writing. And coffee. Lots of coffee.
There's not much I can tell you about my experiment yet, but hopefully you'll read the paper afterwards ;).
If you want to chat to me about this at any time, whether it be about research you're doing, more you want to know, or even just to have a chat about it, drop me a line.
Catch you soon!
Sam