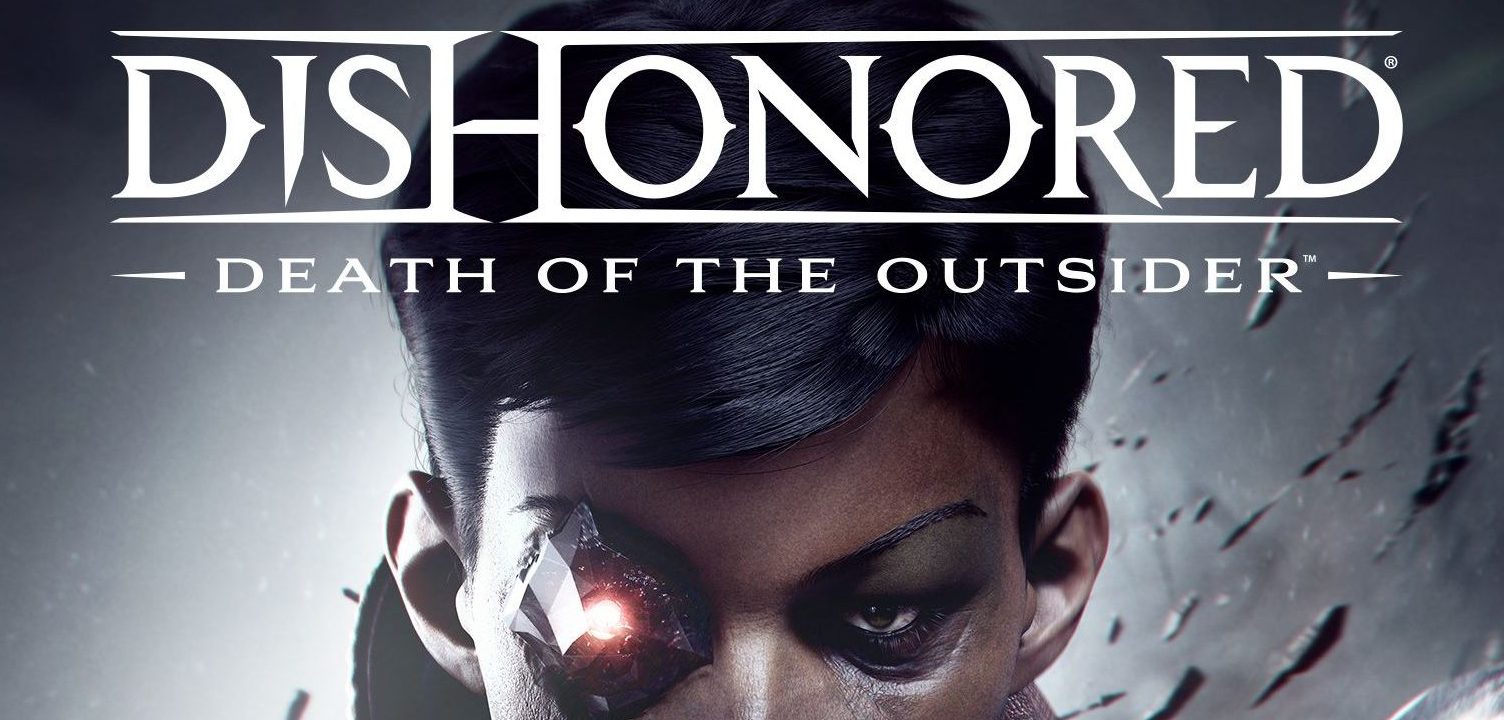 Review by Kyle Worrall
Edited by Katie Tarrant
Developer: Arkane Studios
Publisher: Bethesda Softworks
Composer: Daniel Licht
Audio Design: Arkane Studios
Reviewed on: Playstation 4
Introduction
The Dishonored franchise, created by Arkane Studios and published by Bethesda, has been popular since its beginnings in 2012 on the Playstation 3 and Xbox 360. This success introducing many fantasy fans to the stealth/action mechanics that have become so popular with hit titles such as Assassin's Creed, Splinter Cell, and Hitman. Although critically acclaimed and loved enough to have earned a re-master for the latest generation of consoles, it was heavily criticised for its overly repetitive dialogue from NPC's such as guard. Five years (and two sequels on), I dived back in to see how they've improved upon the systems within the game, and to see if any more advanced non-repetitive techniques have been established or used. More importantly, I wondered what composer Daniel Licht had done, as with this being the third game in the series, he was going to have to do something to keep things fresh.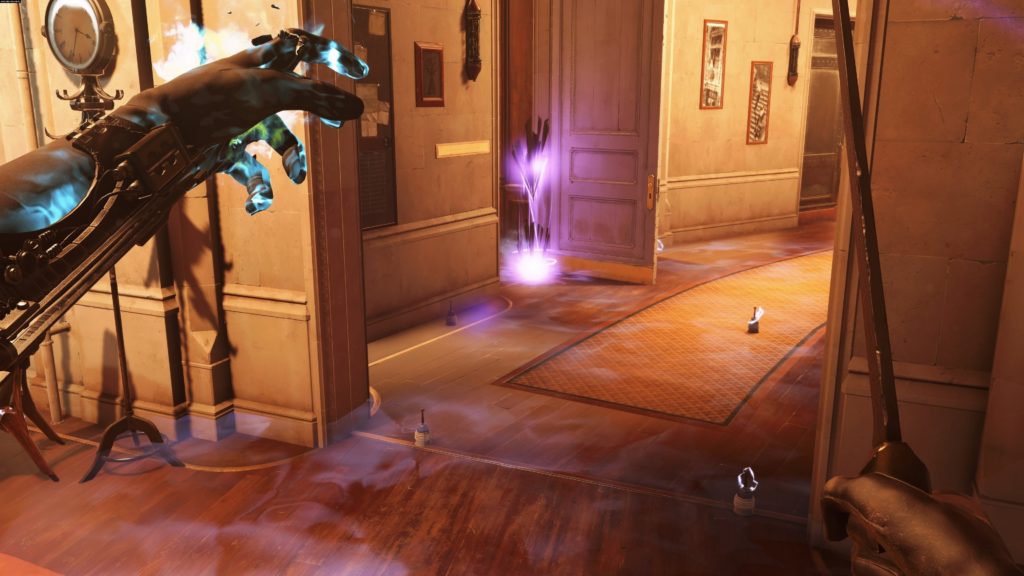 Fig. 1. Billie Lurk preparing to teleport, demonstrating the main stealth skill in the game.

Music
The Dishonored series (in part due to the writing, but also thanks to its music) is among my favourite series in gaming history. This series stands among my other top titles, such as Dark Souls, Final Fantasy, Shin Megami Tensei, and The Legend of Zelda and it's up there for many reasons. An important aspect of this is because of its dread-filled atmosphere, which in turn relies heavily on the incredibly well-designed and well-written music of the late Daniel Licht.
Licht worked on an abundance of tense and dramatic films, games, and shows throughout his career, and Dishonored: Death of the Outsider seems to have been his final project. Rather fitting given it is the culmination of the Dishonored franchise, and without his music the game play and narrative would be wholly different experience.
Licht's music plays an integral role in the generation and maintenance of tension within Dishonored: Death of the Outsider, and after playing the game and doing some research, it seems that this is because there are two or more versions of the music for each level. One is less tense and dramatic for more exploratory situations, and almost sits out of the player's attention, where as the tense version of the music (which is used for when enemies are alerted to your presence) adds a variety of other percussion layers and melodic parts in order to ramp up the music and match the game plays intensity.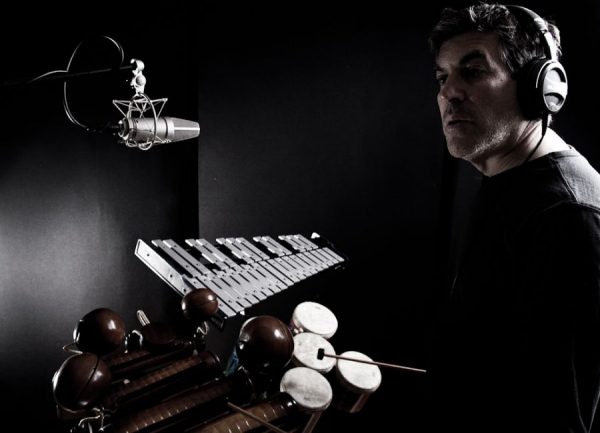 Fig. 2. Composer Daniel Licht during a percussion recording session.
A great example of this within Dishonored: Death of the Outsider is tracks 9, 10, and 11 on the games Original Soundtrack listing (which only lasts around 20-30 minutes for the entire soundtrack). These pieces (Into the Void) are three different versions of music for a later segment of the final levels in the game and there is an exploration, a suspense, and a vortex version. Whereas the exploration and suspense pieces are similar enough, the Vortex piece is unusually ambient and plays a role in personifying the area the player is in.
This is interesting as looking back on the original Dishonored, which featured music that is best described as a fog that descends over the player. This style of implementation definitely comes across in Dishonored: Death of the Outsider as I really felt tense during the gameplay and especially during chase sequences, yet there was room for dialogue and sound effects to breathe.

Sound Design
The sound design in the game is eclectic, encompassing explosions, guns, swords, crossbows, machines, hounds and magic. From a gameplay perspective, there are two ways to carry out a mission, with stealth or through maiming and murdering any enemies that cross your path. All in all, although the decision is binary, all the methods and weapons that are usable add replay ability and variation to each run through when you die. This is handy as it stops you suffering from audio fatigue as quickly when you carry out exactly the same manoeuvre twenty times, but also because the types of sounds and moves break up the gameplay and help to keep things fresh on the go.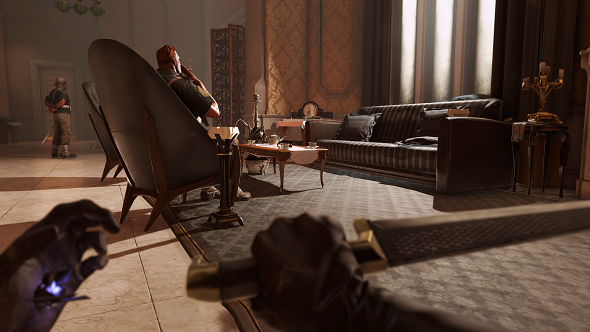 Fig. 3. Demonstrating the stealthier way to play the game.
Honestly, Dishonored: Death of the Outsider is a short game, so there's not much opportunity to become bored of sound effects as the gameplay is intense to the point that you become less aware of your sound effects and you're focusing on enemies and other ludic sounds (ludic meaning that the sound denotes something of value to the player, buy xanax by the pill such as a location or other important details like status or effects). What you may become frustrated with is how many times you hear a sound as you replay through a level multiple times when playing on a higher difficulty. I can imagine the sounds becoming annoying just out of frustration, almost like how player's will know the dialogue to an unstoppable boss cut scene in some games, which can help to aggravate them.
Dialogue
The voice acting for the main cast of Billie Lurk, Daud, and the Outsider features the talent of Rosario Dawson (notably Claire Temple in Marvel's Luke Cage, Daredevil, and The Defenders), Michael Madsen (Kill Bill, Sin City, and Vigilante Diaries) and Robin Lord Taylor (The Penguin in Gotham) respectively*. The Dishonored franchise has always featured star studded casts from the likes of Carrie Fisher, Chloë Grace Moretz, Susan Sarandon, and Lena Headey (Cersei Lannister of Game of Thrones). As expected by the level of thespians who participate in these games, the voice acting for the main characters is extremely high quality and my only real gripe is that Rosario Dawson and Michael Madsen are recognisable when you hear their voices. This was a problem as it drew me out of immersion for a second, after a couple of lines though, you soon get accustomed and begin to associate them with Billie Lurk/Daud as the game continues.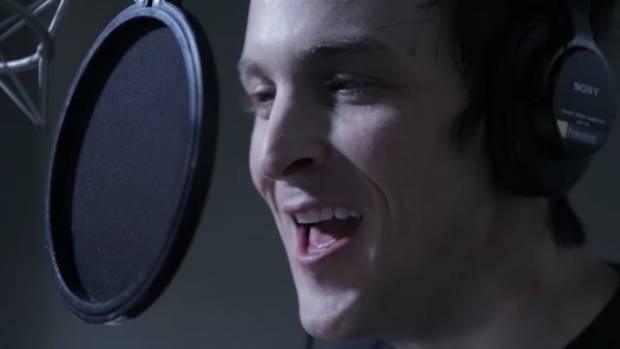 Fig. 4. Robin Lord Taylor, recording dialogue for his role as The Outsider.
Although the main cast of characters have always had high-end voice actors and have been well focused on and edited to the highest standard, Dishonored and Dishonored 2 (less so) were both heavily criticised for the repetitiveness and almost ridiculousness of the NPC/guard dialogue and voice acting. Dishonored: Death of the Outsider, due to its short length, suffers less from the issues of repetition than its predecessors, but ultimately still falls victim to these issues.
Although the game play in this title is excellent and the dialogue makes sense for the situations that the player finds themselves in, the declarations of shouts to the effect of 'We'll find you Assassin' just seem excessive considering how little the AI will actually pursue you. This could perhaps be rectified by making the AI more persistent or perhaps adding different intensity dialogue options based upon a percentage of how suspicious the guard is of you. This would add a degree of variation and also make the shouts more believable.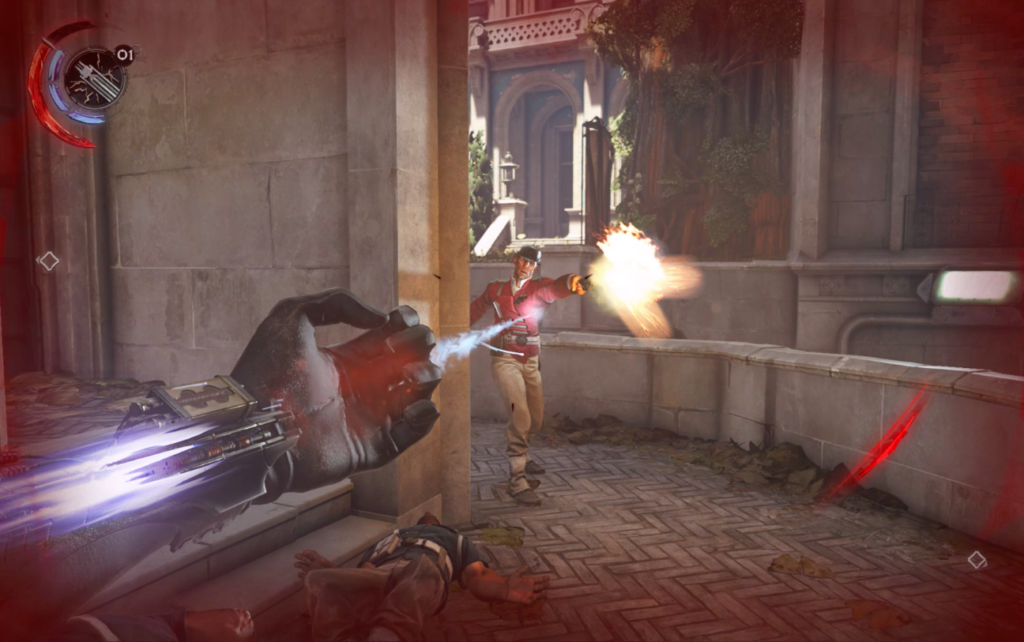 Fig. 5. Demonstrating the less stealthy way to play through the game.
*Robin Lord Taylor replaced Billy Lush as the voice of the Outsider for Dishonored 2 and Dishonored: Death of the Outsider.
Overall
In conclusion, Dishonored: Death of the Outsider is, like its predecessors, an excellent experiential title; combining tense, textural ambient music with sound effects and dialogue in a way that gives everything room to breathe. There are some slight bugs at times and the transitions when the loading screen come up/the missions end can be somewhat choppy, but the overall quality of the audio is extremely high and only really suffers from issues of repetition. As mentioned above, this is almost nullified by the length of the title and the intensity of the gameplay, so overall if you're a fan of the previous Dishonored titles and stealth games in general, this is the game for you!
LINKS
Official
Facebook
Twitter
We hope you enjoyed Kyle's review, check out others in our Reviews section. Don't forget to sign up to our Monthly Newsletter to make sure you don't miss out on our reviews and interviews.
We're also running a Patreon campaign to make sure we can keep bringing you regular, high quality content if you're feeling generous! Thanks for even sharing!
The Sound Architect