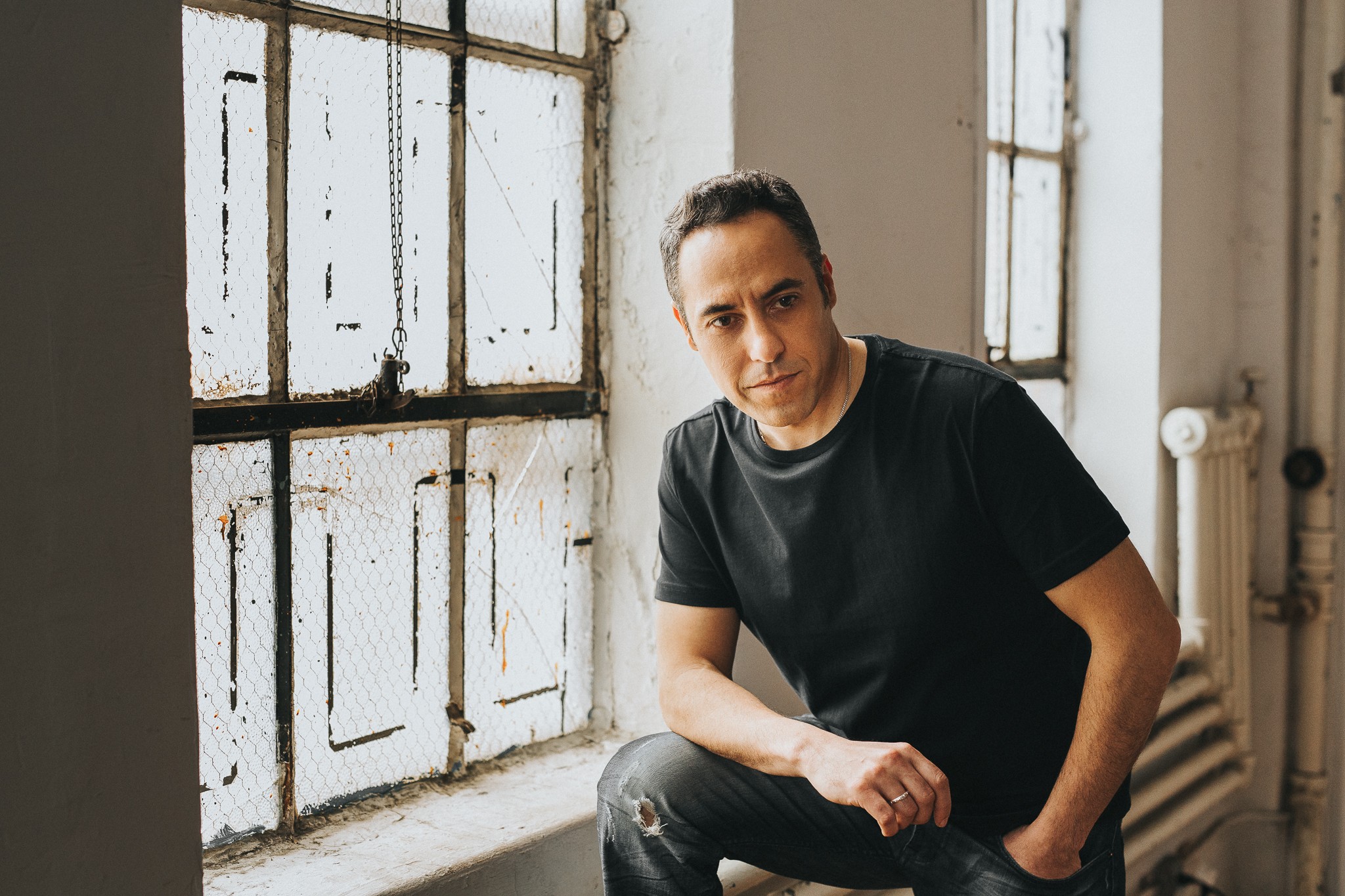 Sam Hughes speaks with composer Tom Salta, about his recent work on Wolfenstein: Young Blood, his love for the 80's (including his podcast), Twitch streaming the PUBG theme and much more!
Thank you for listening.
Special Thanks to Callum Tennick for Editing
Want to sponsor an episode? E-mail Sam at sam@thesoundarchitect.co.uk for your sponsorship to be read out on the podcast.
"I truly enjoyed creating a unique and signature early '80s post-punk aesthetic for the latest entry in this iconic series, using sound sources, synths, samplers and effects only available in the early '80s. Needless to say, I had an absolute blast. Another bonus was having the opportunity to do a remake of the Joy Division song "A Means to an End" (featured in the ending credits) performed by the Swedish hard rock group The Guilt. They were amazing and it was an honor to produce them."
ASCAP winning and MTV VMA nominated composer Tom Salta is one of the most versatile and prolific music artists/producers working in film, television, advertising and video games. Renowned for crafting emotionally engaging soundtracks for multimedia, Salta has received widespread industry acclaim for his world-class produced hybrid scores featured in film, television and video games such as Machine Games' WOLFENSTEIN : Youngblood & Cyberpilot, Microsoft's iconic HALO series (G.A.N.G. Best Original Soundtrack Award), Ubisoft's PRINCE OF PERSIA: The Forgotten Sands and RED STEEL (IGN Award for Best Original Score), Tom Clancy's GHOST RECON and H.A.W.X series, as well as the epic theme music for the record-breaking online multiplayer game PLAYERUNKNOWN's BATTLEGROUNDS, which has sold in excess of 50 million units with over 400 million players.
LINKS
Official
Twitter
Facebook
Two Guys & the '80s™ Podcast

Thanks for listening to this episode of The Sound Architect Podcast! You can stay up to date on all our content, such as reviews, interviews and of course our podcast, via our Monthly Newsletter!
We run the site voluntarily and like to keep the lights on (and the hosting up to date) so any support via our Patreon is also much appreciated!
Stay up to date via our Monthly Newsletter as well: www.thesoundarchitect.co.uk/newsletter