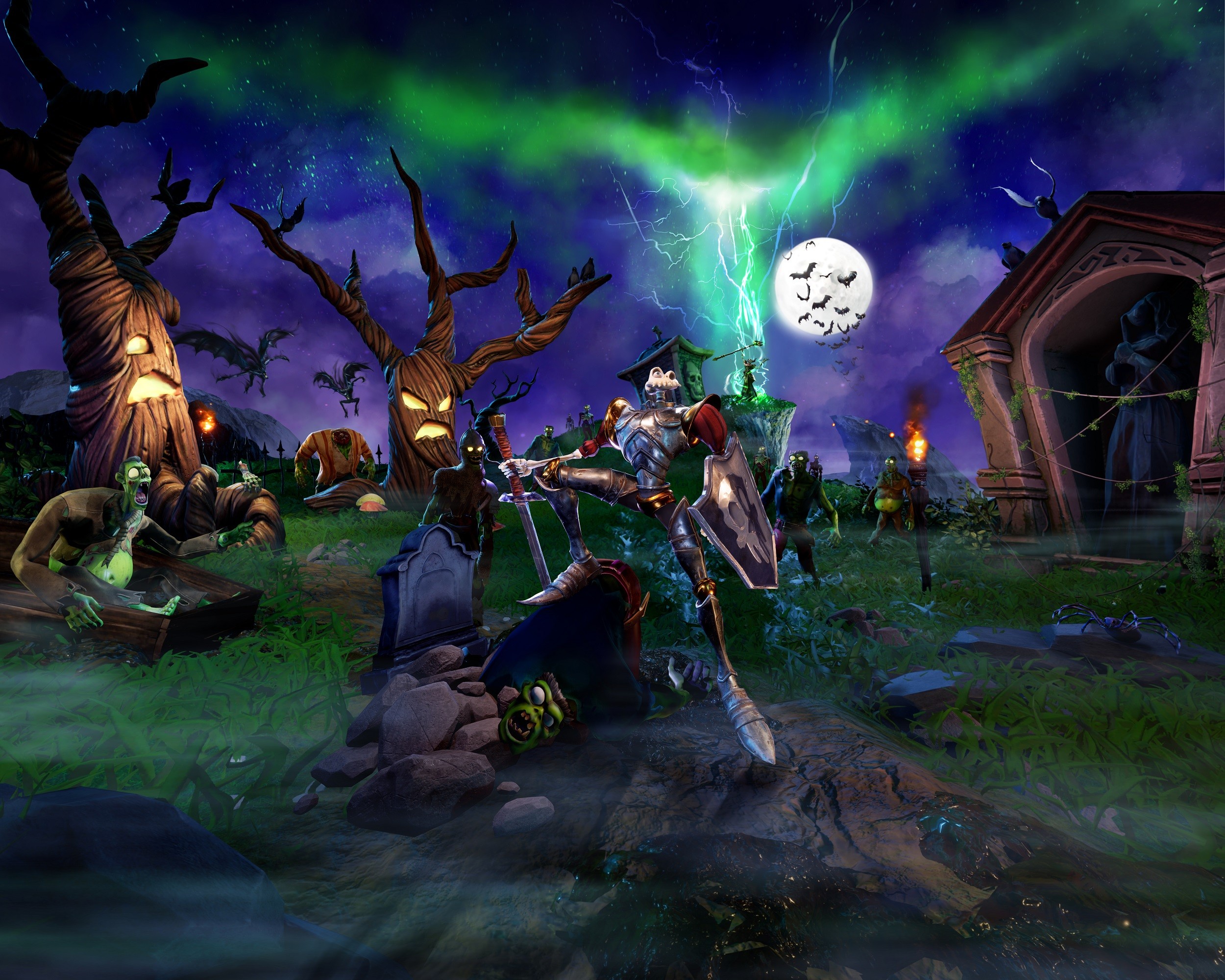 Sam Hughes chats to Bob and Barn (AKA Paul Arnold and Andrew Barnabas) about their careers so far and in-depth details of writing music for the original MediEvil on PS1, as well as the MediEvil Remake! Find out how the music and opportunities for composition have changed between the first and most recent incarnation of Sir Daniel Fortesques adventure!
Intro: MediEvil OST – 1-The Sorcerer Returns Outro: MediEvil OST – 29-Rest in Peace
Thank you for listening.  
Special Thanks to Callum Tennick for Editing and Top Dollar PR for making this happen.  
Want to sponsor an episode? E-mail Sam at sam@thesoundarchitect.co.uk for your sponsorship to be read out on the podcast.  
"Paul Arnold (AKA Bob – obviously!) is a classically trained musician, gifted at the piano, guitar and trumpet, although not usually at the same time. He has an MSc in Music Technology and a BA (Hons) in Music and Computing and his musical influences include 80s glam rock music, film scores and pop music of most sorts past and present. It's important to have a broad appreciation of music in our chosen field!
Andrew Barnabas (AKA Barn) is also a classically trained musician, he has a BA (Hons) in Music. He was taught piano from age 7, oboe from 12 and recently took up drums & percussion, finally finding an outlet after 20 years of air drumming! His musical loves are funk, jazz & film scores, and his influences include James Horner, Stevie Wonder, Vangelis and Earth Wind & Fire."
LINKS
Thanks for listening to this episode of The Sound Architect Podcast! You can stay up to date on all our content, such as reviews, interviews and of course our podcast, via our Monthly Newsletter!
We run the site voluntarily and like to keep the lights on (and the hosting up to date) so any support via our Patreon is also much appreciated!
Stay up to date via our Monthly Newsletter as well: www.thesoundarchitect.co.uk/newsletter