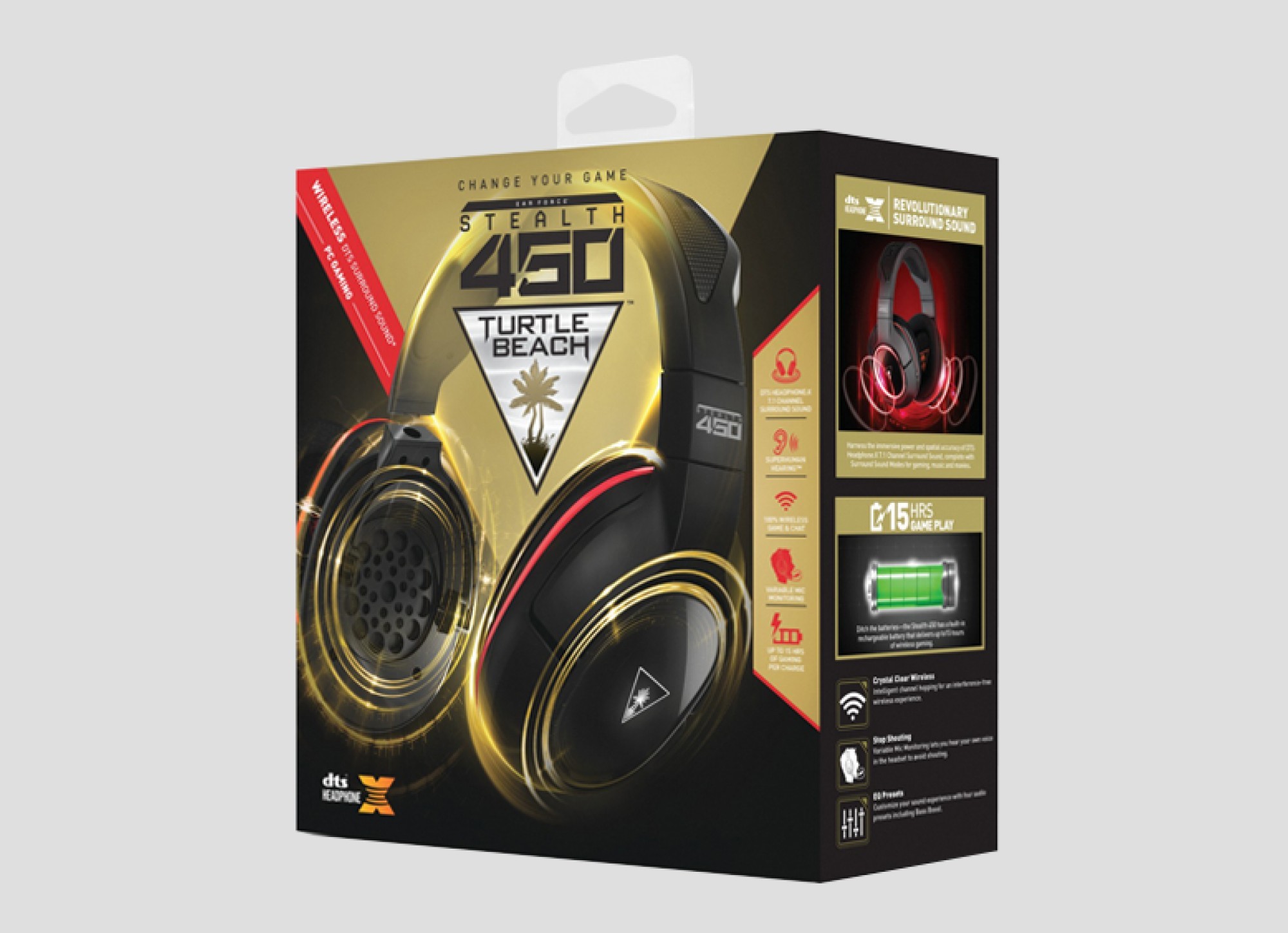 Hello! Welcome to another Turtle Beach headset review, this time with the Ear Force Stealth 450 Wireless Surround Headset. I tested the 450's via  various activities, not only on PC (As they are advertised), but also on PS4, Xbox One and Mobile (with music).
So let's take a look!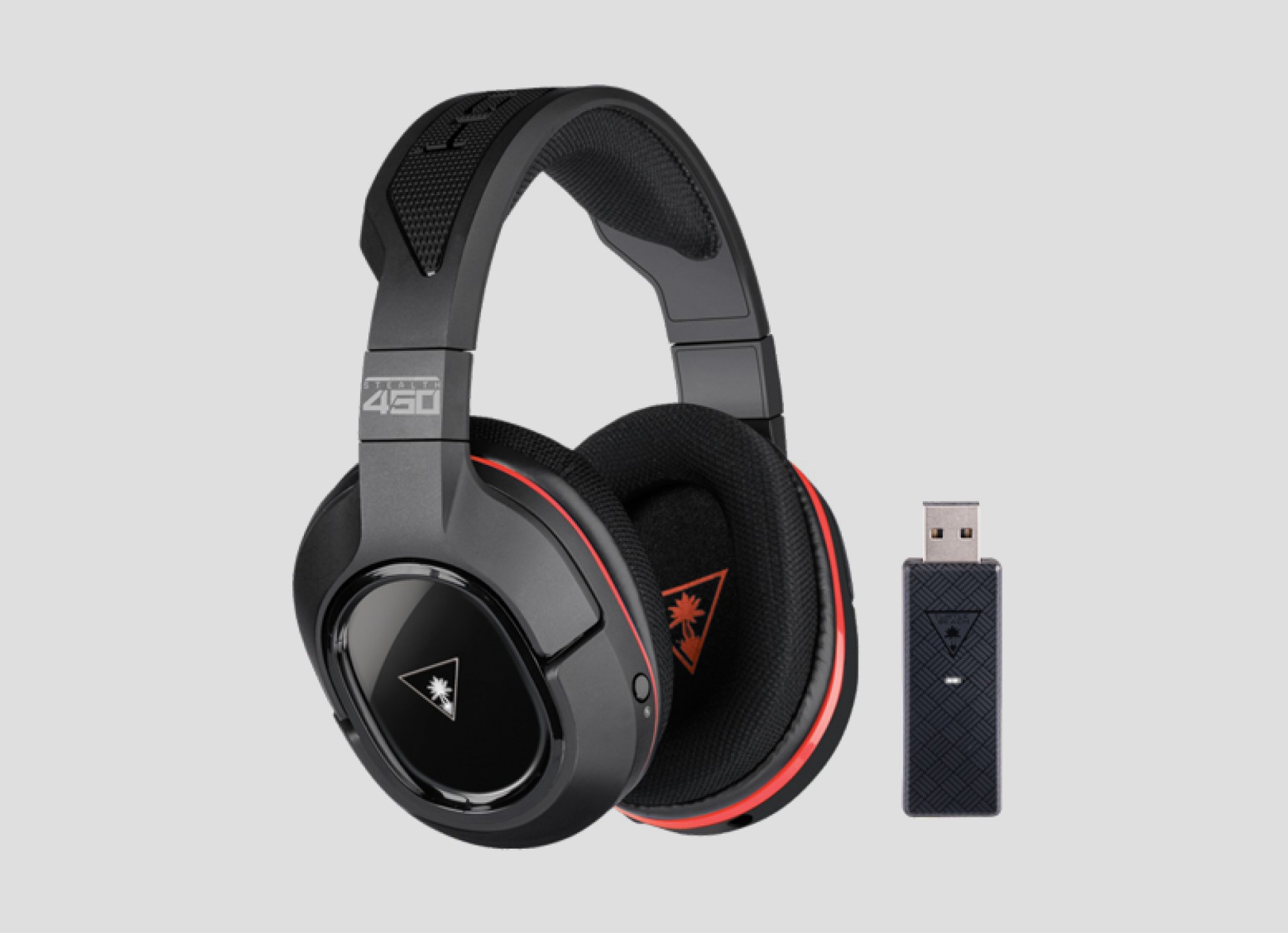 At First Feel
The 450s are super comfortable, more so than the PX24s, so again, long term playing doesn't cause any issues!
My favourite thing about this headset, is that on PC it is WIRELESS!! Love it. It works with PC via a USB Bluetooth device, and it's great to have that freedom of movement as well as not worrying about cables at all. It's also great that they have 15+ hours of use before the battery runs out.
For mobile (and console) it comes with a 3.5mm jack to plug into your devices. Obviously not wireless but it's not bluetooth so it's not possible.
I also like the rotation of the ear cups so they do fall naturally onto your ears without any issues.
Also. It talks to you…
Now I'm not saying that the headset told me to do things… Although it does speak to you to tell you lots of useful information. Such as: Charging, Fully Charged, Powering On, Powering Off, Shutdown Mode Enabled as well as the different 4 presets on PC spoken to you. It was a bit eery at first plus be aware that during mobile or console use it will say after a few minutes "Shutdown mode enabled, press the power button to prevent shutdown". Was a bit frantic the first time it told be that mid multiplayer on Rocket League…
Controls and Chat
The power button is on the right hand side and is very easy to use. Hold down for on, hold down for off. Simple.
There's a control for the standard mic monitoring system, so you can adjust the volume of how you hear yourself. However as usual, it would be nice to have control over the volume of the signal going to the console/other players.
The mic itself is great, and is really easy to position, and seems to sends through nice clear chat.
Considering this is marketed as a PC headset, I suppose I shouldn't really complain. However, the adjustment for levels of the game volume had to be done via the console if on PS4 or Xbox One as it only works on PC. Like I said probably shouldn't complain but still would be handy. The presets also only work on PC.
Super Human Hearing
Now I have my own views on "Super Human Hearing",  but you can read about that in my PX24 Review ;). 
DTS Headphone: X 7.1 Surround Sound
I tested the 7.1 in one of my favourite games Left 4 Dead 2, and I have to say, it's fantastic. Especially having fun with the different presets. It was my first time experiencing surround sound in Left for Dead, and it was clear from all angles. The sound moved perfectly, and the combo of the headset and Valve's 7.1 mixing was beautiful.
It's also really easy to set up. I was a bit dubious about using it (as an audio guy I've had all sorts of issues with changing playback devices etc in the past.), but it just plugged in and played after downloading the drivers from Turtle Beach's website. I would reiterate that it's best to download the drivers and restarting your computer, BEFORE plugging the USB pen in.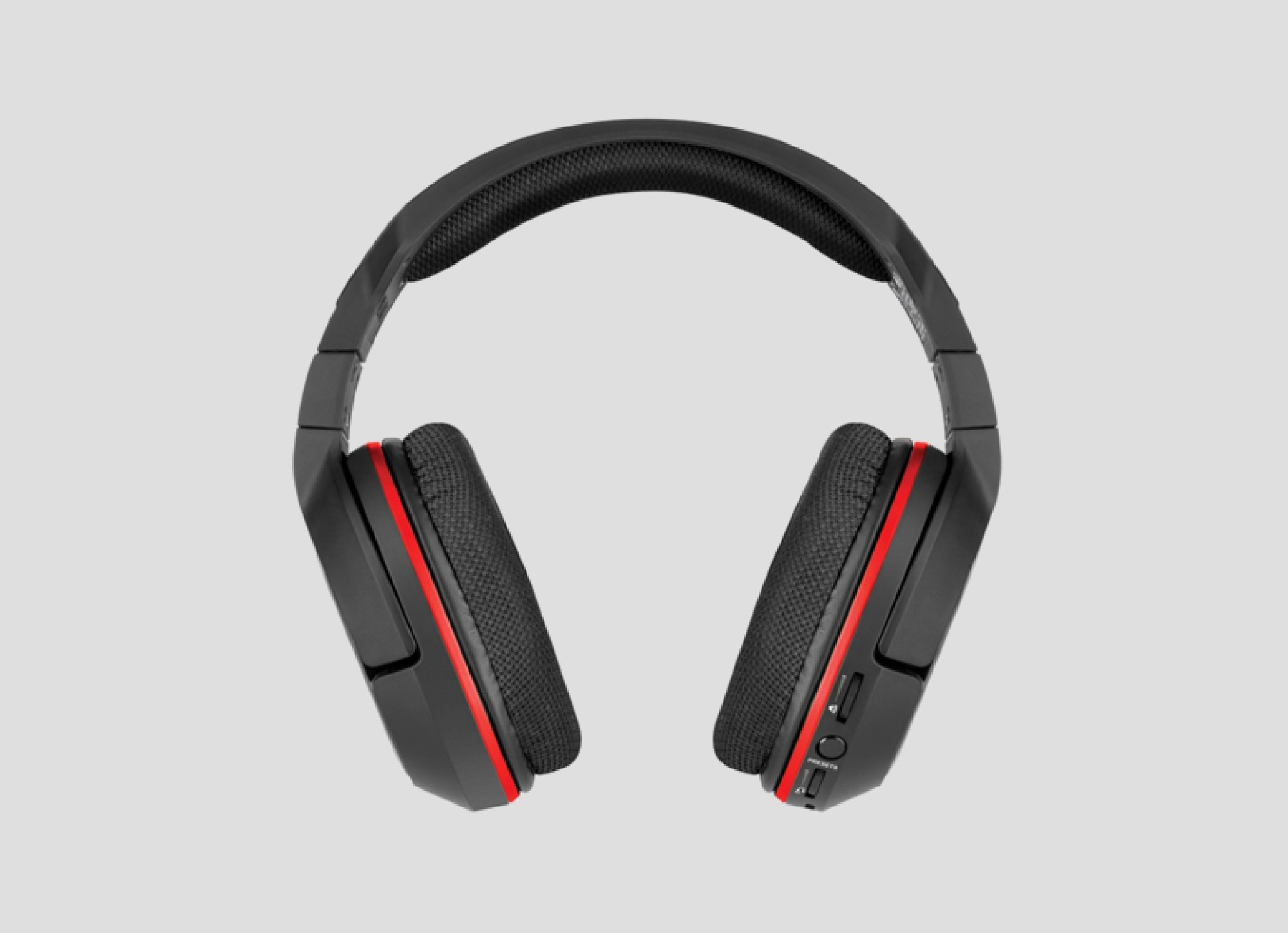 Outside of Games
I didn't just play games. Like I said I also used them for music, but I was also using them when watching shows on my player. I actually watched a lot of the X-Files series with them on! It really did open another world for me, and it was great having high quality stereo as opposed to TV audio.
Music again, sounded great, crystal clear mixes through the "Booming, high-performance 50mm Neodymium speakers". I got clicking every time the cable moved so I had to remain stationary with them, though I personally believe it's my crappy phone, so please let me know if anyone else had this issue.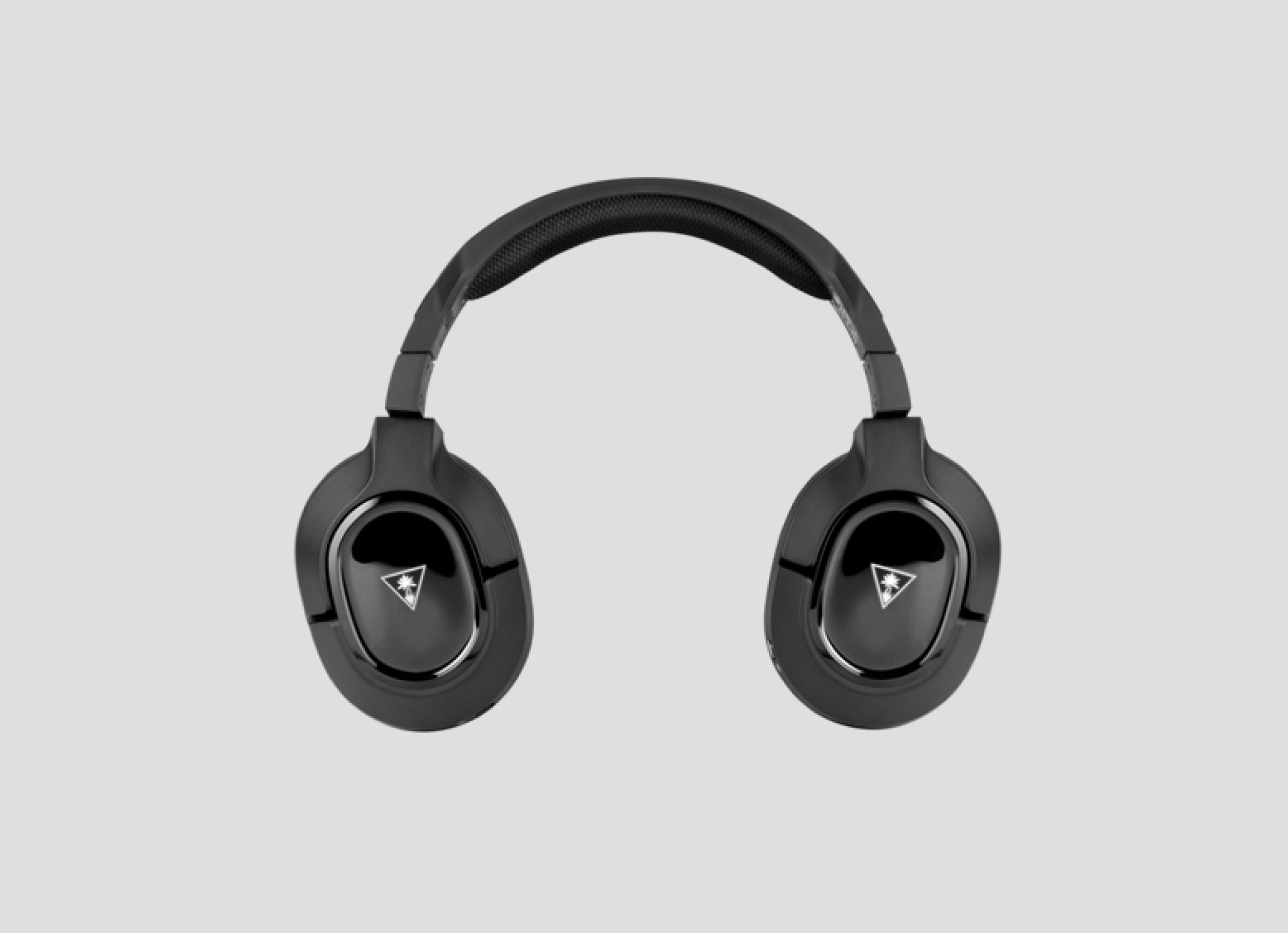 At £99.99,  the Stealth 450s are a absolute STEAL! If you want high quality surround at a price that is more than achievable. These are what you want.
I will definitely be continuing to use mine and I'd love to hear what you guys think of them.
For more info and the full specs see the following link:
http://www.turtlebeach.com/product-detail/pc-headsets/ear-force-stealth-450/798
Links
We hope you Sam's review check out others in our Reviews section :). Don't forget to sign up to our Monthly Newsletter to make sure you don't miss out on our reviews and interviews. 
The Sound Architect