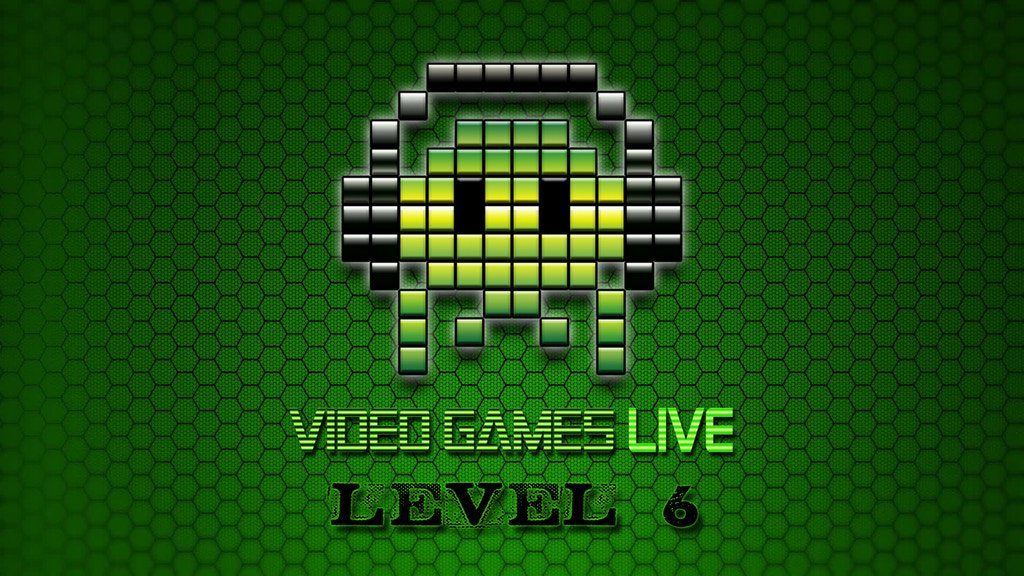 The 6th album of orchestral video game music from the award winning concert Video Games Live
The first Video Games Live: LEVEL 6 album & documentary Kickstarter project raised over $100,000 in just the first 2 days.  The project is currently just over $121,000 and 81% funded. Now they want your input to help decide what the final tracklist on the album will be.  Currently they have Undertale, "Gotta Catch 'Em All!" from Pokémon, "To Zanarkand" from Final Fantasy X, Earthbound/Mother, Metal Gear Solid, Destiny and Tomb Raider.
They will also be doing a live interactive stream with game composer & Video Games Live creator Tommy Tallarico directly on Kickstarter this Wednesday, February 28th at 10am Pacific / 1pm Eastern / 6pm UK.
Here is the 4 minute trailer for the project:
Check out some of the rewards such as a customized voice recording from the original Ash Ketchum voice actress Veronica Taylor and special signed copies of Pokémon vinyl by the Pokémon team, including original Pokémon TV show singer Jason Paige.
About Video Games Live
Video Games Live™ is an award winning immersive world touring concert event featuring music from the most popular video games of all time. Created, produced and hosted by world renowned game industry veteran Tommy Tallarico, top orchestras and choirs around the world perform along with exclusive synchronised video footage and music arrangements, synchronised lighting, well known internet solo performers, electronic percussion, live action and unique interactive segments to create a "one-of-a-kind" entertainment experience.
Incorporated in 2002, Video Games Live is the first and most successful video game touring concert in the world having performed over 450 shows in 42 countries on 5 continents including multiple sold out shows in venues such as the Bird's Nest National Olympic Stadium in Beijing, the Kennedy Center in Washington D.C., the Royal Festival Hall in London and Red Rocks in Colorado. Video Games Live has released 7 albums worldwide (all of which debuted in the Billboard Top 10) as well as an award winning full length feature DVD/Blu-Ray.
LINKS
Video Games Live Official website
Follow Video Games Live on Facebook and Twitter
To stay up to date on more audio news, sign up to our monthly newsletter to make sure you don't miss out of news as well as our reviews and interviews.
We are also running a Patreon campaign to help support our team and help us bring you more awesome content at even higher quality!