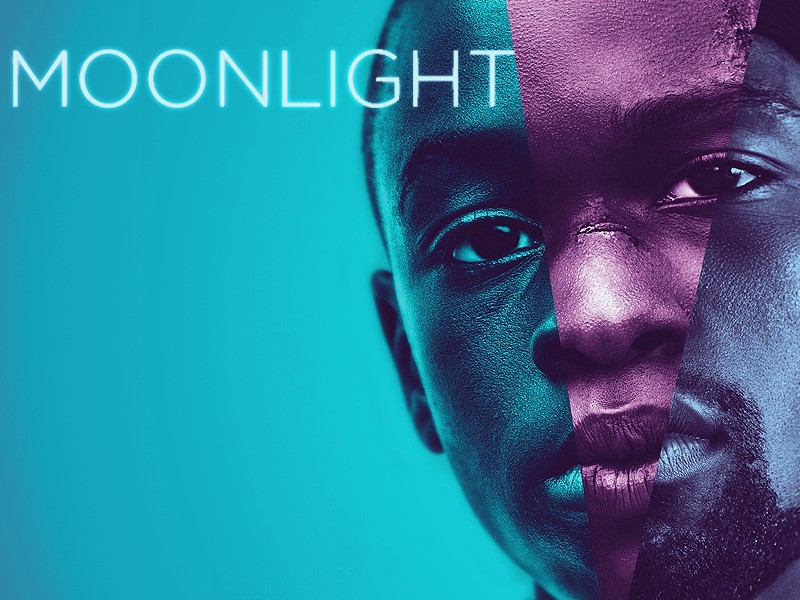 Article by Damien Walsh
Edited by Sam Hughes
Production Company: A24 & Plan B Entertainment
Director: Barry Jenkins
Composer: Nicholas Britell
A big warm welcome to Damien Walsh, who joins the team at The Sound Architect. Find out more about Damien and the team on our About page! Meanwhile, Damien tells us why he thinks the score to Moonlight is so engaging.
Moonlight chronicles three significant stages of a young black man's life, growing up in a rough neighbourhood in Miami. Chiron. The lead character, has to grapple with issues of poverty and drugs, as he tries to establish his own identity and accept his sexuality.
One of the most striking things about this film, aside from the beautiful and at times dizzying cinematography, was the extensive use of silence. There are a number of scenes where one might expect to hear music and there's none. There are also many gaps in the dialogue letting the scenes breathe naturally. Because of this, I felt a dramatic tension building from the very first scene.
Nicholas Britell's score begins around seven minutes into the film with "Little's Theme". In an interview with Vulture.com, Brittell describes how after seeing the film for the first time he wanted to create a "feeling of introspection" for the character Little, the nickname of the young, reticent, Chiron, whose actions speak more than his few words. Britell manages to convey this emotion beautifully with the piano and violin piece. The piano movement gives a sense of stability centering around a major to minor 4th progression, and when the violin plays extremely quietly ,with the sound of the bow almost eclipsing the note, we get Little's sense of vulnerability.
Britell's ideas for this score may seem somewhat different to what you might perceive at first listen. After reading the script initially, he states that he "got a great sense of emotion and poetry", but also wanted to add a sense of cohesion as the character grew. He drew on a style of southern hip-hop called "Chopped and Screwed" music. This music is created through manipulating samples of instruments, drums and melodies and pitching and warping them into something new and original. However, he applied this concept to classical music. On the track "Chiron's Theme Chopped & Screwed (Knock Down Stay Down)" he takes Little's theme and warps it down from D major to B major. A subtle but very clever way of mixing contrasting styles of music.
The ocean was another important feature of this film and in the piece "You Don't Even Know" Brittell again uses the Chopped & Screwed concept, plus some very creative reverbs, to warp acoustic instruments into a beautiful lush soundscape that encapsulates the seas movement and murky sound.
One final piece that really resonated with me, was "The Middle of The World", a pretty chaotic and reverb laden combination of soundscape and rapid violin arpeggios. This track is first heard in a baptismal swimming scene between the young Chiron and drug dealer/father figure, Juan, it captures and portrays the many emotions running through his head at the time perfectly.
/div>
It is rare that a composer gets the opportunity to speak the words that the actors don't say and pull it off so eloquently. I would encourage any composers or students of music for image to take some time to analyse this score as it is a masterclass in how thought and subtlety in a score can make a film truly great.
The Moonlight OST is available to listen to across the usual mediums and also features a number of song from artists such as Boris Gardiner, Goodie Mob and Barbara Lewis.
LINKS
Official
Twitter

Facebook
We hope you enjoyed Damien's review, check out others in our Reviews section. Don't forget to sign up to our Monthly Newsletter to make sure you don't miss out on our reviews and interviews.
We're also running a Patreon campaign to make sure we can keep bringing you regular, high quality content if you're feeling generous! Thanks for even sharing!
The Sound Architect