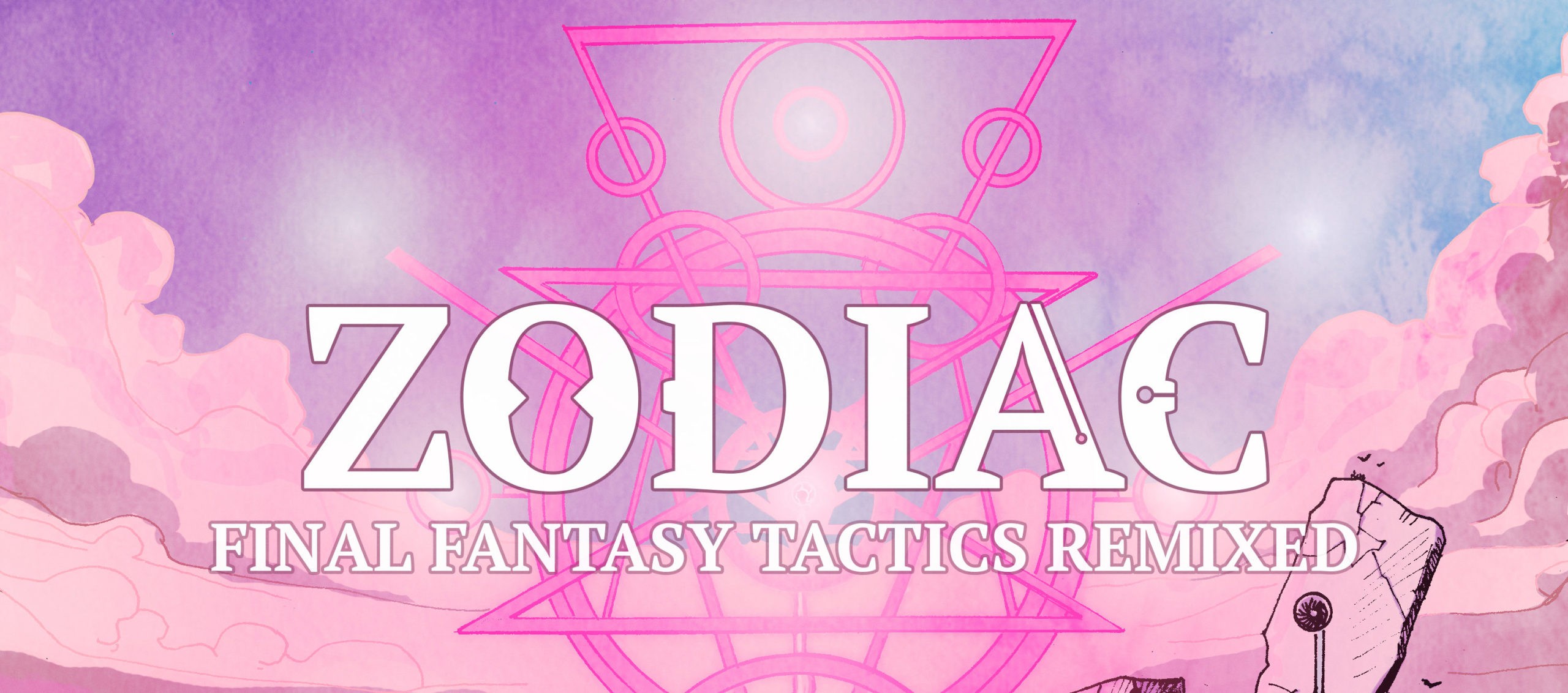 Materia Collective have released ZODIAC: Final Fantasy Tactics Remixed, a 63-track album spanning over four hours of music arranged from the iconic Final Fantasy Tactics soundtrack, and it is WONDERFUL!
One hundred artists from the game music community have come together to create this tribute to the powerful 1997 tactical RPG, with a soundtrack originally composed by Hitoshi Sakimoto and Masaharu Iwata, that first introduced the world of Ivalice to the Final Fantasy series.
This album is AWESOME! I've only had a chance to listen to a few tracks, but definitely check out Ovelia and Delita ("Ovelia's Theme"), embedded below:
Featuring artists such as John Robert Matz, Dale North, Doug Perry, Annie Rosen, Sean Schafianski, Laura Intravia, Jack Menhorn, Amanda Lepre and more, ZODIAC: Final Fantasy Tactics Remixed presents covers in obvious styles including orchestral and rock, but also treads into surprising territory with swinging jazz, dramatic opera, and insolent chicken choir.
"The Final Fantasy Tactics soundtrack was darker and more atmospheric than other Final Fantasy soundtracks," says project producer Stephen Robert Froeber.
"In some ways, that makes doing straight covers of the songs tricky, so it has been really amazing to hear the interpretations that arrangers have given each piece. Especially for the pieces where the original had an organic, open ended structure, it has been really cool to hear what arrangers have done."
Learn more about this album and Materia Collective, founded by Sebastian Wolff, here: www.materiacollective.com/music/zodiac-final-fantasy-tactics-remixed
I highly recommend you check this album out and their others too, their Final Fantasy 8 album was incredible. I've been a a fan of their work for a very long time and very much look forward to their next installment. If you are a video game music fan in anyway, there will be much to love about Materia Collective and their albums.
LINKS
ZODIAC: Final Fantasy Tactics Remixed
Official
Twitter
Facebook
Check out more recent topics in our NEWS section!