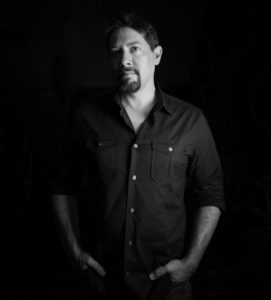 The Sound Architect™ speaks to brilliant composer, Cris Velasco. Cris is a multiple award-winning composer of epic orchestral, dark experimental and modern hybrid music scores for video games, film and television. After graduating from UCLA with a degree in Music Composition, Velasco pursued his passion to write music for visual media; his first major release was composing for Sony's blockbuster God of War.
A prolific and versatile composer, Velasco has become one of the most sought-after composers in interactive entertainment, scoring many major titles including Company of Heroes 2, Mass Effect 3, Borderlands 2, ZombiU, Warhammer 40,000: Space Marine, God of War 3, Tron: Evolution, Borderlands, God of War 2, Darksiders, Clive Barker's Jericho, and many more.
Cris Velasco lives in Los Angeles and is represented by Soundtrack Music Associates.
Read the full article here: Interview with Composer, Cris Velasco
Hope you enjoy!
The Sound Architect™