The Sound Architect was fortunate enough to catch up with John Broomhall and James Hannigan about the success of Game Music Connect 2013, and what to look forward to in the upcoming Game Music Connect 2014!
Here's what they had to say…
Firstly, thanks for speaking to us once again James and John, as always it's a pleasure to speak to you both.
How has your year been since Game Music Connect 2013?
John: Hi, Sam – thanks very much for having me. It's great to be back talking with you about the next Game Music Connect!  To answer your question – I've been blessed with a busy and productive year working on a handful of videogame music and sound productions, of various shapes and sizes – from a complete reboot of an entire soundtrack I wrote some years ago (Transport Tycoon), to one-off theme tunes for indie titles.  Now, of course, I'm looking forward to what I know will be one of the highlights of my year – standing on stage at the Purcell Room, welcoming everybody to this year's Game Music Connect – plus we'll be welcoming another stellar line-up of guest speakers.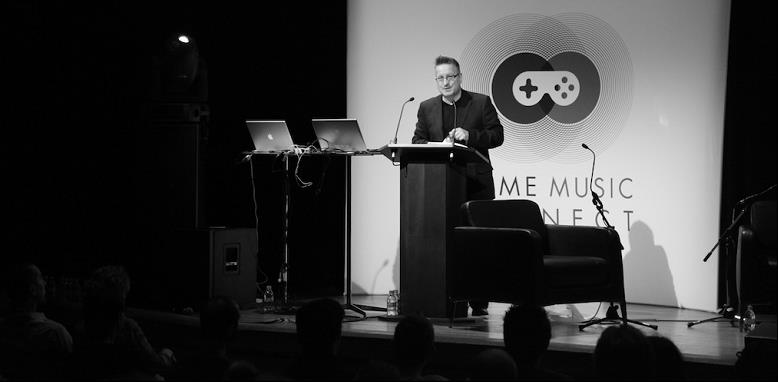 John Broomhall welcomes a packed house to the inaugural Game Music Connect
James: Matters relating to Game Music Connect are keeping me pretty busy right now, as there are a million things that need keeping in check in the lead up to an event of this kind!
In terms of composing, I have a long term project bubbling away behind the scenes, and recently took on a rather exciting fantasy-based indie title that should be seeing the light of day in a few months' time. I also wrapped up most of my work on the forthcoming MOBA, Transformers Universe recently. Aside from that, I've been very busy simply being a dad to my growing family this year.
How was the response after the first event? 
John: We're extremely grateful for the amazing support and appreciation Game Music Connect received.  What the feedback tells us is that delegates found it both informative and entertaining.  Even amidst some fairly serious subject matter, there was some great humor too.  We were really happy that people loved the venue and the informal networking, not just during and immediately afterwards, but also well on into the evening elsewhere.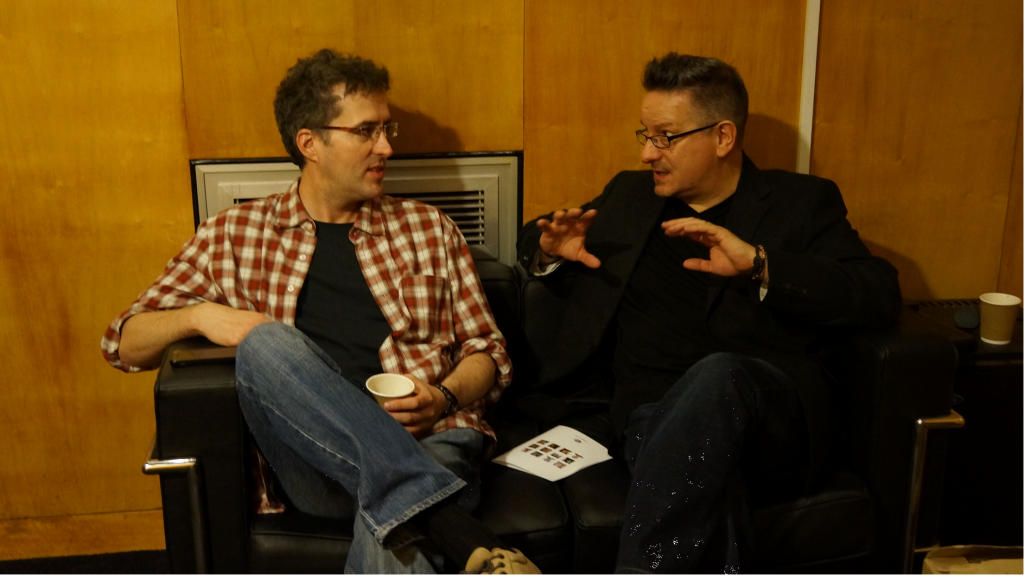 Game Music Connect co-founders James Hannigan and John Broomhall hanging out backstage
James: It was lovely and I was thrilled by how well-received the event was last year. Looking back now, it was quite an achievement bringing Game Music Connect into being and carving out a niche for it so quickly (we launched in late May last year…only three and a half months before the inaugural event took place) and I'm fairly proud of that. We're committed to making Game Music Connect 2014 even better this year, and as entertaining and informative as we can. I know John is also buzzing about the whole thing and was equally thrilled by the reception we had last year.
So you're excited about Game Music Connect 2014 – any particular reasons? What can we expect from Game Music Connect this year? 
John: Well, we still have lots of preparation to do but yeah – excited.  James and I were very impressed and even touched by the warm reception the inaugural event received and this instills confidence to keep moving things forward.  You can expect a knock-out guest list of brilliant game music composers, music execs and audio directors with vibrant sessions covering both new subject matter and also providing air time for stuff which was clearly popular last year but curtailed by time constraints.  I'm thinking particularly of the demonstrations of interactive music, more discussion of indie games, and generally more time for audience Q&A. 
Stephen Deutsch who opened for us last year is a hard act to follow, but I think we've got exactly the right man in the person of Steve Schnur, Worldwide Executive of Music and Music Marketing for Electronic Arts.  He's a brilliant speaker and passionate about videogames music – and an interesting character, in so far as he migrated to games from the music business, and it's safe to say he's had a major impact.  I'm really looking forward to hearing what he'll bring to Game Music Connect.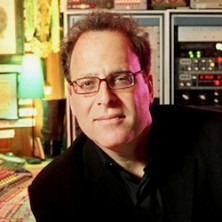 Steve Schnur, Worldwide Executive of Music and Music Marketing for Electronic Arts who will give the opening keynote address at this year's Game Music Connect
James: We took on board feedback given to us last year and we think long and hard about the spread of issues we look at during Game Music Connect. With a one-day event we're up against the clock, but this I find can actually create a useful sense of urgency and focus on the day itself.  It's remarkable the ground you can cover even in a short time within a carefully planned and structured session. John and I bounce ideas around until we arrive at what we feel are the most relevant issues and formula for each session, and then we get to the stage of inviting speakers to join us for each one. We take that very seriously as well and, like us, all of our speakers are very passionate about the work they do in games. Some have an almost infectious level of enthusiasm and are hugely inspirational speakers.
And you have some interesting new supporters and sponsors this year?
John: Yes we do. Firstly, I'm really happy to say Sony Playstation are supporting us again which we greatly appreciate, and we also have Cool Music and Audiokinetic sponsoring us, two A1 fantastic companies.
Classic FM is our signature media partner and will be running broadcast content specifically to coincide with Game Music Connect – as you can imagine, we're pretty stoked about that.

And finally, we're delighted and proud to say we are supported by the British Academy this year – BAFTA – and of course it's an absolute pleasure to be welcoming composer Garry Schyman to Game Music Connect who took home this year's coveted gong for original music. We'll be featuring him  in THE BAFTA INTERVIEW, focusing on his BAFTA-award winning score for Bioshock Infinite plus he'll be participating in a couple of other panel discussions.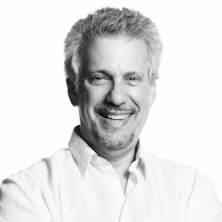 Garry Schyman (Photo by Heather Gildroy) BAFTA-award winning composer of Bioshock Infinite who'll be featured at this year's Game Music Connect
James: It's great having Sony back and to see Audiokinetic get behind us as well. On a personal note, I'm pleased that composer agency COOL Music are behind us this year as well, as I have a long-standing relationship with the team there. Darrell Alexander, who is speaking on behalf of COOL, I'm sure will have a lot of advice to dish out to aspiring composers – and, with COOL also being a session orchestra (COOL = Chamber Orchestra Of London) will undoubtedly have much to say about contracting and recording orchestras as well. I've had the pleasure of working with their orchestra a few times now, and the last time I think was for Cloudy With a Chance of Meatballs for Ubisoft which we recorded at Abbey Road a few years ago. They're pretty fantastic, and have been heard in scores ranging from Halo 4 and Downton Abbey through to films such as Harry Potter and the Order of the Phoenix.
Our media partnership with Classic FM is tremendously exciting, and there's some big news forthcoming on that front…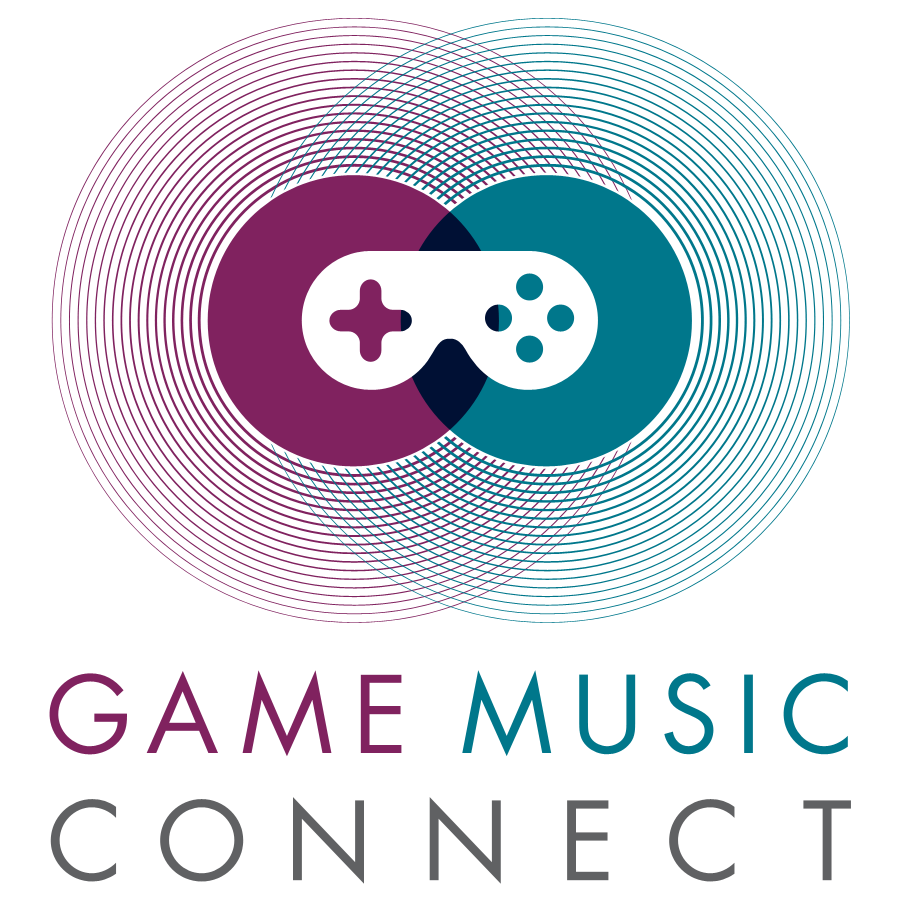 You can get all the latest released information about speakers, sessions, partners, sponsors etc at www.gamemusicconnect.com
We're definitely looking forward to going again this year, it's a fantastic event to attend!  
Stay up to date with all James, John and Game Music Connect at the following links:
Game Music Connect
Official: www.gamemusicconnect.com 
Twitter: @gameartconnect 
John Broomhall
Official: www.johnbroomhall.co.uk 
Twitter: @JohnBroomhall 
FB: JohnBroomhallMusic/Broomers Live 
James Hannigan
Official: www.jameshannigan.co.uk   
Twitter:  @James_hannigan
Interview by Sam Hughes
Uploaded 15/08/14