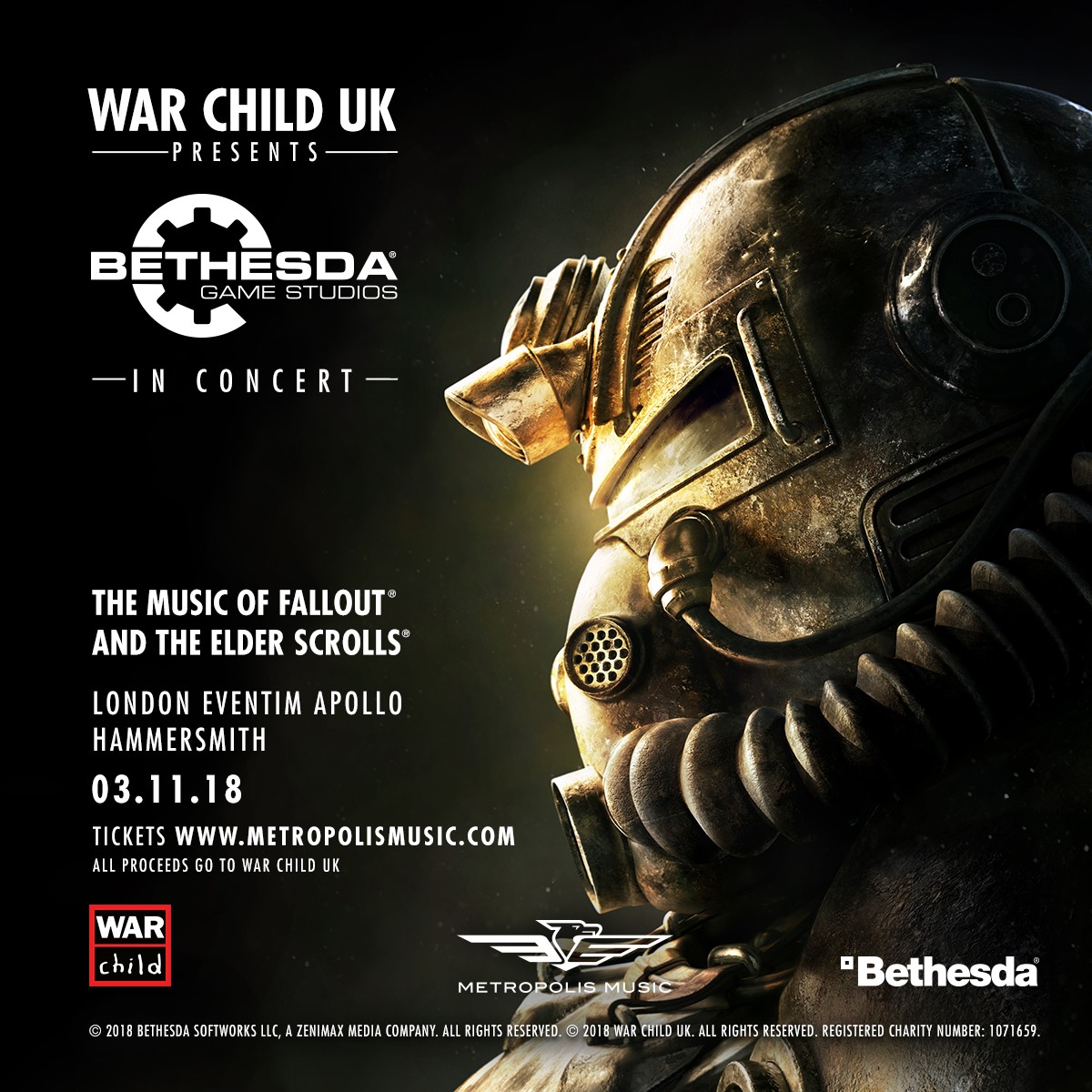 Charity organisation War Child UK, teams up with Bethesda to present a night of live music featuring work from Inon Zur and Jeremy Soule.
Forming part of War Child UK's Armistice in 2018 fundraising series of events, Bethesda Game Studios in Concert will be performed live by the Parralax Orchestra and Choir on 3rd November at the Hammersmith Apollo and will feature music from some of Bethesda's most popular titles, including Fallout 3, Fallout 4, The Elder Scrolls V: Skyrim and the forthcoming Fallout 76, and much more!
Tickets are now on sale and start at £45 with two additional VIP ticket options that include preferred seating, exclusive merchandise, a page from the Fallout 76 score signed by Inon Zur and a limited number of post-show Meet and Greet tickets with the composer himself who will be in attendance!
LINKS
To stay up to date on more audio news, sign up to our monthly newsletter to make sure you don't miss out of news as well as our reviews and interviews.
We are also running a Patreon campaign to help support our team and help us bring you more awesome content at even higher quality!