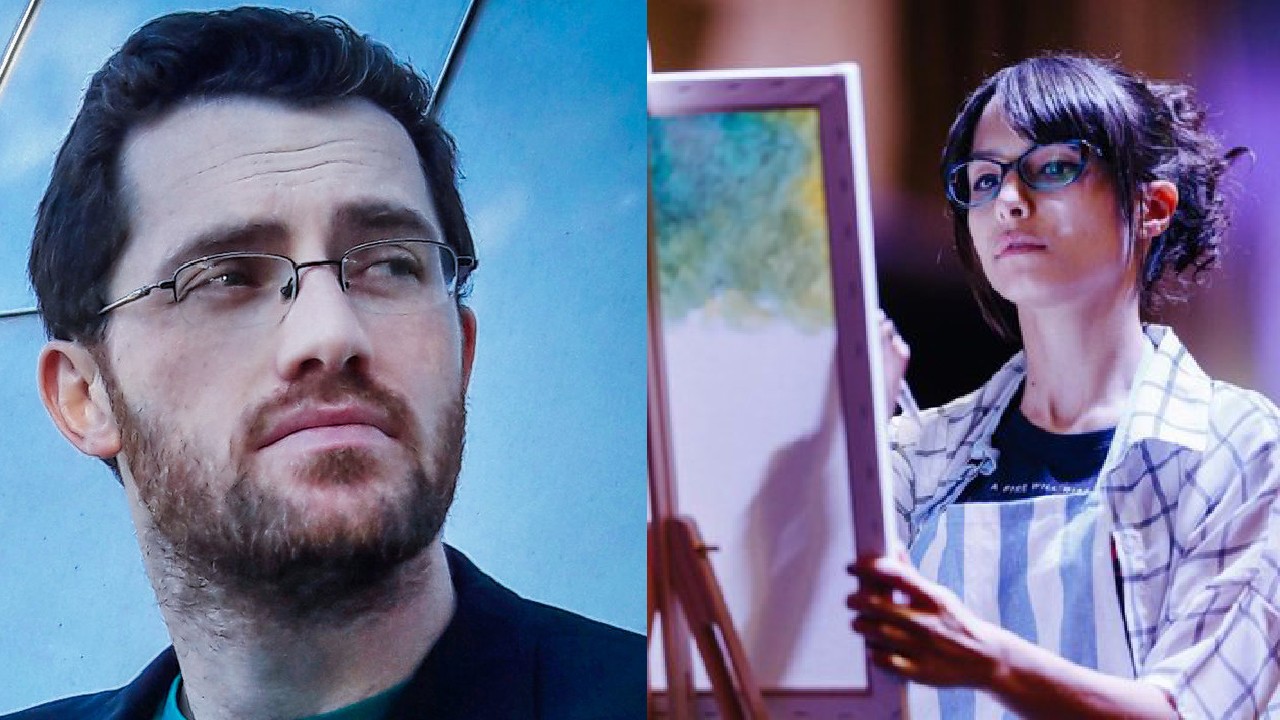 Article by Alyx Jones
BAFTA and The Royal Albert Hall teamed up to bring as an evening of live music, art and an in depth talk with Austin Wintory on his work process and career path. This event is a part of a series of talks held by BAFTA with world-class composers across film, games and television discussing their work on some of the industry's most celebrated scores. Hosting the discussion is the lovely Adele Cutting (Soundcuts), and later in the evening we were joined by the talented Costa Rican painter Angela Bermudez, to improvise with Austin on a piece of music and art.
An eager crowd welcomed Austin and Adele up on to the stage in the Elgar Room of the Royal Albert Hall, with Sir Elton John's red piano sitting open and ready for the second half of the show. Adele started by asking about Austin's experience of working with thatgamecompany. Austin talks a little about the culture in the office and that he was the only freelancer on the team, but that they often held meetings where team members would bring a book of poetry, or slides from a trip they had taken, just to inspire each other. He said he absorbed a lot from this at the time but never presented anything himself. While working with them on the game Journey over about 3 years, he also had to juggle other film projects with much shorter deadlines, often about 6 weeks from start to finish. Many freelancers are working on multiple projects at a time, despite the length of video game development, you can't survive on the one job for the whole time. Austin said he personally enjoyed this element of his work and found it creatively invigorating to shift gears, by doing a film in the morning and then a game after lunch. On Journey Austin reckoned he had logged at least 10,000 hours playtime, as there would be a new build pushed every night, so he would get up to his morning coffee and play the new build, while looking at a long spreadsheet of how music should be implemented etc. Game development, and indeed composing for video games is a highly iterative process, and Austin's work on Journey ranged from nailing a track on the first attempt to it taking 20 versions until he was happy. Because the team shared so much, so often, sometimes Austin would write the music and then a new build would appear, and he would re-write his piece to fit better, and sometime scenes would change dramatically to suit his new music, creating this wonderful cycle of influence and iteration. However Austin remarked that this process could last forever if Sony didn't step in and say "Right, we're releasing this game now!".
After Journey's success, Austin came to work on the Assassin's Creed franchise. He said Lydia Andrew (Audio Director) called his agent and they provided Austin with a run down of the main characters, and about how they were living without their father. This was something that Austin related to, having lost his own Father during the game's development. He pitched his ideas to them, and says that the theme that he originally pitched remained note-for-note until the end. Remarkably Austin didn't rewrite a single cue on the whole project. When approaching the game, as a title within a franchise, he recognised the sometimes over the top reactions in the music, to what was happening on screen, and wanted a "less is more" approach for this title. He described the Frye twins as young and slightly arrogant, killing for them was almost effortless and they were skilled in this at a young age. Communicating this in the music was important for him, using a more subtle underscore. In his creative process, buy accutane ireland he looks a lot at psycho analysing the characters, he says he's a big fan of science, evident in his new project "A Light in Chorus". Adele asked if Austin used the same team for orchestration, and Austin replied that he did, but when it comes to recording, publishers insist on buyout recordings, however the music union in Los Angeles doesn't allow buyouts, so he can't record in LA studios.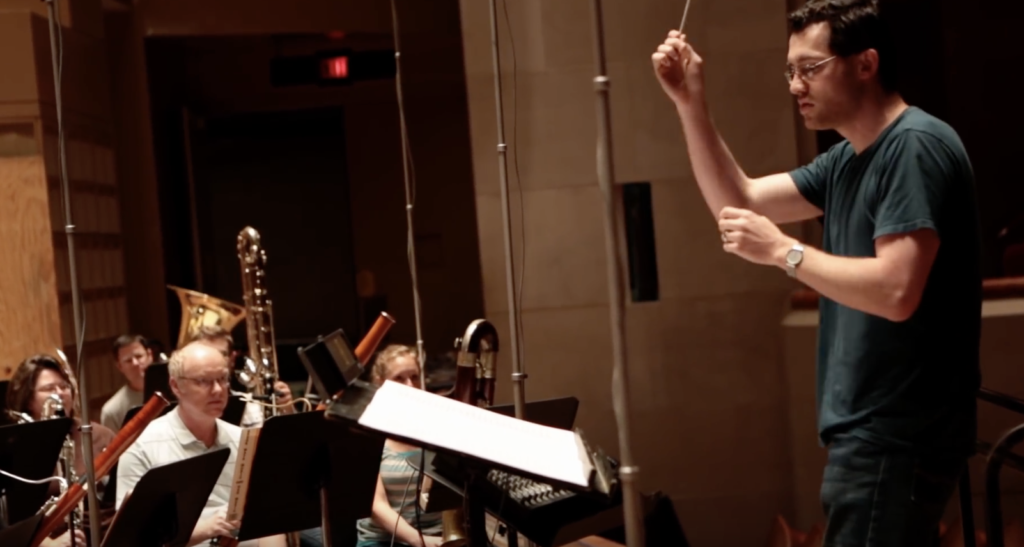 When it comes to the Banner Saga trilogy, Austin talks about how he was always aware the games would be a 3-part series, ever since the first meeting, and so he was able to plan his music accordingly and develop themes that evolve over the course of multiple titles. Austin often works with Kristin Naigus (Field of Reeds) and for Banner Saga 3 they developed new instrument textures by layering up a french horn, a recorder and a buzzy mouthpiece. Banner Saga is interesting because although it has a big orchestra, there are no string instruments present in the soundtrack, save for one solo violin, that was recorded separately.
After a short break Angela Bermudez stood waiting at a blank canvas in the corner of the stage, palette in hand as she waited to hear the first notes played. Austin began gently, the sound drifting out amongst the crowd. Angela selected her colours, blues, greens and some orange/brown and began to paint. It was so quiet in the Elgar Room that the wide soft bristles of her paintbrush made a gentle scratching sound as the paint was spread onto the canvas. The piano led, with notes and phrases taking shape as Angela painted. Occasionally the clinking of Angela's paintbrush as she rinsed it joined the piano and then returned to the sound of her painting. Slowly the piece took shape, as an aquamarine backdrop emerged. As Angela used some darker colours, Austin's playing became more sad and thoughtful, and when she created finer white lines, elegant sets of notes rose above the sustained chords.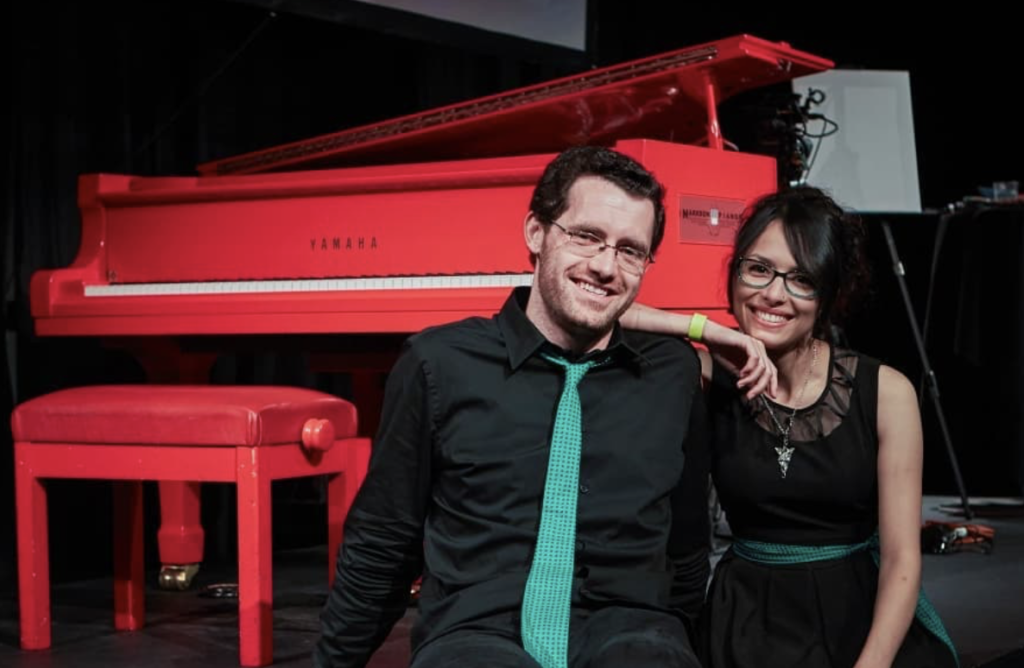 It was a really enjoyable performance, and a nice way to end the evening. There was a rather large queue of people keen to see Angela's artwork up close and meet Austin Wintory himself. It's really nice to see such a friendly and open community come together for nights like this. The lights slowly come up and hopefully each audience member feels inspired in some way to go forth and create!
LINKS
Official
Twitter
Facebook
We hope you enjoyed Alyx's review, check out others in our Reviews section. Don't forget to sign up to our Monthly Newsletter to make sure you don't miss out on our reviews and interviews.
We're also running a Patreon campaign to make sure we can keep bringing you regular, high quality content if you're feeling generous! Thanks for even sharing!
The Sound Architect