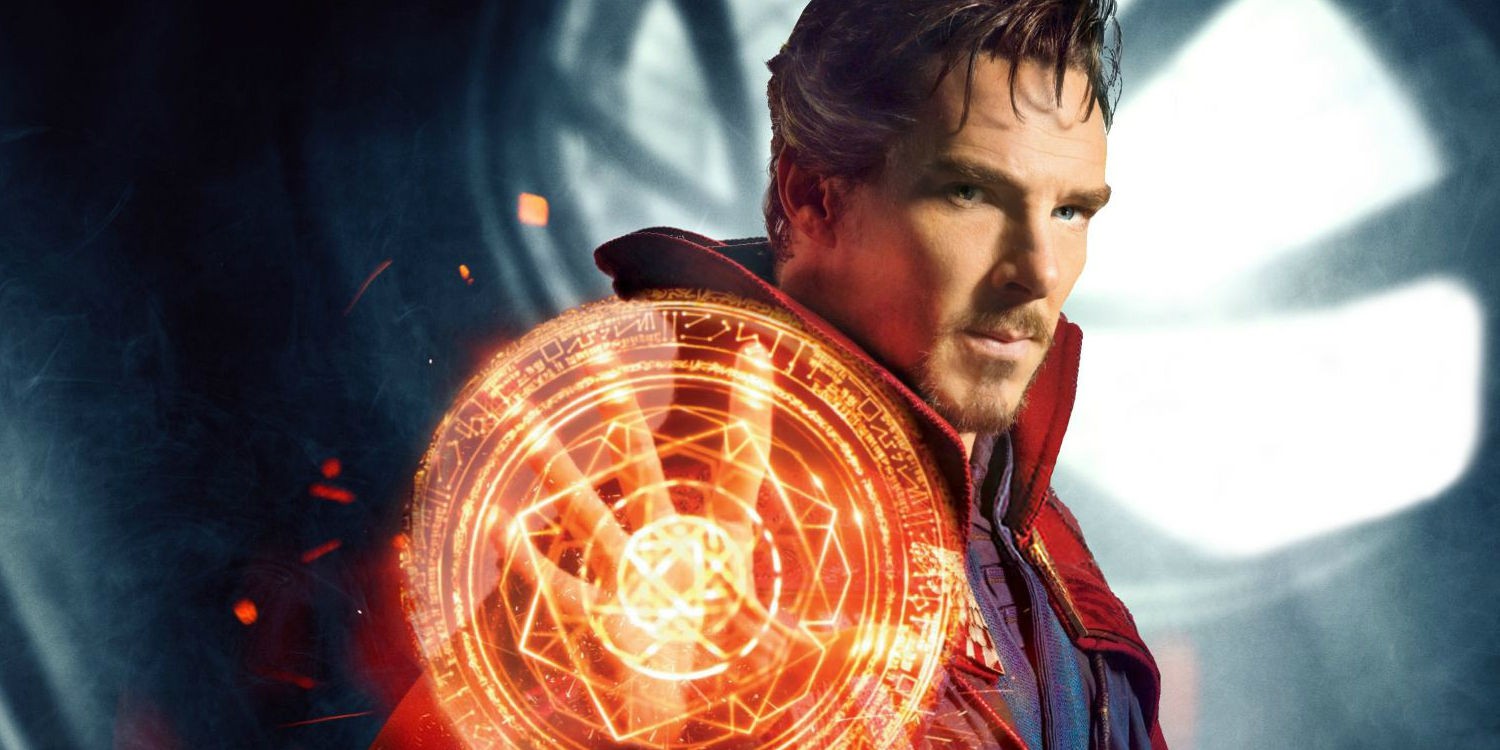 I've been a long-time fan of Benedict Cumberbatch's work. From Third Star to Hawking, Hamlet to Sherlock, The Imitation Game to Star Trek and now Marvel as Doctor Strange. Cumberbatch has dazzled me with every role he has taken on and now, as a lead superhero with his very own American accent, I was excited to see how Marvel's latest creation would fare. Needless to say, I was far from disappointed.
The first thing I have to say, and emphasise more than the bold type face can ever justify, is how completely and utterly stunning this movie looks. I simply have not yet seen a film with a more beautiful, intricate and well-executed aesthetic and I bow every hat I will ever own to the hundreds of effects artists who collaborated to achieve the standard that was reached for this film. I was privileged to experience this movie in both Dolby Vision and Dolby Atmos and I could not have asked for a better film to prove the eye-opening potential that Dolby technology holds.
Composition
Being such a unique concept, there were many different and equally appropriate ways that Doctor Strange could have been scored. To my delight, the renowned Michael Giacchino was tasked with the role. Whilst its genre parallels with some of his previous projects, such as Jurassic World and Star Trek, it contrasts with others like Up, The Incredibles and Inside Out. Off the back of him scoring the new Marvel Universe 2016 logo, I was eager to hear what he would craft for a Marvel feature film.
For Strange, Giacchino settled on a hybrid score that sways between minimalism and full-orchestration, Western and ethnic timbres, as well as orchestral and synthetic production. However, whilst I was intrigued by the experimentation, I rapidly had an experience akin to one I have with many Marvel films, and I yearned for a sense of thematic development throughout the score that did not seem to be there. Giacchino excelled at serving the film exactly how it needed to be served, but I felt the score was missing his personal touch. I left the cinema with a fleeting attachment to the soundtrack and an inability to hum a single melody in it, which is so far removed from every experience I have had with Michael's work.
Given this is not the first Marvel score to have done this, I am starting to wonder whether this is simply a coincidence amongst composers or an archetype set by the producers for the Marvel universe itself. It seems many Marvel scores are designed to function rather than thrive and given the diversity that exists conceptually between the Marvel films, much of the music fails to reach its full potential. That being said, I must emphasise that Michael has still perfectly supported the on-screen narrative, building and releasing tension and emotion in all of the right places. My most note-worthy pieces in the soundtrack include The Hands Dealt and The Master of the Mystic. Ultimately, Giacchino is a phenomenal composer with a strong musical identity, and I felt that flair was somewhat suppressed with Strange and it came out sounding like a Marvel score as opposed to a Giacchino one, but still an excellent score nonetheless.

Sound
It wouldn't be a Marvel film without epic fight scenes and with epic fight scenes come epic sound effects. The standard of sound for any Marvel film is naturally superb and so my favourite angle when review large budget audio is to focus on some of the more individual elements. Doctor Strange is riddled with moments for the audio to blossom, and blossom it did. The astral plane, the Dark Dimension, the Mirror Dimension, progressive and regressive time, magic and strange rituals and plenty of intense fight scenes, the concept is an audio designer's playground. The story itself is a constant switch between what we know exists, what we have not yet experienced and what we as humans can only theorise to be possible. Thus, the sound is free to jump between guiding our experience and fuelling our imagination.
The complexity of the film's visuals is perfectly supported by the depth and complexity of the audio. Even in some of the most skull-hammering crashes, there were crisp and delicate subtleties to be heard and admired. My favourite thing about Atmos is the fierce vibrancy that it gives to audio to ensure that every single aspect of the sound can be acknowledged. My only minor gripe was that the high-end of some of the sound effects was verging on grating in some places, but this was only for the occasional sharp crash or large impact. Overall, the mix was firmly balanced throughout. Some of my favourite moments were the way audio was treated for the Mirror Dimension and the sounds of energy summoned to craft shields and weapons. The impact hits of the these energised forces striking one another had a fragile and almost glass-like personality which I thought was a great show of how magic is a fragile but malevolent force.
Dialogue
Inevitably, the most attention-grabbing feature of the dialogue was Benedict Cumberbatch's American accent. Being so accustomed to his sultry British rumble, hearing his tone sporting American pronunciations was slightly disconcerting. Benedict's voice as a whole is born for the British accent, and so to hear  it suddenly spouting Americanised phrases felt almost unnatural at first. However, my focus on it soon abated and I credit his acting ability for maintaining such a strong consistency.
Speaking of consistency, the quality of the dialogue was exactly that. Whilst the Atmos setup enhances the audio, it also strips it down because the clarity it provides on the audio opens it up for scrutiny on the finest of details. Given the majority of the film's scenes had an immense depth to the audio, the mix never felt unbalanced and the dialogue always pierced through. It felt appropriate for the environment and aided the immersion that had me captive for almost the entire 2-hour run time. I particularly loved how dialogue was mixed for the various dimensions. As aforementioned, the Mirror Dimension sported some interesting reverbs and the way the dialogue from The Ancient One was conveyed when Stephen is first exposed to the multiverse was a nice touch, although it verged more on the sound of a narrator for a documentary as opposed to a omnipotent presence communicating across multiple dimensions. However, I did appreciate how The Ancient One's voice was processed on the whole. It seemed to have a vaguely more prominent position in the mix with a tad more reverb in most scenarios which, although subtle, was a great way to emphasise that she was representative of a superior power.
Conclusion
My only qualms about the film were mainly in flow of the plot. The film had a fast introduction and an anti-climactic finish; both of which I could accept if the middle felt thorough and well-explored. Instead, I found both Tilda Swinton's character The Ancient One and Mads Mikkelsen's character, Kaecilius, slightly under-developed. Both are two of my favourite actors and although they were not short on screen-time, their influence on the story felt under-valued. However, despite any mild criticisms, I was still hugely impressed by Doctor Strange. His character and story is probably my favourite in the Marvel Universe and the film's audio fought well to bring that story to life. Any shortfalls that I discovered only give room for future films to be made and, with a second film already insinuated, I'm certainly not complaining!
Links
Official
Twitter
Facebook
We hope you enjoyed Katie's review, check out others in our Reviews section. Don't forget to sign up to our Monthly Newsletter to make sure you don't miss out on our reviews and interviews.  We're also running a Patreon campaign to make sure we can keep bringing you regular, high quality content if you're feeling generous! Thanks for even sharing!
The Sound Architect