Review by Alyx Jones
Developer: Ivy Games
Composer/Sound Designer: Ben Prunty
Reviewed On: Mac (Steam)
Gravity Ghost is a beautiful indie game from Ivy Games, about a girl and her fox and their journey into the afterlife. It features some interesting game mechanics, the main one being the gravity force of the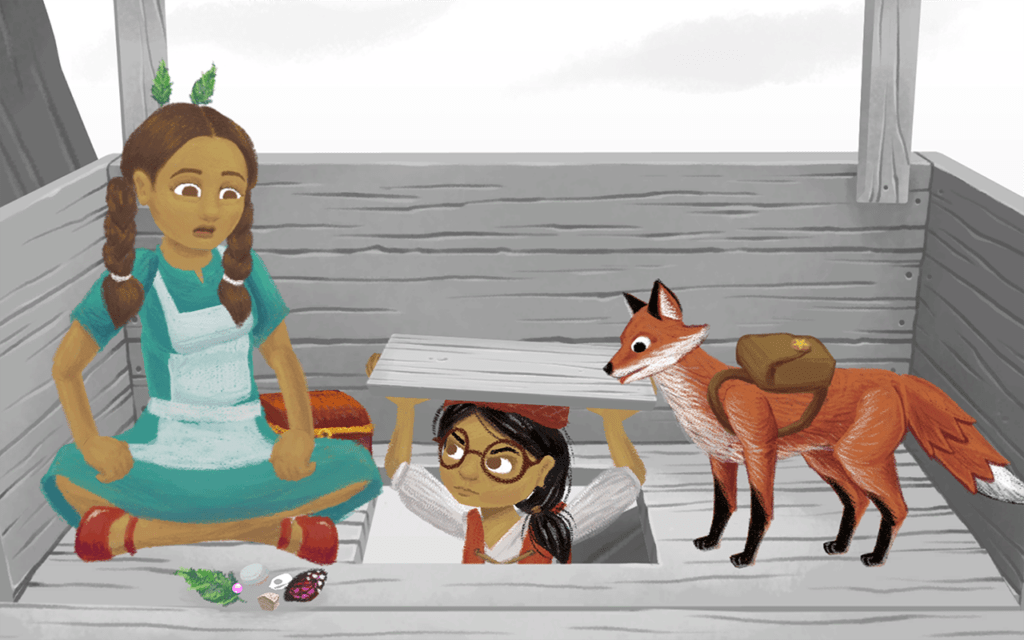 nearest/largest planet pulling you in. As the young girl in this fantasy, colourful land, depicting an element of the afterlife, you can float up and around in circles around these various planets and rocks, each with their own gravity force. This charming game is available on Steam for PC and Mac.
Composer Ben Prunty does a lovely job of reflecting the overall emotion of the game in his music. It's a very pretty soundtrack that ties in with the games visuals and narrative. Twinkly bells and synths point strongly towards this otherworldly place where flying and collecting stars are standard behaviour. Strings and energetic synth melodies send the player soaring through levels with lots of magical higher end flourishes in keeping with the wonder and mystery of the spacey landscapes. Prunty creates a relaxing, yet energetic at points ambience with his music but there is always the slight musical undercurrent alluding to the sadder events of the game and the connotations that come with the afterlife.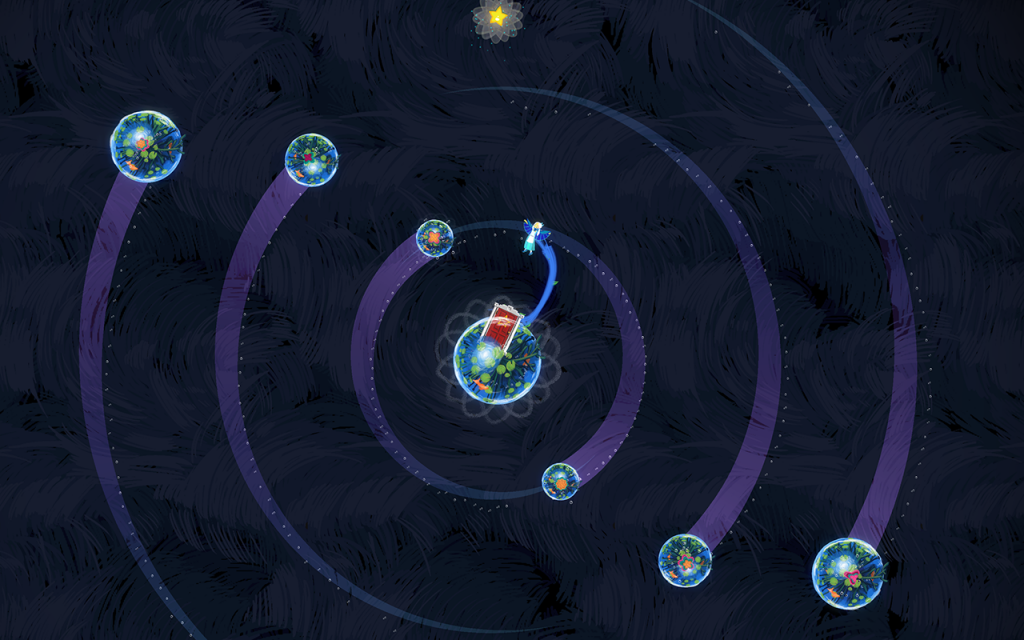 The sound design is very in keeping with the music and game aesthetics using higher end shine on alot of the sound effects, such as the picking up of objects and stars. The young girls gentle thuds when she lands on planets does ground you occasionally, before we drift off again into space. The sparkle and high end of the smashing glass bubbles resonate in your head and pulls you upwards, making you really feel as if you're flying high in the atmosphere.
Our young protagonist's voice projects innocence and care on her quest to save the lost animals' souls. Her voice is lovely and contrasts against other characters in the cut scenes such as the builder and her mother, who tend to have harsher, more gruff voices. The on-point voice acting really helps to tell the story and gives the hand drawn art style a soul.
Overall the only fault really is that the music can get a tad repetitive. The gravity mechanics can take a little time to adjust to, as it's a different and new way of controlling your character so being stuck with one track while learning this early on in the game can grate a little. However this is only a small criticism and although a little more variation would have been nice in places, the game as a whole works almost perfectly with all elements working smoothly together to create this odd, yet loveable game.
To see Gravity Ghost in action:
Official:
Twitter:
Facebook:
We hope you enjoyed the review check out others in our Reviews section :). Don't forget to sign up to our Monthly Newsletter to make sure you don't miss out on our reviews and interviews. 
The Sound Architect