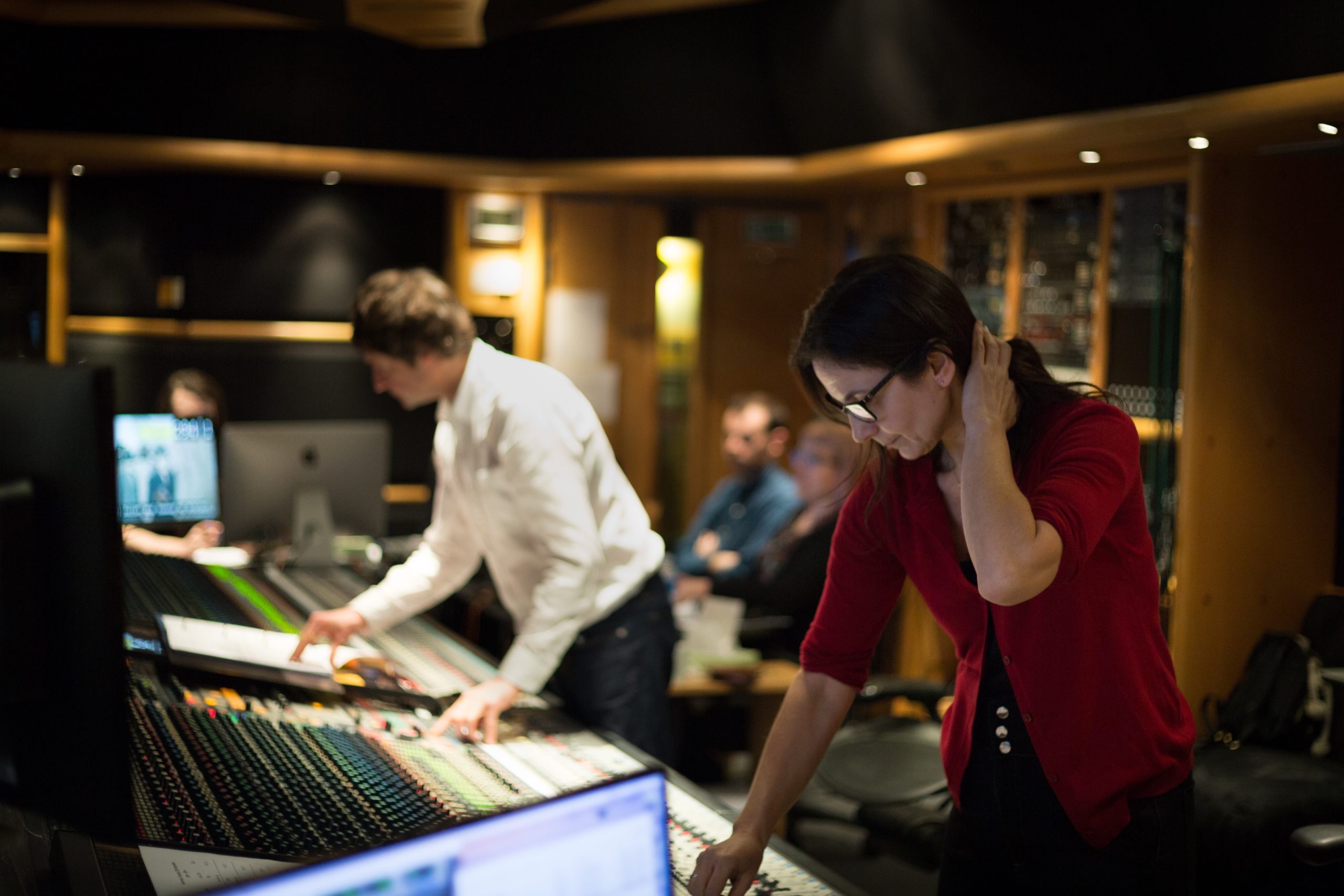 In this interview Sam Dudley chats with BAFTA Cymru Award-winning composer Alexandra Harwood about her journey into the world of film music, her classical roots, and more! Alex is a composer with an eclectic body of work whose credits include scoring Mike Newell's feature 'The Guernsey Literary and Potato Peel Pie Society', 'The Escape' directed by Dominic Savage and the feature documentary 'Growing Up Wild' for Disney/Netflix USA. She has a number of awards to her name including Best Music for 'Neck and Neck' from the British Animation Awards and also regularly writes music for the concert hall.

Thanks for joining us Alexandra! Let's start with a bit of recent news, last month you had the world premiere of The Guernsey Literary and Potato Peel Pie Society's orchestral suite, performed in Guernsey no less. How did it go?
Thanks so much for inviting me to chat with you! The concert that my orchestral suite was part of was such a wonderful event and the talent of the musicians was just amazing! I am so grateful that conductor and old friend, Pete Harrison, asked me to create the suite and give this world premiere.
I discovered that Guernsey treasure and nurture music and musical education in an extraordinary way which was really encouraging to experience.I never got a chance to go there when working on the film, so it was really lovely and quite emotional to be welcomed to the island and see where the book and story that the film was based on was set.
Reading up on your musical journey, it's clear that writing music has been a big part of your life since a very young age. Could you tell us a bit about when and why you decided to go down the film music route?
Having been composing since I was 4yrs old and then classically trained at the Royal College of Music and The Juilliard School, I chose to take some time off to have three children and raised them as a single parent. Several years ago, when they had reached early teenage years, I realized I was missing composing and that part of myself, but wanted to change direction to film. I don't think I'd been confident enough when I was younger, but considering I was obsessed with watching films all my life, it wasn't surprising that composing for film would eventually be my calling!
I'd known James Horner as an old family friend since I was 6yrs old, who always gave me such sound advice, but it was when I was invited to spend a couple of weeks at Hans Zimmer's Remote Control, through friend Klaus Badelt, and sat with Ramin Djawadi watching him work every day, that I realized I really wanted to pursue the craft. A friend encouraged me to put my name on the forum of the amazing online animation school; AnimationMentor.com and I offered to compose for their grad films. It resulted in my scoring ten films, which pushed me very quickly, to learn the software I compose for film with, Logic Pro, along with discovering the undeniable fact that I'd found my passion!
Besides feature film you've written for animations, documentaries, theatre and short films, as well as composing for classical commissions. Has this eclecticism been a conscience choice?
Well, I'm very open and keen to work on anything that seems interesting and exciting to me. And I love change and variety in life so the eclecticism has certainly suited me! I was the first ever composer to walk into the Juilliard Drama division, (when I was studying composition there for my first Masters degree), and ask if they'd like music for their theatre productions! I couldn't understand how that had not happened before, as it seemed an obvious and most wonderful gift to have in one school under one roof, for a composer! That, and the dance department. My involvement with writing underscore for theatre laid early ground work for writing for film, and my writing dance and ballet scores lead me to scoring for the Rambert Dance Company a few years ago. Studying film composition inevitably starts with scoring short films and to this date I have scored over 60, including the student films I scored at film school. The NFTS is a unique school that take fiction, documentary and animation directors, so as composers there, we were exposed to working across all mediums and those connections and experiences have lead on to so many wonderful collaborations.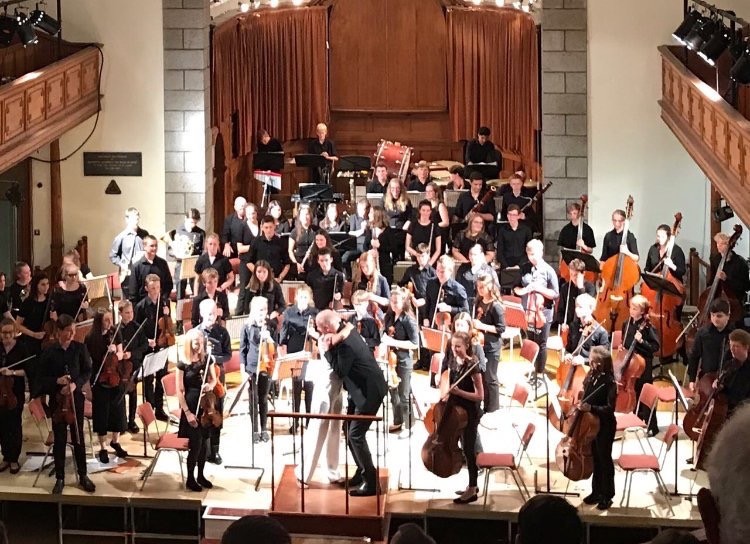 Talking of different mediums, would you consider working more with interactive based projects such as video games, VR or AR?
Ok – I had to look up AR, haha! Which will explain a fair amount! Between them, my sons play World of Warcraft and Fortnite, avidly, so I am very familiar with every single detail of those particular games! When we were growing up my dad bought us the first version of the tennis game Pong which we had linked to our TV, and that's the extent of my game playing, except I confess I enjoyed playing Quidditch with the kids on the early Harry Potter games, which of course I was useless at and got beaten every time, so I soon gave up! I.e. my relationship with games is ambivalent, and therefore have never pursued scoring them…however, having said that, I'd always be interested in scoring a game, depending on the world it was creating, as I can see it's a massive platform for music and it's a world that continues to grow and forever morph. AR and VR both intrigue me more. If a VR world like the Oasis in Ready Player One came into existence, (completely loved both the book and the movie!) I'd beg to score that! And there's an exciting project simmering that might exactly involve me in this area, so watch this space…
As mentioned earlier you also get commissions to write classical works. What are the kind of differences you've encountered between composing for visual mediums like film, and composing for more traditional settings like the concert hall? Are there noticeable differences in your writing process for example?
As I started out as a classical composer an long before computers existed, my process only ever involved manuscript paper, pencil and piano. In my studio I have a beautiful Steinway grand, which I bought in the New York Steinway after I graduated from the Juilliard School. Steinway's grandsons, both in their 80s at the time, who owned the NY branch, signed the inside of the piano for me! It is my most treasured possession. Opposite my piano, I have my studio set up with midi full size keyboard, studio desk, screens and speakers.
For my classical works I still have to work in the way I always did, as there is something so inbuilt in me from writing that way for so many years, that it would feel wrong not to. I also feel with programs like Sibelius, which I still use for editing purposes (once the piece is written), can lead to lazy writing! Copy and paste is a very dangerous feature and I urge younger composers to keep clear of writing in any program when they are starting.
When I was a Fellow at Tanglewood Music Festival, I wrote an 86 piece orchestral score by hand and copied out every single orchestral part. What I learned from that handwritten process was invaluable!As time frames for concert works are often very different to the pressured deadlines of film music, I think one can afford to take the time to write away from the computer.
It's funny to me as I consciously turned my back on my classical writing, to concentrate my energies towards starting a new career in film, and yet it was composing for film that lead to a new wave of classical commissions, including the Rambert Ballet I wrote for the choreographer and dancer Miguel Altunaga and my recent iMusicanti commissions for their 2017/18 concert series at St John's, Smiths Square. I felt like it was life tapping me on the shoulder making sure I did not forget my roots!
I find it more daunting to write a concert piece now, purely for the blank page syndrome! With film, there's an inbuilt structure to bounce off, characters' emotions and story to support and purchase generic viagra mastercard the gift of collaboration with the filmmakers. Being a composer is often being alone in a room writing, so I cherish the relationships that composing for film brings with it. Classical composing is a far more isolating process and yet it does help me hone my craft.
Earlier this year it was announced that Pinar Toprak would be composing music for Captain Marvel, making her one of the first women to score a major superhero film. As a member of the Alliance for Women Film Composers, what do you make of the current climate for female composers in terms of opportunity and visibility?
I think it's fantastic that Pinar has won this opportunity and her, along with Germaine Franco scoring Coco, Mica Levi scoring Under Her Skin and Jackie, there is a definitely change in the air! It's a new and positive wave, but it's still a very small percentage (1% according to articles I've read) of female composers scoring major Hollywood films. For all those women who are getting these opportunities, the visibility is another matter and an enigma to me. The end goal, for me at least, is that female composers are chosen on merit, not based on tokenism or to fill a quota. I want the day where the statistics say 50/50 and labels disappear!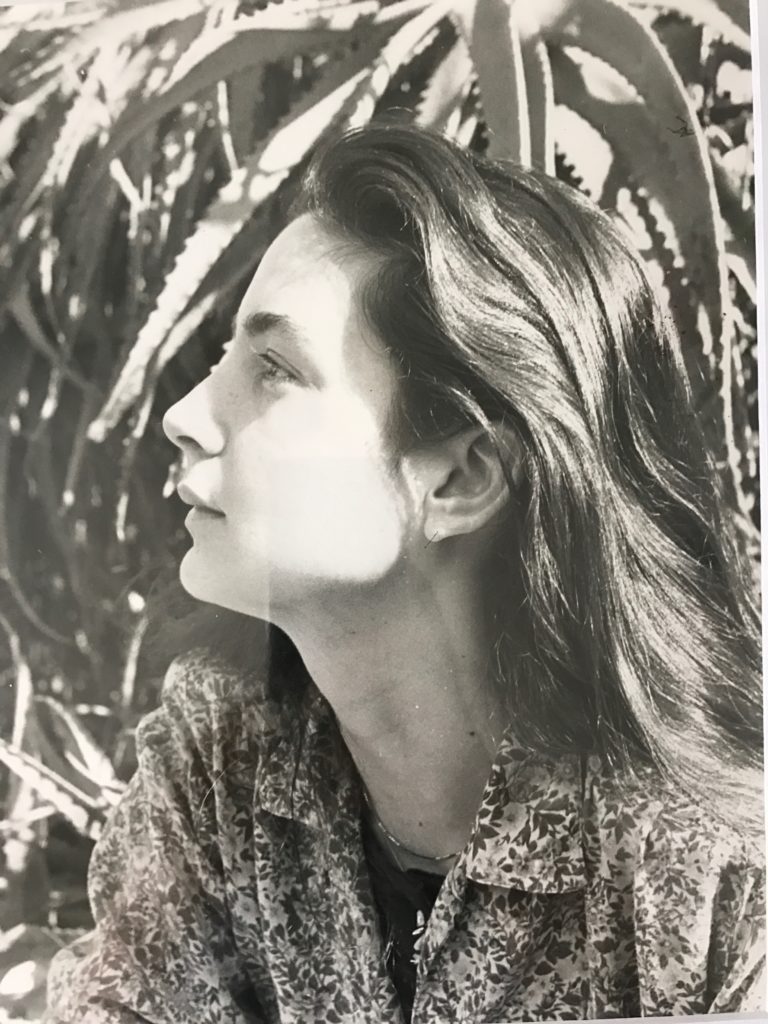 Looking ahead now, are there any future plans to have The Guernsey Literary and Potato Peel Pie Society orchestral suite performed again?
Yes! The conductor Pete Harrison is planning to perform it again this and next year (dates and venues tbc) and I received a lovely email from conductor Angel Velez, who is based in LA and will conduct the suite next April 2019, with the Puerto Rico Symphony orchestra. All very exciting!
And any projects in the pipeline you can tell us about?
I am presently finishing a classical commission for Double Bass and Piano, to be performed this autumn by the wonderful musician, Valentina Scheldhofen Ciardelli. Following this, I am about to start scoring a feature Documentary for the Danish film maker, Michael Graversen, who I met at film school and have scored several films for since, including the award winning No Man's Land and Dreaming of Denmark, that investigate what happens to the unaccompanied minor refugees who disappear in Europe. His next film is exploring his experience and what happened to the people he shared his entire childhood with in hospital, growing up with cancer, which thankfully he is now fully recovered from. He makes very sensitive and extraordinary films, so I feel very privileged to be able to work with him on this. In the meantime I am being considered for a couple of features that I will cross my fingers and toes for!
To wrap up, if you could hang out with anyone, alive or dead, who would it be?
My Mum! I miss her every day.
And can I hang with Tom Hanks, his wife Rita Wilson, Steven Spielberg, John Williams, Ron Howard and his family, Ellen DeGeneres, Steve Martin and Stevie Wonder too? And….
The Guernsey Literary and Potato Peel Pie Society is currently on Netflix US and the soundtrack is also out now on Decca Classics. Check the links below!

LINKS
Alexandra Harwood
Buy Soundtracks
We hope you enjoyed this interview, check out others in our Interviews section. Don't forget to sign up to our Monthly Newsletter to make sure you don't miss out on our reviews and interviews. We also love to deliver as much content as we can but as a team of volunteers, we have a Patreon running to help us continue to deliver, see the links below!