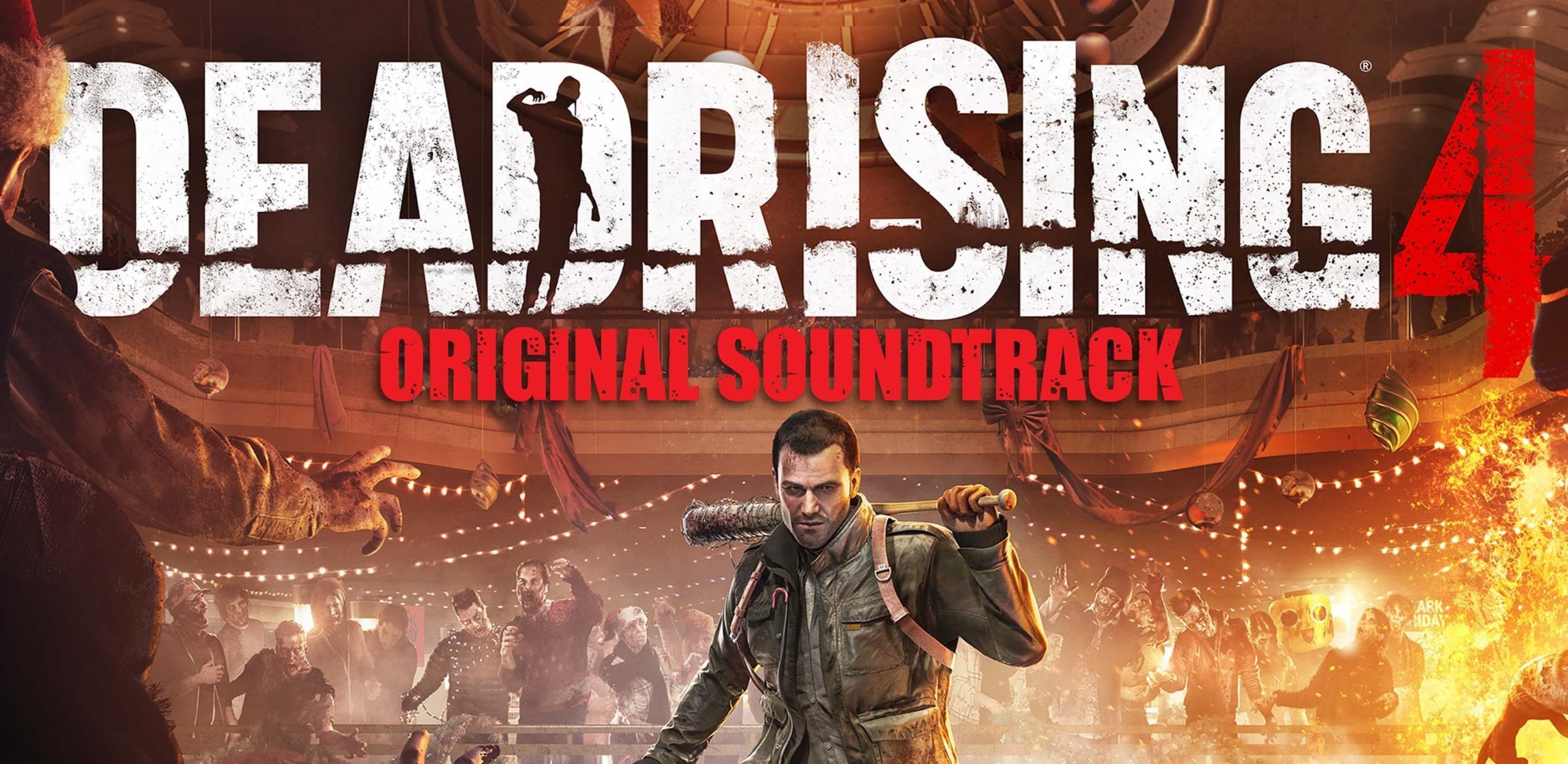 We speak to composer, Oleksa Lozowchuk about his career so far, his recent work on Dead Rising 4 and more! Oleksa is a Canadian Academy nominee and an award-winning music composer, producer and multi-instrumentalist whose work spans many genres in both film, TV, video games, dance as well as the concert stage.  He's worked with world class orchestras and choirs, produced films and collaborated with multiple award winning artists on various soundtracks.
The recording of Lozowchuk's work, Bright Sadness, gained international attention with the American Record Guide calling it "…a disarming charmer."
Read the full interview below:
Before we talk about your work on the recent release 'Dead Rising 4', would you mind telling us a how you first got into composing music?
I started classical violin around the age of 3, and from an early age, taught myself to play piano.  I fell in love, and started improvising and playing for hours…the process continued as I picked up more instruments, and eventually I went on to produce albums for other artists. I wanted to expand my creative outlet, so I went on to complete a BFA in Film and an MFA in Cinema.  Then, as I made my own films, I scored them, and I scored other people's films.  Eventually, I expanded into writing more serious works for soloists, chamber groups, orchestras, and choirs, with works like 'Bright Sadness'.  The only formal training I've had in composition was three months I spent in Portugal studying with British composer Ivan Moody…the rest was self-taught by ear.
Most composers talk about their first 'big break' that signalled a real turning point in their career, what would you say was yours?
I was in Vancouver for a premiere of mine with the Vancouver Symphony, and a high school friend asked me to do an interview for the Audio Lead role at Blue Castle Games, a start-up he was a part of.  I did it, got offered the job, moved my family from Montreal to Vancouver, and got knee deep into audio for games…Coming from film and tv, I had no reference for game development, I was just thrilled to explore this unknown world that was on the cutting edge of computer tech. I was thrown into the fire, I had to quickly improvise and learn how to sift through game code, design speech systems, surround crowd systems, and record and implement anything to do with baseball games.  I put in 5 solid years before any 'big break' came, working on 2K's The Bigs arcade baseball series, MLB Manager and MLB 2K8 before doing any serious music work.
My 'big break' came when Capcom hired Blue Castle to produce Dead Rising 2.  Not many people at BCG knew that I had a separate career in music.  So when I heard Inafunesan and his creative team were coming to Vancouver to see the latest design for the game, I stepped up and wrote an initial suite of main themes and music for DR2.  They loved it so much, they just said, 'keep doing what you're doing'.  And from then on, I took over music direction at BCG, which eventually became Capcom Vancouver.
What's the biggest challenge you've had to face in your professional career so far?
A couple of things come to mind…
Firstly, balance. We have three kids, and in the first 5 years, the pressures and endless hours of game development were difficult on my family…so I had to learn how to accomplish more with less time…I couldn't waste time on endless experimentation.  I had to intensely focus both musically and relationally, with multiple teams in a multi-game dev environment.  In short, I had to learn how to say more with less.
Secondly, communication. Early on, I'd get frustrated by how slow the dev process could be.  Eventually, I learned how to stay positive while pushing forward. Dev teams are organisms that morph, they ebb and flow, and each has its own pacing, its own methods and its own DNA.  Your best shot at success is to focus on what is working, to leverage the expertise of your team, and harness whatever momentum you can generate together.
More recently, on Dead Rising 4, my daunting challenge was how to fill the world with tons of Christmas and Americana music (i.e. bring post-Black Friday Willamette, Colorado to life), without any NEMLA (non-exclusive music license agreement).  My 'minutes of music needed' to budget ratio, was in the red…so I had to improvise…I came up with a musical vision, and a suite of themes, that could inspire artists to come on board.  Then I delved into my personal network, and started aligning everything to make it happen.  I assembled a team I could trust of additional music composers, talented artists/musicians, solid orchestrators, music contractors, editors, mixers, and mastering engineers to help bring the soundtrack to life.
For the Christmas material, I found half a dozen secular public domain Christmas songs that we could re-arrange (Jingle Bells, Deck the Halls, etc.), as well as other Classic Christmas, Golden Era or American Folk sounding songs pre 1923. I also worked with Robert Elhai, a legendary Hollywood orchestrator, to come up with many arrangements for a variety of musician combos, so that we could focus on capturing special musical moments, live off the floor.  During the recordings, if something was working, we'd just improvise and extend the material we were capturing.  I also recorded as many instruments myself as I could, and then partnered with other artists from around the world (India, Nashville, LA, Vancouver).  We even recorded in the Tbilisi, Georgia, so we could afford the time to both improvise and record scored material for jazz trios, quartets, big bands, string quartets and orchestras.  I made sure everyone was having fun.  We improvised, we trimmed off fat, and we focused on creating music that was unique and memorable.
Has there a particular moment in your career that you're particularly proud of? Perhaps a favourite project that you've worked on?
I'm blessed because each project allows me to meet and create with such interesting artists.  One of the recent memorable moments, was scoring Legendary's Dead Rising: Watchtower for director Zach Lipovsky.  Zach's a real genius, and we developed a great working relationship, which continues to this day.  On DRWT, we had the chance to bring a different musical dimension to the world of Dead Rising.  Zach asked me to imbue the score with John William's type melodic themes but within a modern framework.  This was very gratifying, since it's rare to be given the chance to score strong melodic and thematic material nowadays.  Also, even though the Dead Rising canvas of zombies, survival and horror was still present, it came to life differently on screen with great actors like Virginia Madsen.  Some scenes in the film allowed for greater exploration of character depth and more emotional performances than the game format.  This made scoring DRWT very enjoyable, as even subtle cues or gestures from the actor's eyes could telegraph hidden layers of emotion.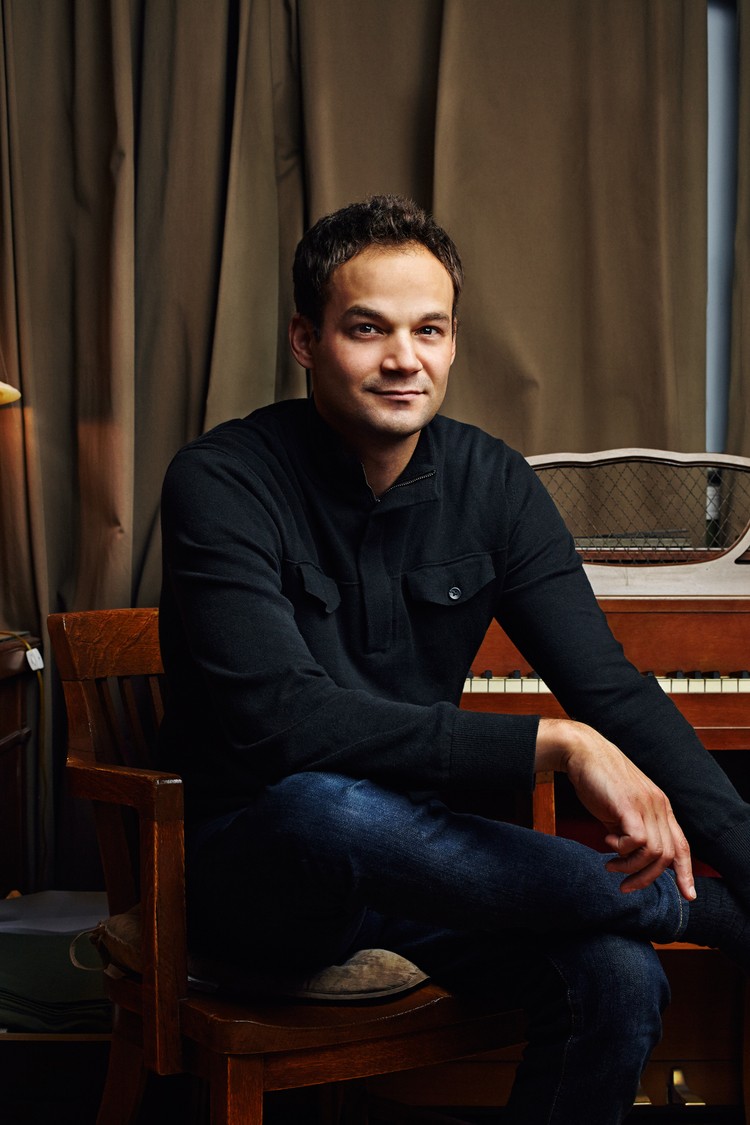 We as we said, you were the composer and soundtrack producer for Capcom's 'Dead Rising 4'. Would you be able to tell us about your influences and creative choices for this installment in the series?
DR2 was Nu metal meets vibrant Vegas.  DR3 was dirty electro meets the 80s…DR4 we went with atonal zombie action meets Classic Christmas in the Midwest.
For the zombie threat music, the newer zombies introduced (fresh infected and evos) required more gravitas and a clear sense of urgency because of their speed and overwhelming threat.  So stylistically, we drew inspiration from Penderecki (Threnody of Victims of Hiroshima, etc.), any crazy Shostakovich, music from the Shining, and many other psychological/ horror thrillers, which explored different ways to conjure tension through performance or manipulation. We created a palette from our horror recording sessions, which were a mixture of extended techniques, gestural improvisations, dissonant clusters and tone rows that put you on edge.  Then we wrote cues with that palette, so there was a common thread throughout.  We chopped the material up and put it into Maestro, our in-house interactive music system, found what worked, and then went back to record final versions of our cues, along with other stingers/textures that we needed to round out the game experience.
Since the game took place post Black Friday going into the Christmas season, we dressed up the world with lots of holiday material.  I wanted to mirror Frank's swagger with the vibe of golden era Hollywood swing/jazz of the 30s and 40s.  So we drew inspiration from classic crooners and actor/singers who sang memorable holiday tunes with live band/orchestra: Frank Sinatra, Peggy Lee, Louis Armstrong, Bing Crosby, Mel Tormey, and many more.
And finally for the Americana, I focused on songs that could resonate with a Classic Country radio station in the Midwest – I was inspired by Patsy Cline, Johnny Cash, Willie Nelson, Steve Earle, and Buddy Miller. We created new versions of popular American minstrel songs by composers like Stephen Foster, the "father of American Music" (Oh! Susanna, Camptown Races, Old Folks at Home, My Old Kentucky Home), but created new combos (bluegrass/roots, country duos) incorporating guitar/banjo/mandolin pickin', fiddle, harmonica, and sing along harmonies.  I also penned a bunch of new songs that could work on the same playlist with these enduring folk songs, but that also resonated with the peculiar world of DR (eg. Pick Up Your Boots And Grab a Pitchfork).
Of course there was also plenty of Boss Battle music, cinematic underscore and other mission based music, but the above three areas were what distinguished DR4s music from the other DR games.
The soundtrack sampler released by Sumthing has a very christmassy feel to it, obviously owing to the game's setting. How are these tracks used in the game? Are they made to be reactive to a player's interactions? If so, how?
The Christmas material finds its way into a couple of different areas.  The first being the pause menu playlist…DR is known for its use of muzak…and this time it made sense to do new arrangements of holiday classics, so the user always was reminded of the context of the outbreak, even when changing settings or looking at stats in the pause menu.  The paradox of DR and shopping was fitting, so we also created alternate shopping mall muzak versions of these Christmas songs with cheesy synth solos and schmaltzy strings, that play throughout the main halls of the Willamette Memorial Megaplex, along with some muzak from the original DR1 and DR2 games.
We also have two radio stations in DR4: KWL530 AM – Willamette's Classic Country Radio station; and LUB1060 AM – Willamette's Classic Christmas Radio station, which was hosted by DJ John Luongo.  DJ Luongo keeps the users abreast of deals at the mall, and eventually of the zombie outbreak, all the while peppering in Classic Christmas tunes (~40 songs) and PSAs (~125-150) from all the fine establishments throughout Willamette.  Both stations can be heard on small speakers and radios throughout the world, as well as by entering certain types of vehicles.  The user also has the ability to toggle between the radio stations or to turn them off.
Finally, we needed a unique score for the opening credits, so I took elements of the Frank DR4 theme, and wove them into a haunting version of 'O Christmas' tree, delivered in a Bjork 'dancer in the dark' type of delivery, to help conjure the emotions of Christmas, but to set the stage for the intensity of a zombie outbreak leading into the holiday season.  It helped bridge the gap between the festive holiday music and the eerie/creepy survival/horror music.
How different has it been composing music for each of the last three Dead Rising titles, from 2 through 4?
There's definitely been an evolution in creating engaging zombie threat music that adapts in real-time to the user's gameplay experience.  DR4 definitely took a leap forward in our immersive/adaptive music, by incorporating a live orchestra palette that was responsive to user input as quick as a quarter note.
Each title also has its own unique world setting and unique main characters, which help inform the tone of each soundtrack.  DR2 had the iconic motocross character of Chuck Greene in a Vegas-like world of seedy glitz and glitter…so I gave him a guitar-riff based theme like Rocky's 'Eye of the Tiger'…DR3 featured Nick Ramos, a mechanic from Los Perdidos, an LA-like city with more Latino influence, and an 80's flare.  So that game had more of a John Carpenter and Blade Runner vibe.  DR4 takes Frank West, our photojournalist hero, back to the Midwest at Christmas time, to the newly opened Willamette Memorial Megaplex.  The script kind of writes itself…Hero. Mall. Zombies. Christmas.
Each title requires tons of breadth and depth in musical content, since DR is an open world sandbox experience, where every item or location can be used to the player's advantage.  So the challenge for the music, is finding the right combination of musical tone and musical genres that fit the setting of each unique world of DR, and then contouring that experience with memorable main character themes, boss battle tracks and colourful world music – or ear candy.
Are there any particular favourite musical moments of yours in 'Dead Rising 4' that players should listen out for?
Watch out for the Evo Zombie attacks…they have pretty intense music.  Thing of dying cats falling through the blood red sky…The opening credit track 'Coldest Time Of Year' hopefully draws you in.  One of the ending cinematics, Recon, when Frank risks everything… was very musically gratifying to work on, as it brings some real emotion to Frank's situation.  Get into an SUV and drive around with the radio station on and switch stations while ploughing through zombies…the paradox of classic Christmas or country music during this is palpable.  And take a listen to WLD530 AM, you'll hear a DJ, who happens to be me with my voice pitched down…we had a blast making all the PSAs and commercials for both radio stations, so hopefully people get to know the world of Willamette through these commercials
Do you have any favourite 'go-to' plugins that you use on a regular basis; plugins that were perhaps used in composing and producing the soundtrack for 'Dead Rising 4'?
My go to DAW: Magix Sequoia…have been a long time user but I couldn't live without Comparisonics coloured wave form re-draw, or the object oriented editing, and the spectral editor.  I use Sonnox Supresser a lot for tonal shaping.  All of Sean Costello's plugins Valhalla Vintage Verb and UberMod.  Sascha's 'Satin' for U-he, and Magix AM-Munition.  I also use a lot of Spitfire, 8Dio, Sample Modelling, and Embertone sample libraries.  Hard to beat the Trumpet for schmaltzy flugelhorn lines in DR muzak tracks.
Let's say you have the opportunity to go back in time to give your younger self a single piece of advice, what would it be?
Be just as creative and passionate in networking and learning the business side of things, as you are with your creative work…the combination of both, will help you unlock opportunities you wouldn't expect…and possibly, the chance to share them with a much wider audience.
And just to finish with, if you could have a drink with anyone, alive or dead, who would it be?
At this time of year: Saint Nicholas :D!
Excellent, thanks for joining us again for a great interview and Merry Christmas!
The Dead Rising 4 OST is also available from Sumthing Else Music Works: http://www.sumthing.com/p/dead-rising-4/
LINKS
Official
Twitter
Facebook
We hope you enjoyed the interview, feel free to check out more of these at the Interviews page. Also, don't forget to sign up to our Monthly Newsletter to make sure you don't miss anything!
If you're feeling generous there's also our Patreon page and we appreciate all the support! 
The Sound Architect