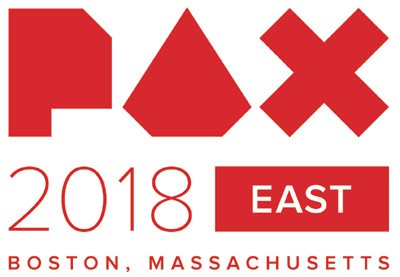 Learn what it takes to score music for games with "Maestros of Video Games" at PAX East
Featuring the award-winning composers of CUPHEAD, PYRE, TRANSISTOR, BASTION, OVERWATCH, DAUNTLESS, BLOODBORNE, GOD OF WAR, RESIDENT EVIL 7, CALL OF DUTY: WWII, GUILD WARS 2, LARA CROFT AND THE TEMPLE OF OSIRIS, STAR WARS: THE OLD REPUBLIC, GHOST RECON, HALO, PLAYERUNKNOWN's BATTLEGROUNDS, KILLER INSTINCT and more!
Saturday, April 7th, 4:00pm-5:00pm
PAX Bumblebee Theatre, Boston Convention Center
What does it take to write music for video games? Hear from five of the industry's top composers as they share their experiences and discuss the craft of scoring music for video games.
The 2018 PAX East composer panel "Maestros of Video Games" will feature the following music star lineup:
Kristofer Maddigan
Cuphead.
Wilbert Roget, II
Call of Duty: WWII, Guild Wars 2: Path of Fire, Lara Croft and the Temple of Osiris.
Cris Velasco
Dauntless, Overwatch, Resident Evil 7 Biohazard, Bloodborne, God of War.
Darren Korb
Pyre, Transistor, Bastion.
Tom Salta
Playerunknown's Battlegrounds, Killer Instinct Season 3, Halo: The Fall of Reach, Ghost Recon: Future Soldier.
Are you going to PAX East? Let us know if you attend the panel!
Moderated by Emily Reese, award-winning radio host and producer of "LEVEL with Emily Reese" podcast.
Following the panel join the composers for a meet & greet / autograph session at the Queue Room from 6:30pm-8:00pm.
LINKS
To stay up to date on more audio news, sign up to our monthly newsletter to make sure you don't miss out of news as well as our reviews and interviews.
We are also running a Patreon campaign to help support our team and help us bring you more awesome content at even higher quality!