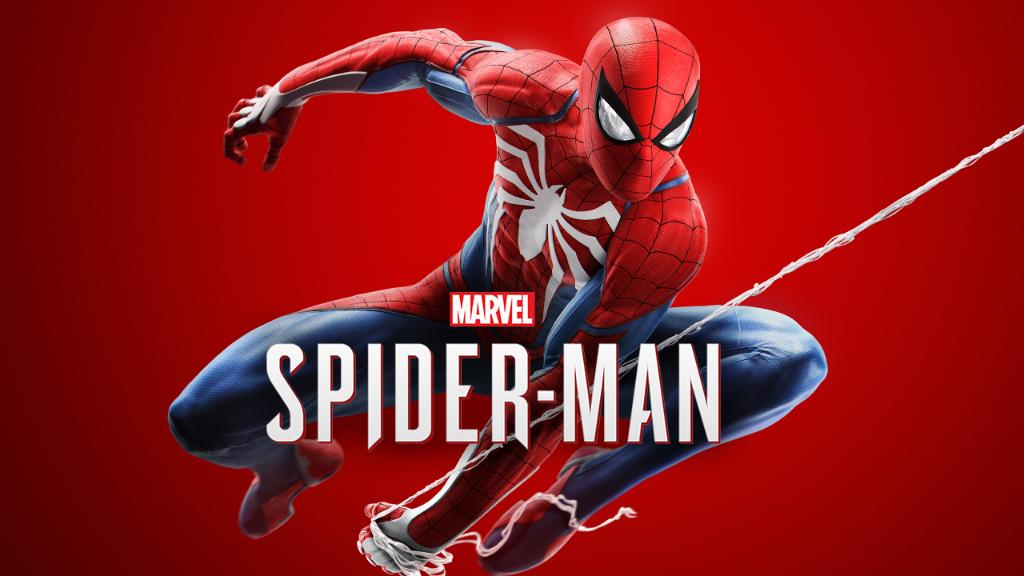 Review by Willy McCarter
Edited by Alyx Jones
Developer/Publisher: Insomniac Games
Composer: John Paesano
Audio Director: Paul Mudra
Audio Lead: Jamie McMenamy
Senior Audio Designers: Herschell Bailey, David Yingling
Audio Designers: Jeff Dombkowski, Blake Johnson, Alex Previty
Senior Dialogue Specialist: Jeremy Hall
VO Cast: Yuri Lowenthal, Tara Platt, Nancy Linari, William Salyers & Laura Bailey
Reviewed on: Playstation 4
Introduction
Well, here we are! The time has finally come, everyone's favourite isty bitsy Friendly Neighbourhood Spider-Man has crawled his up the water spout of its long-anticipated release for the PlayStation 4. Since it's announcement at E3 2016, the titans that are Insomniac Games took on the task of re-introducing the much loved Marvel superhero into the gaming world after mixed reviews for many of its predecessors.
After receiving a lot of heavy criticism from various sources that Spider-Man would be a mere replica of the Batman Arkham Series in both gameplay and storytelling, I can safely say that this title was more than worth the long two year wait and proved to be in a league of its own. This game was an absolute pleasure with its well-researched story and narrative for the die-hard Spider-Fans, the all-star voice-over cast, the visually stimulating graphics all the way down to the outstanding use of audio that prove the outstanding detail of game development present at Insomniac Games. This game not only a week old has received a powerful calibre of positive notes from the game audio community and the amount of extra little features that make major differences to the gameplay and flow. As for the gameplay and story, I feel that many fans of Spidey's will be over the moon with the numerous characters and extra nods that were encapsulated within the main storyline along with the various side missions. Without further ado, let's get reviewing!!
Music
Naturally, the soundtrack for any superhero related game has to capture numerous themes and motifs. Mainly around the essence of the hero himself, but also with regard to his everyday counterpart, Peter Parker, and not to mention keeping the constant flow of the gameplay and cinematics when delving into more of Spider-Man's story. John Paesano, credited in a wide portfolio of television and game projects, took on the role of composer for this game project. The score from the opening cutscene, already set the bar high we as we are being guided through a small NYC apartment, showing numerous front-page newspaper articles of the web-slinger's victories against many popular enemies, with a very soft but epic orchestral score. For me, it was a great homage to "The Amazing Spider-Man" film franchise as it set the tone for a hero's tale. Then when it is revealed to be the everyday college student Peter Parker getting notice of some injustice happening nearby, there is a sudden change in tone and genre to an upbeat indie rock track (Alive by Warbly Jets) which sets the mood of a disorganised college student struggling to get through the day.
Throughout the game, the music provides us with an amazing blend of orchestral music and electronic elements which, again, I feel bears a resemblance to the Amazing Spide-Man film series. I always felt like a superhero. However, one of the greatest uses of the game score for me belongs to one of the many Easter Eggs scattered throughout the game. During any web-slinging or fast moving activity from the player the music would build and sound more huge with a speedy tempo, then when Spidey comes to land, the music would then transition into a finishing cadence sting and similarly for beginning to sling again which proved super effective.
Overall the soundtrack earns a huge positive for me as each track across the game and cutscenes really captures the feel and personality of the characters perfectly while feeling like a heroes journey.
Sound Design
Like the soundtrack, the game's sound design was executed by the Insomniac Audio Team very well. For a game like this, there is a huge focus on the abilities and characteristics of a hero such as Spider-Man and his many friends and enemies. The biggest use of sound that stood out for me was the use of space and ambience within the city environment. When slinging through the city at an average to accelerated rate, you would distinctly hear the echoes and reverberation of the city activity from cars to people conversing. Similarly, I found when climbing and swinging from the taller buildings in NYC, the music and city noise would get quieter and slowly transition into the high altitude, with planes flying by and distant bird noises, with the hustle and bustle of the city, left far below.
Other elements of the game's excellent use of sound design were in the combat sequences when confronted with an opponent, boss or gang of enemies. There was a strong focus on the Spider-Man's abilities such as shooting various web weapons and throwing items in the immediate surroundings such as man-hole covers, mailboxes and crates etc. When in a physical fight, the weight and impacts of striking enemies got heavier and intense according to combat, acting as a sort of invisible of screen energy bar. The build up dictates sonically how long my opponent was to their inevitable end, and waiting for that satisfying final impact boom was a satisfying payoff.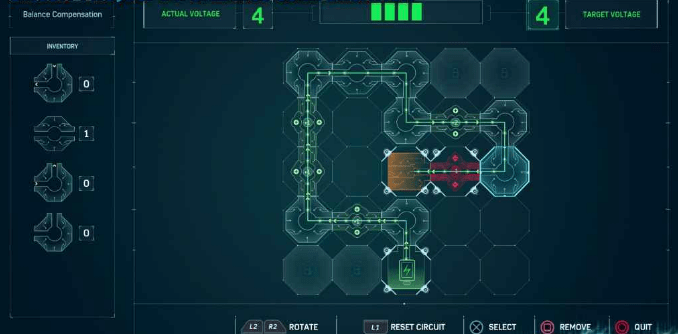 Aside from web-slinging and combat, there was an equal focus on mini puzzle games from Dr. Octavious's Lab. When trying to fix a bug or error in the machine simulations as Peter Parker, the player would undergo UI puzzles to solve a problem in Doc Oct's hardware. The UI sounds were very engaging and suited to the electric circuit themes and would also guided the player to the solution.
Voice Over
As mentioned earlier in this review, the many characters were supported by an all-star cast who captured the essence of their in-game roles. Yuri Lowenthal as our masked hero/Peter Parker, Laura Bailey as MJ Watson and Tara Platt as Yuri Watanabe.
The witching persona of Spider-Man to Peter Parker was portrayed very well by Yuri Lowenthal, his performance containing the wit and sass that is our favourite web-slinger, as well as switching to the everyday modest life of Peter Parker. It was this execution of high-performance acting that added another level of attachment and connection to our in-game characters. The hectic relationship of Peter and MJ was so believable that it felt more like cheap legal viagra we were listening in on their phone calls sometimes, rather than it just being a game. Other parts of this VO performance came through in some of the Spidey villains. William Salyers taking on the role of Otto Octavius and his gradual descent from honest scientist to slowly being enslaved by his own creation, resulting in an evil revengeful genius persona. Much the same with Jason Spisak and his role as Scorpion, speaking in a constant sly tone with snake-like syllables. But the one villain that had an extra trait to his character was Shocker. This villain is known to use manipulation of electricity, now enhanced by a mechanical suit. The performance was menacing and communicated Shocker's anger and frustration while talking through a metal mask, adding another layer of gritty effect.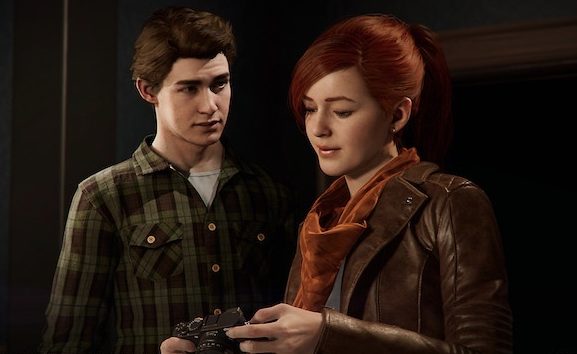 When Spidey is talking through his headset to another character in the game, while standing still you would hear the recorded line as normal dialogue, however, when swinging from the web, Spider-Man's voice would suddenly sound strained and pressured as if he were being pulled through the air. This little feature of recording two different types of the same lines and executing them in their assigned states brought a whole new level of intelligent and original use of Sound Design and VO. As I mentioned earlier, this is a small detail that made a huge difference to the gaming experience for me.
Today in Ridiculously Polished Video Games: Spider-Man seamlessly switches between two different vocal takes depending on whether or not he's exerting himself pic.twitter.com/3KRXOZnihU

— Kirk Hamilton (@kirkhamilton) September 8, 2018
Conclusion
Overall I am nearly lost for words in creating a conclusion for this game review, as it hits a high for me on so many levels: It's excellent use of scoring, the casting of some of the greatest VO actors, maintaining the story structure of the comics, the use of sound design and much more!
I would definitely recommend this action adventure game, even to those who aren't a fan of the genre and not so familiar with the Spider-Man universe. Insomniac Games have yet again outdone themselves in delivering a top quality gameplay experience. I hope to see more from this franchise in the future and believe players, fans and everyone involved will be satisfied!…….Well not everybody…….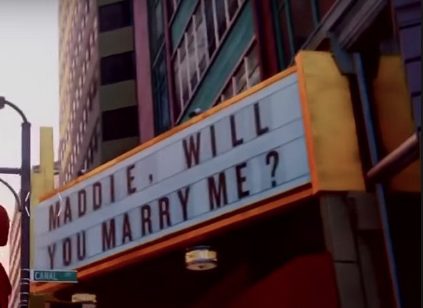 LINKS
Official
Twitter
Facebook
We hope you enjoyed Willy's review, check out others in our Reviews section. Don't forget to sign up to our Monthly Newsletter to make sure you don't miss out on our reviews and interviews.
We're also running a Patreon campaign to make sure we can keep bringing you regular, high quality content if you're feeling generous! Thanks for even sharing!
The Sound Architect