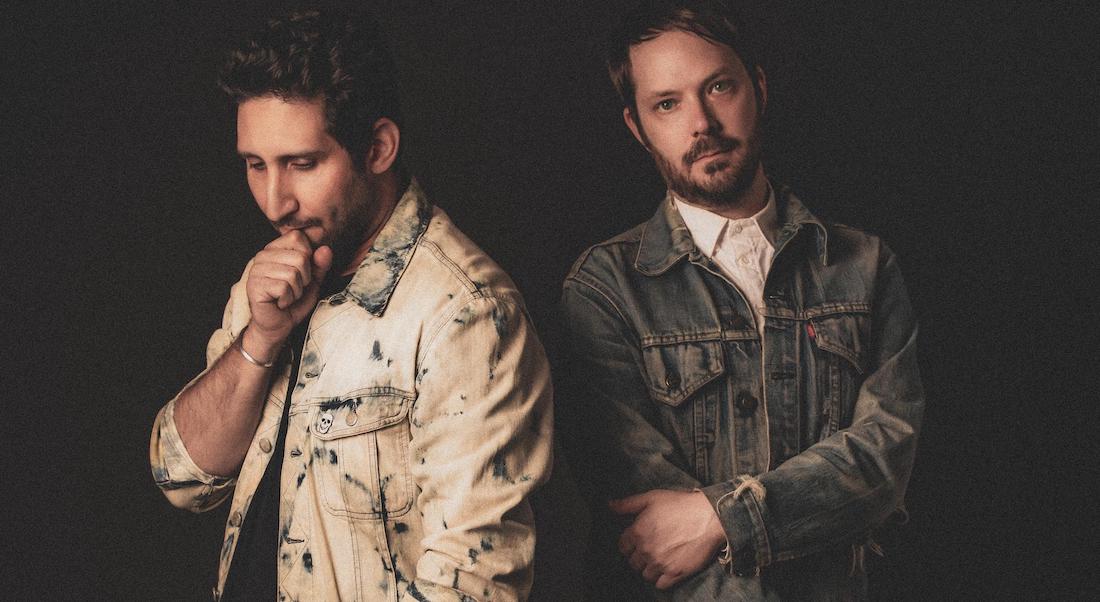 Sam Hughes chats to electronic duo, ROOM8 (Ezra Reich and Nic Johns), about their new album Transduction, their work on controversial movie, Cuck and more!
Want to sponsor an episode? E-mail Sam at sam@thesoundarchitect.co.uk for your sponsorship to be read out on the podcast.
Thank you for listening.  
Special Thanks to Callum Tennick for Editing   
Listen to TRANSDUCTION on Spotify HERE
ROOM8 is the Stockholm/Los Angeles based artist/producer duo Ezra Reich and Nic Johns. They make music which melds electro pop, dance and synth film soundtracks. They released their debut single EP "Visions of You (feat.Electric Youth)" on Sean Glass' Win Music (Duke Dumont, Flight Facilities, Tiga), as well as another production and co-write for Electric Youth's (From the Drive Soundtrack) debut album "Innerworld" out on Secretly Canadian and Last Gang called "Without You". The latter was singled out as the stand out on the album by the Idolator and NPR.

As a live band ROOM8 have played tastemaker nights like Neon Gold's pop shop in Brooklyn and DC with Le Maitre and in LA with Xylo. They have also appeared at School Night with ASTR and supported Kitten (whose debut album they produced), Electric Youth, College, Gavin Turek, Holychild, Life is Beautiful festival and many more.
LINKS
Soundcloud
Twitter
Facebook
Thanks for listening to this episode of The Sound Architect Podcast! You can stay up to date on all our content, such as reviews, interviews and of course our podcast, via our Monthly Newsletter!
We run the site voluntarily and like to keep the lights on (and the hosting up to date) so any support via our Patreon is also much appreciated!
Stay up to date via our Monthly Newsletter as well: www.thesoundarchitect.co.uk/newsletter