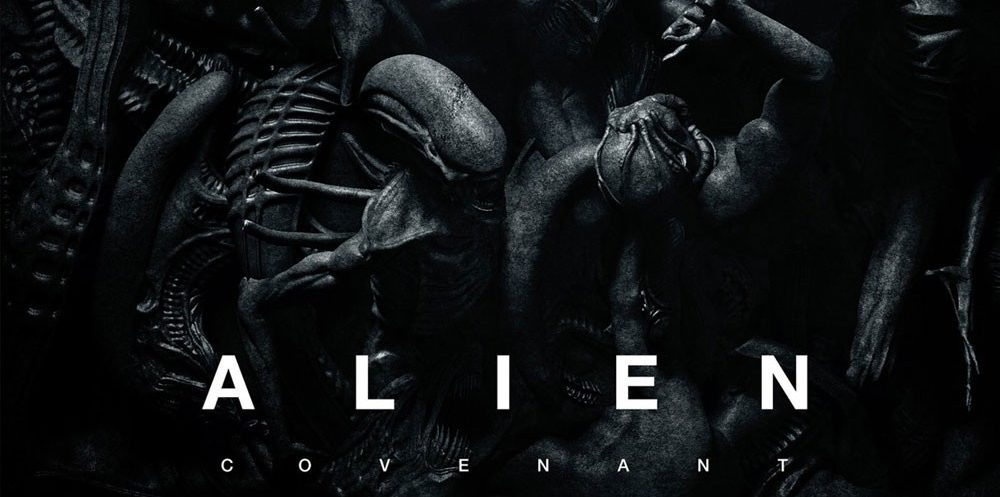 Article by Damien Walsh
Edited by Sam Hughes
Production Companies: TGS Entertainment, Scott Free Production & Brandywine Productions
Director: Ridley Scott
Composer: Jed Kurzel
Alien: Covenant is a 2017 American science fiction horror film directed by Ridley Scott and starring Michael Fassbender, Katherine Waterston & Billy Crudup. This is a sequel to the 2012 film Prometheus and the second instalment in the prequel series. Bound for a remote planet on the far side of the galaxy, members (Katherine Waterston, Billy Crudup) of the colony ship Covenant discover what they think to be an uncharted paradise. While there, they meet David (Michael Fassbender), the synthetic survivor of the doomed Prometheus expedition. The mysterious world soon turns dark and dangerous when a hostile alien life-form forces the crew into a deadly fight for survival.
To write a music review on a film like Alien, with its long and interesting history of director and composer relations meant digging a little deeper than Jed Kurzel's beautiful score.
The first of the Alien movies was released 25th May 1979. It's score was written by Jerry Goldsmith after 20th Century Fox wouldn't allow Scott to hire the Japanese composer Isao Tomita and opted for a more familiar name. There were famously many disagreements between Scott, Terry Rawlings (Editor) and Goldsmith about the score. Rawlings had initially temped the film edit using lots of Goldsmiths cues from different films and even after Goldsmiths cues were complete some of the old temp tracks were licensed. The "Main Title" from Freud, as well as the tracks "Charcot's Show" and "Desperate Case" were purchased and used without consent of Goldsmith. Goldsmiths theme for the end credits was also cut in favour of Howard Hanson's Symphony No. 2 ("Romantic") for the end credits.
But what has this got to do with the new score you say?
Well, if one were to listen to the Prometheus score, written by Marc Streitenfeld, you would probably expect that Scott was going in a different direction musically with the prequel series and would continue this with Alien: Covenant, but, the Jed Kurzel score harks back to Goldsmith's original score beautifully with his own original contemporary twist. Another thing that struck me was that Scott used Goldsmith's mysterious original title, the same music he rejected from the first film (re-orchestrated for the new movie of course), over the beginning credits. He then uses even more Goldsmith music for the end title (no Howard Hanson at all this time). The woodwind "cryo-sleep" motif comes back in full force in fact. I'd like to think of this as a tribute to Goldsmith, but in reality it's more likely done as the prequels get closer to the time of the first Alien movie to bring the audience back to that very distinct world that was created, but who knows? We'd be interested to hear the thoughts of all the huge Alien fans out there!!
Kurzel really does an excellent job on the score and brings Alien: Covenant close to the original (1979) Alien world while still maintaining his own individual style. Some score highlights include the short "Launcher Landing" cue which has a beautiful dynamic which dark undertones. "Planet 4 – Main Theme" is another favourite of mine with a hugely uplifting feel that also has a dark side. Kurtzel uses Goldsmith's brilliant little echoing suspense motif from the first film – in "Wheat Field", which is pretty unnerving. There are also some interesting electronic elements to the score, such as the cheap viagra toronto piece "Payload Development" a piece that goes far from the romantic strings in earlier pieces. This is an extremely effective piece within the context of the movie but it's a relief to hear the strings coming back into the next piece "Command Override".
Kurtzel's score is a very effective piece of work, and very much sounds at home in this franchise's collection of music. That lengthy middle portion of the OST can be difficult listening, so perhaps the album might not be returned to as frequently as several of the ones that have gone before, but credit is due to Kurtzel in his execution of a fine musical vision. Although the ground he covers has been largely stepped on in past scores, he navigates with personality and conviction.
LINKS
Official
Twitter

Facebook
We hope you enjoyed Damien's review, check out others in our Reviews section. Don't forget to sign up to our Monthly Newsletter to make sure you don't miss out on our reviews and interviews.
We're also running a Patreon campaign to make sure we can keep bringing you regular, high quality content if you're feeling generous! Thanks for even sharing!