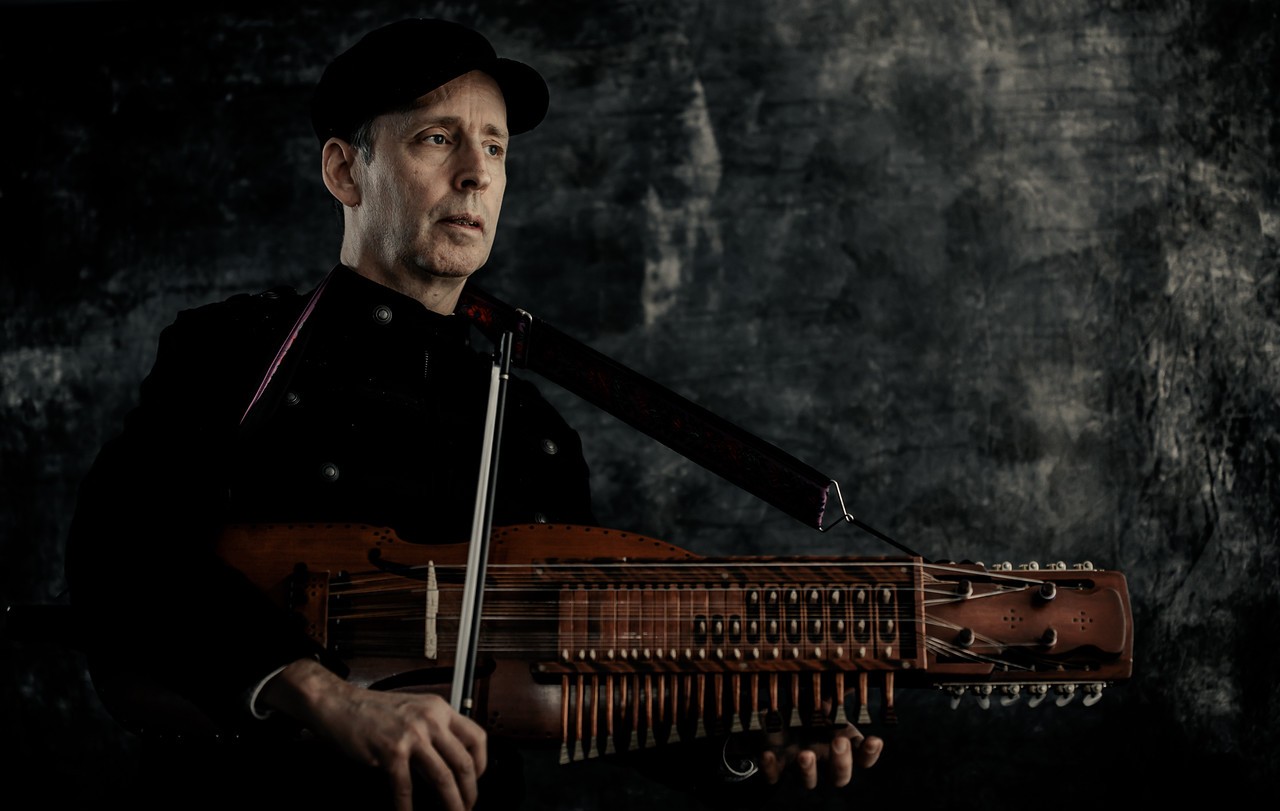 Sam Hughes chats to composer, Mark Korven! Mark is a Toronto based award winning composer of music for film and television. His client list includes CBS, CTV, CBC, E1, PBS, and BBC. He has also composed feature film scores for acclaimed directors  Deepa Mehta, Patricia Rozema and Vincenzo Natale.  In 2008, he received a Gemini Award (Canadian Emmy) nomination for Best Original Score for a Dramatic Series for the police drama THE BORDER. He also won a Gemini (Canadian Emmy) for the documentary A PROMISE TO THE DEAD and the TV series  A SCATTERING OF SEEDS. He has been nominated 14 times for Gemini awards and 8 times for Genie (Canadian Academy award) awards, and winning a Genie for CURTIS'S CHARM.
Mark is also a multi-instrumentalist specializing in world music. He is best known as composer for the 2016 period horror film THE WITCH, which won the best director award at the 2015 Sundance festival for director Robert Eggers.
Read the full interview below:
Hi Mark, thank you so much for joining us it's a pleasure to speak to you about your work and The Witch!
My pleasure.
So before we discuss The Witch, tell us how your journey led you into composition?
Film composing literally fell into my lap.  I was a singer songwriter back in the late 80's and my producer snuck some of my bed tracks out of the studio and let a director friend use it for temp score. She liked it, asked me to score her film, and it wound up winning a prize at the Cannes Film Festival.
Would you say there was a big turning point in your career at any particular point?
Well, that was one certainly. Also being tutored by someone who taught me about music spotting (music placement) in film turned me into an actual film composer. Certainly The Witch was a turning point. We had no idea that the film was going to do as well as it has.
Is there a particular moment you've faced so far that was the most challenging?
Sound mixes! That's usually the hardest part of the process for film composers, because often you have zero say in what happens to your music at the sound mix. Sometimes it's like one long root canal.
How about on the flipside then, do you have a proudest moment so far?
No particular moment….but sometimes I write a nice cue!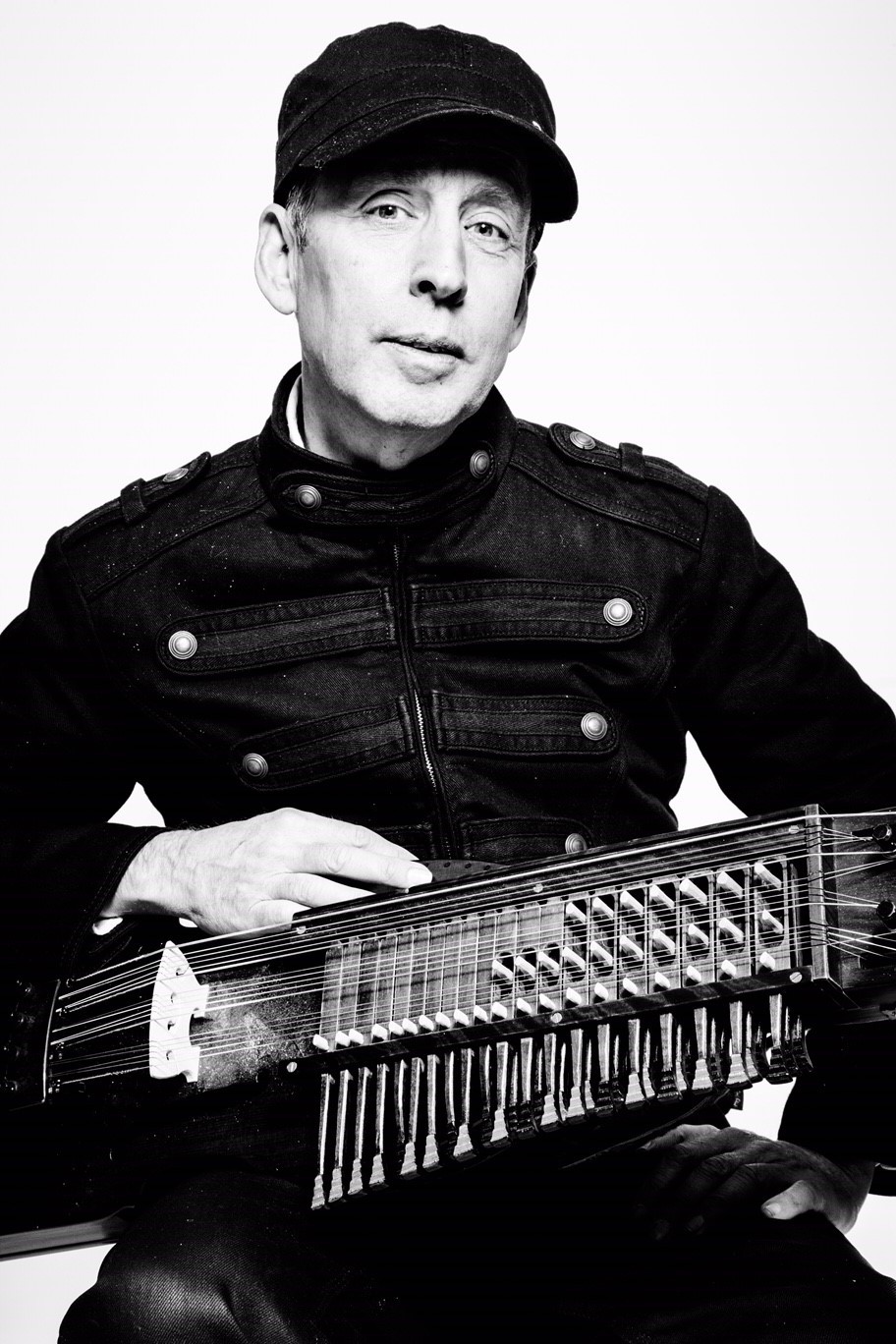 OK so let's talk about The Witch! How did you first get involved in the project?
Robert Eggers (director) who's from Brooklyn, needed to shoot in Canada, and that meant a co-production and hiring Canadian crew, and finding a Canadian composer.  There were a lot of composers vying for the job, but as soon as he heard me playing the Nyckelharpa (a medieval keyed violin) he said, "that's it! That's the sound of the score".
What was the most challenging part of scoring The Witch?
Working within Robert's limitations – no drums, no woodwinds, no brass, and maximum dissonance at all times.  That was a real challenge.  Mostly finding a way to go beyond +11 on the dissonance scale, since that's where we were starting from!  It was really great though, because sometimes when you know the parameters, it forces you to be creative in innovative ways.
The Witch is a pretty dark film. Did you watch any films in the same genre to do research on how you did or did not want the score to sound?
No, I didn't really listen to other scores, because I didn't want to be overly influenced.  Besides, Robert was very clear on what he wanted.
I read that you didn't use any modern technology or instruments for this score. Only ones that were fitting for the film's setting. How hard was this and what did you actually use then?
Yes, that was another rule: no electronics of any kind. So the instrumentation was mostly: Nyckelharpa, bass nyckelharpa, hurdy gurdy, Jouhikko (primitive Finish harp fiddle thing), waterphone, an old cheap cello,  and a choir. Most of the score was freely improvised, which is pretty unusual for a score of this nature.
(BTW, if you want to know more about the instrumentation, here's a video that talks about it: https://www.youtube.com/watch?v=Vdq1LA-PKRw)
Was there one scene in particular that was hardest to score in the film?
Probably the introduction of The Witch. Robert was still searching in his mind for what that should be, so it took a while to get there.
What was your process like with the director Rob Eggers? Did he have a very specific idea of how he wanted the score to sound or did he let you have more freedom with it?
More than specific. He was very clear on absolutely everything to do with the film.  It was fully formed in his head before the cameras started rolling. I knew that Rob was a very talented, visionary director, so I wasn't thinking along the lines of "freedom" or expressing myself really.  I was just helping him realize his vision, which was so strong.
There's a lot of composers out there, writing a lot of new music. What would you say is the ultimate goal of a successful film score?
To make you feel something. If it can't help sway you emotionally, or sweep you away somehow, it's not living up to its potential.  Now, nobody tears up while watching The Witch, but I think the score did help with that feeling of dread that Robert was looking for.
What lies in the future for you now?
I just finished a post apocalyptic feature (also from Brooklyn coincidentally), and I'm working on a documentary right now.  Hoping that I'll get a chance to connect up with Robert again with one of his future projects.  There's a lot of exciting things planned for him, such as the remake of Nosferatu, which I know will be awesome.
OK then a fun question to finish with. If you could have a drink with anyone, alive or dead, who would it be?
Jesus.  Can you imagine that?  Me and Jesus slugging back beers. That would be wild!
Stay up to date and catch Mark at the following LINKS:
Mark Korven
We hope you enjoyed the interview, feel free to check out more of these at the Interviews page. Also, don't forget to sign up to our Monthly Newsletter to make sure you don't miss anything!
The Sound Architect