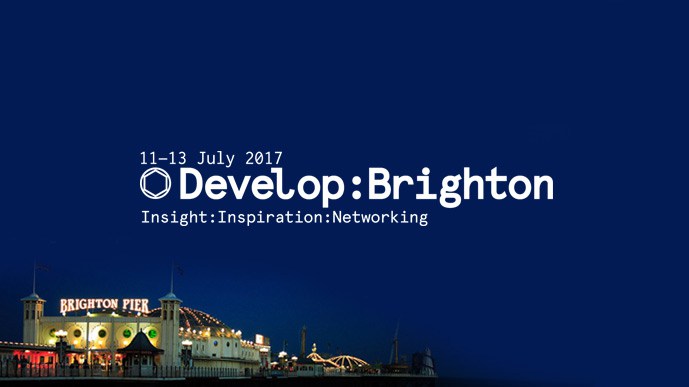 Article by Katie Tarrant
Edited by Sam Hughes
Recently, some of The Sound Architect team attended the renowned Develop conference in Brighton. Throughout the 3 day event, thousands of people attend and scatter to all number of talks in the conference's 7 tracks. We gave a post-conference summary of the Audio track HERE, and also explored our fair share of the Expo too.
Unlike some conferences, Develop's expo is free to attend and features an eclectic range of stalls to explore, including game showcases, career booths, software stalls and much more. This year, taking my initial look around, I could see an interesting display of games to try; stalls from the likes of Unreal Engine, Unity, Jagex, Ubisoft, Sumo Digital, and much more, as well as a MOCAP stand that was featuring a live display and render of a MOCAP performance between two actors. A full list of exhibitors and sponsors can be found on the Develop website.
The Expo ran from 9am until 6pm on the Wednesday and 9.30am until 4.30pm on the Thursday. Whilst it is not huge in scale, there is plenty to be seen, played and information to be gathered, particularly as an individual interested or starting out in the games industry. Running parallel with it is also a series of free Indie Bootcamp Sessions which are open for anyone to attend. The talks ran from 11am until 5pm and included topics like how to avoid common game development pitfalls, 5 key components of "discoverability" for indies and a panel about tackling difficult topics in games (which included our very own Alyx Jones).
There was also a strong academic presence this year with stands from Abertay University and the centre for Intelligent Games and Game Intelligence (IGGI) research programme. The IGGI stand had three games on display for the 3 days, including Wavelength, Filium Dei and Cube. Wavelength was designed and created by IGGI students Carlos Gonzalez Diaz, Rob Homewood, Janet Gibbs, Tara Collingwoode-Williams, Daniel Berio with our very own Sam Hughes on the sound/music! Sam is also funded by the IGGI PhD programme for his research at the University of York into Affect and Emotion Using Immersive Sound Design, looking into spatial audio, Ambisonics and VR audio. If you want more info on the IGGI programme, ask Sam or check out their website here: http://www.iggi.org.uk/
Additionally, Develop featured an Indie Game Showcase sponsored by Unity in which independently developed games that had not been published by a third party were presented and evaluated by a panel of experts. The games shortlisted in the showcase were as follows:
Loco Dojo: a virtual board game featuring 16 mini games designed for the Oculus Rift.
From Light: Inspired by photographic techniques, a 2D platformer where the player has to light-paint their path to save their lost penpal.
Dead End Job: A 90's cartoon style twin-stick shooter with a Ghostbusters-esque mission to rid your workplace of many spooky spectres and save your colleagues along the way.
Space Krief: A team-driven MOBA set in space where players use a mixture of real time and turn-based actions to take out their opposition.
SVRVIVE: A Deus Helix: A puzzle based adventure game developed for the HTC Vive that has been inspired by the likes of Myst and Riven.
Abandon Ship: A single player PC adventure in which you command a ship and explore a procedurally generated universe, taking quests and engaging in combat along the way.
Tin Hearts: Developed for Oculus Rift, this game is described as "Lemmings meets Pixar with a Dickensian aesthetic" and has also been likened to Tim Burton's viusual style. Created by Rogue Sun, the player becomes the spirit of a deceased toy maker. Your mission is then to uncover the mystery of his death by directing your magical toy soldiers around your mansion to search for clues
Rocket Rumble: A fast-paced Android card game in which you collect decks featuring ships, weapons, Nanotech and more to take out your opposing enemy.
The overall winner for the showcase was Loco Dojo, and the 'People's Choice' (aka. Public vote) winner was Abandon Ship.
Outside of the indie showcase, there were some other games to check out, and the games that particularly caught my eye were A Lost Bear, and a small student project from aspiring developer Max Bottomley.
Being crafted for Sony's PlayStation VR, A Lost Bear is a 2D platformer developed by Odd Bug Studio and will be the studio's debut release. It focuses on Walnet, a young girl with the objective of retrieving her lost teddy from the Toy Snatcher. The game combines both 2D art with 3D assets that, when coupled with its unique art style, results in one of the most unique experiences for PSVR we've yet seen.
Finally, Max Bottomley's game was developed alongside two fellow students for their final university project. The game was a simple shoot 'em up as you take out waves of enemies from a first person perspective. It's incredibly fast-paced and allows you to swap your weapons by holding E or Q and scrolling the mouse wheel, offering buy viagra nz shotguns, semi-automatic and automatic weapons and even your bare fists. Whilst the game was not visually iconic, its mechanics were highly engaging. The fast tempo kept you consistently immersed and despite being such a small-manned project, the game ran fluidly and certainly had me going back for more.
Overall, the Expo is a fantastic and welcomed part of the Develop conference and was buzzing with activity throughout the entire time it was open. Any expo or convention is always a brilliant opportunity to explore the continual innovative work that hundreds of independent developers are contributing to our industry and this occasion was no different. As aforementioned, Develop's Expo also offered some exciting career opportunities with companies like Ubisoft and
LINKS
Official
Twitter
Facebook
We hope you enjoyed Katie's article, check out others in our Reviews section. Don't forget to sign up to our Monthly Newsletter to make sure you don't miss out on our reviews and interviews.
We're also running a Patreon campaign to make sure we can keep bringing you regular, high quality content if you're feeling generous! Thanks for even sharing!
The Sound Architect