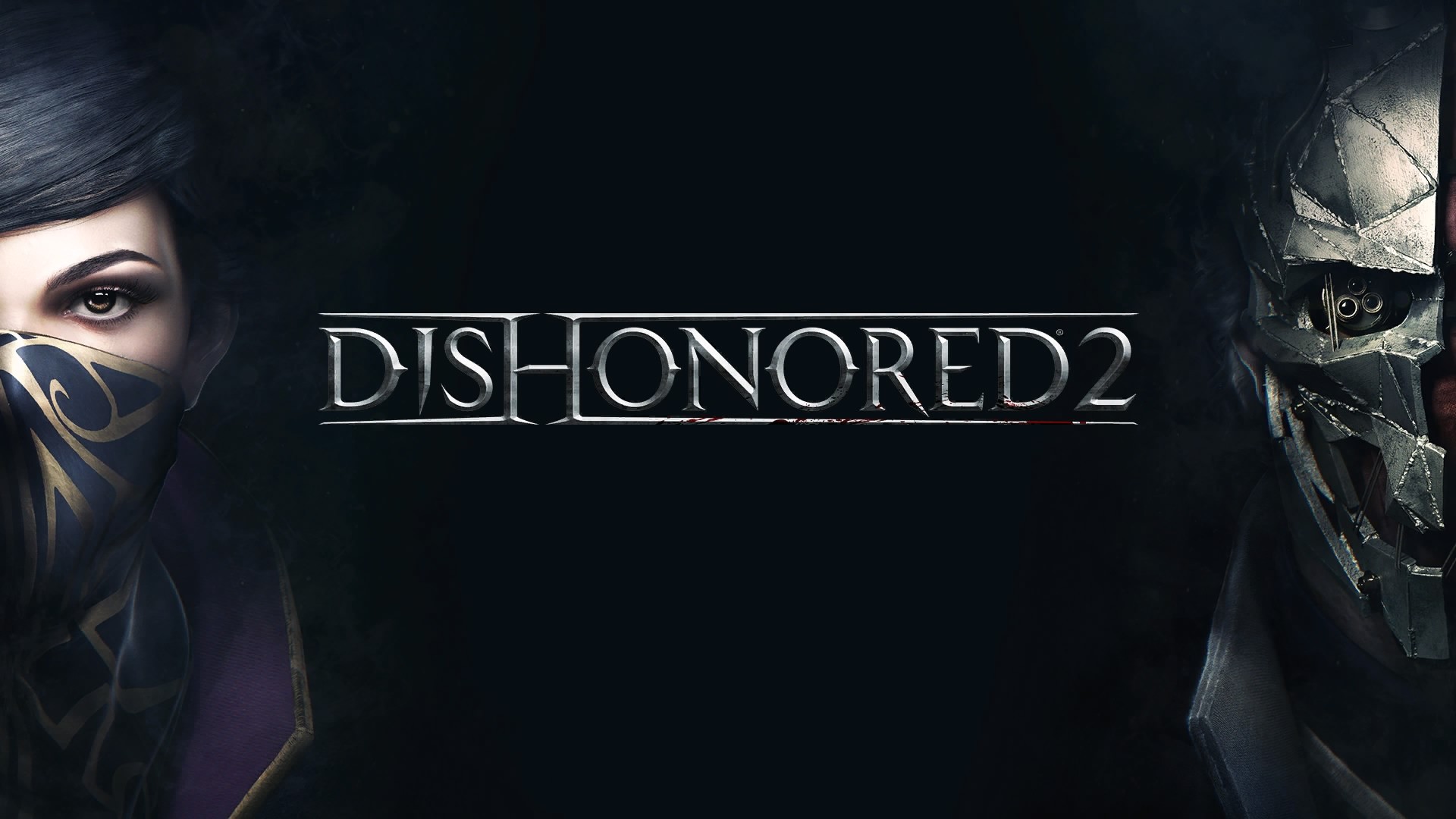 Reviewed by Alyx Jones
Edited by Sam Hughes
Developer: Arkane Studios
Composer: Daniel Licht
Lead Audio: Thomas Mitton
Soundscapes/Sound Design: Frédéric Devanlay
Voice Actors: Erica Luttrell, Stephen Russell, Rosario Dawson
Reviewed on: PS4
The new stealthy sequel to Dishonored was released this November, from Arkane Studios, with good reviews. At the beginning of the game the player can choose between playing as Emily Kaldwin (whose empire has just been overthrown) or her father Corvo Attano. Dishonored 2 keeps hold of its steampunk vibes, but moves from the industrial city of Dunwall to the coastal city of Karnaca. There are plenty of options for players to decide how much "chaos" they cause, with the choice of being completely stealthy and undetected, to slaughtering anyone who stands in your way, or somewhere in between by knocking enemies unconscious and hiding their bodies.
MUSIC
Daniel Licht (Silent Hill, Dexter) is brought back to compose after his previous work on the original game. He brings a naturally dark and eerie soundtrack to complement the gaslamp fantasy, and steampunk setting of the game. Drones are used frequently over melodic passages to complement the visuals, but also importantly allowing space for the sound design to shine through. When the game gets closer to conclusion, with the build up of events, music flourishes often encompass slightly dissonant melodies, as we approach the unnatural power of Delilah and the various magic from "The Void" reflected in the audio environment.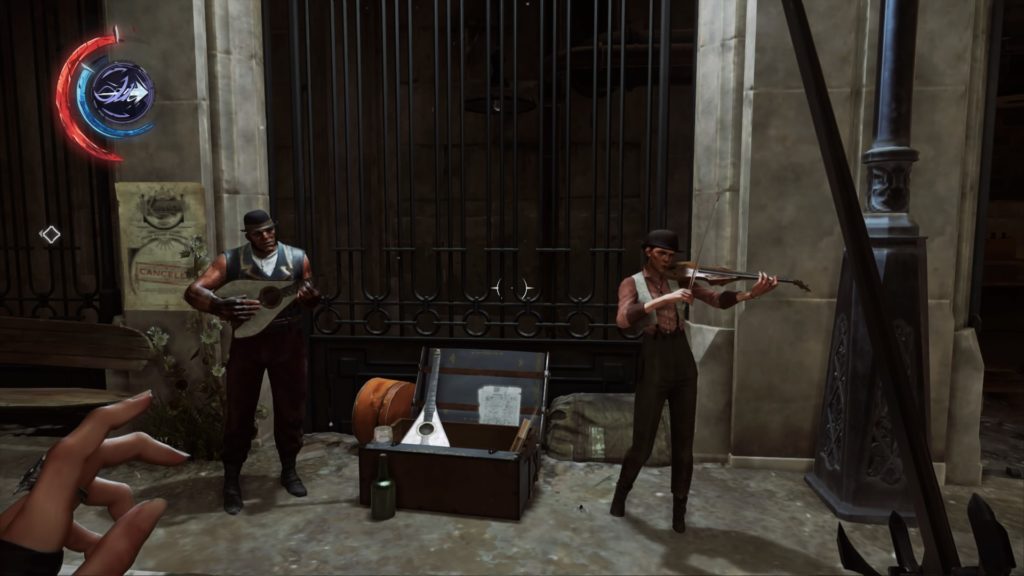 Dishonored 2 also features in-game musicians in various spots, with the bonus trophy/achievement for finding them in every location and listening to them play. Copilot were responsible for this musical treasure hunt! It's interesting to note the growth of lyrics within video games, especially in Western culture. It's become more noticable for games to have musicians/singers as part of the diegetic sound environment, with games like the Fable and Assassin's Creed franchises. Raphael Colantonio is the composer for the Brigmore Lullaby, with lyrics and lead singing by Terri Brosius. This lullaby permeates the final mission of the game with witches chanting parts from various locations around the player, as they prepare ingredients for Delilah.
SOUND DESIGN
The sound design for this game is really central in creating believable environments in this fantastical, industrial city. Creaking of buildings and machinery, alongside the electric buzzes of the wall of light in every district, harness the feelings created through effective soundscaping of what it must sound and feel like, in a slightly dystopian, robotic, underbelly of the kingdom. Sound effects are used in places to create tension or trick the player of a nearby threat, for example in Jindosh's Clockwork Mansion, machinery such as consoles and fans have similar ticking sounds to the clockwork soldiers that patrol the area mercilessly. The only criticism is that when attempting to slip past guards while locating them by their voices, often they can sound very close when in fact they are outside, or on another floor, perhaps pointing to a lack of realistic occlusion.
VOICE ACTING
Erica Luttrell is the voice behind female protagonist Emily Kaldwin, a convincing and gently
confident performance, appropriate to the overthrown Empress. Veteran voice actor Stephen Russell (Fallout 4, Thief) brings his tones to Corvo Attano if the player opts for the male protagonist, who finds his voice compared to his previously silent role in the original Dishonored game. Rosario Dawson brings to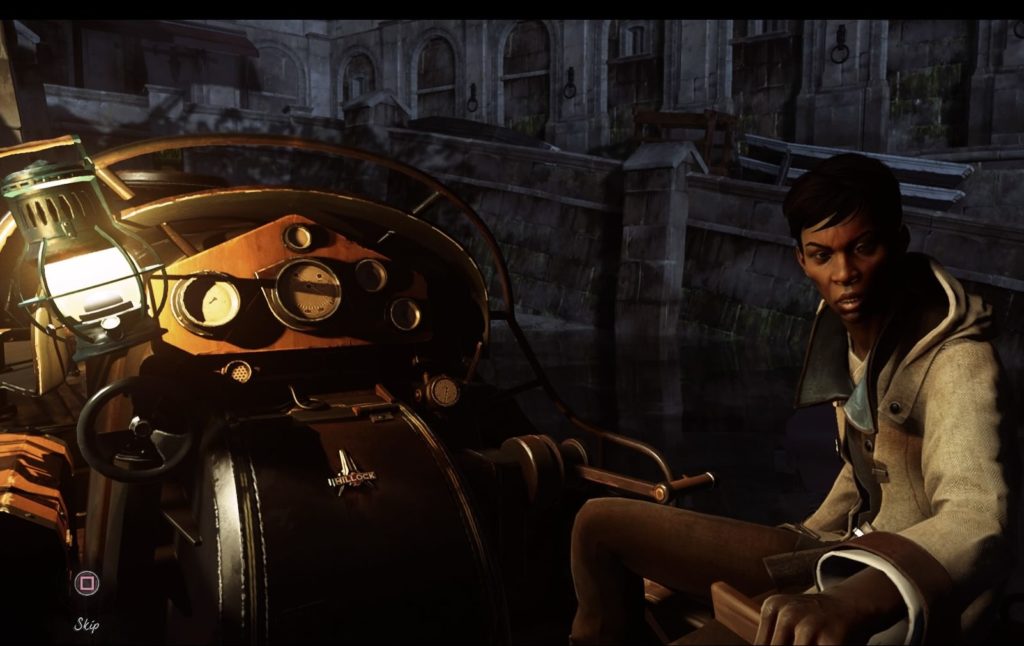 life the captain of The Dreadful Whale: Meagon Foster. Her performance was sometimes lacking in emotion when certain revelations are brought forward between Meagon and the chosen protagonist, considering their relationship, should have been more impactful. Overall the game is brought to life by the vast number of voice actors, from the main characters, to every soldier and Howler conversation we overhear, and is important to shaping the class divide between cities and characters.
Despite minor audio issues, the game really pulls together to create a tense, industrial sound world, that anyone can believe wholeheartedly is ticking and creaking away, fuelled by Whale Oil. It supports the game and visuals immensely and is overall a convincing and stellar job. If you enjoy steampunk fantasies, and the choice between choas and stealth, it's certainly worth putting in the 10-12 hour graft!
LINKS
Official
Twitter
Facebook
We hope you enjoyed Alyx's review, check out others in our Reviews section. Don't forget to sign up to our Monthly Newsletter to make sure you don't miss out on our reviews and interviews.
We're also running a Patreon campaign to make sure we can keep bringing you regular, high quality content if you're feeling generous! Thanks for even sharing!
The Sound Architect