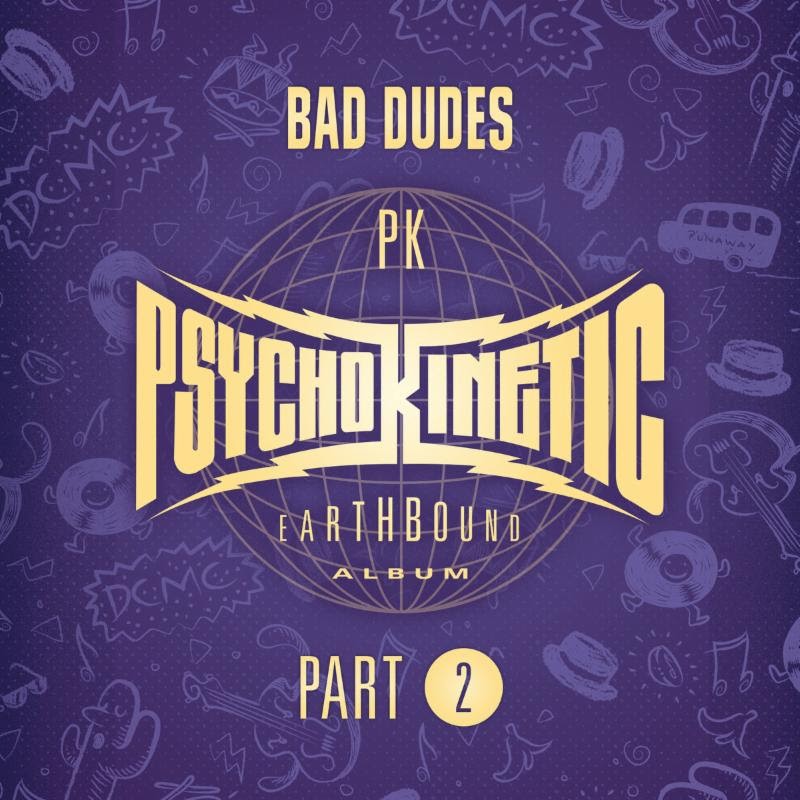 Fans of Nintendo's MOTHER series may be interested to hear that the two-part Psychokinetic remix albums, initially produced as part of the hugely successful You Are Now EarthBound Kickstarter campaign,  are now available to purchase worldwide.
Additionally, a limited number of physical copies produced for the Kickstarter are still available, and they include Parts 1 and 2 of the digital collection in a sleek DVD case, plus an accompanying booklet containing the music credits and track commentary.
Psychokinetic Part 1 and Psychokinetic Part 2 are available to buy worldwide via most digital retailers; links to which are provided below.  They feature the talents of the remixing group The Bad Dudes, who offer up a diverse range of offerings: chillout and vocal ballad to swingin' jazz and industrial. The track list includes fan favourites from across the MOTHER series, with many selections being chosen by backers from the original Kickstarter campaign.
Mustin, producer and The Bad Dudes founder, says of his time creating the music:
"I drew from my experience playing the game and applying my senses of both wonder and terror […] I made new sounds and used new tools I've never used before – there are even cow sounds peppered into the track for bizarre effects. It is the work I am most proud of to date."
LINKS

BandCamp
Psychokinetic Part 1
Psychokinetic Part 2 

Spotify
Psychokinetic Part 1