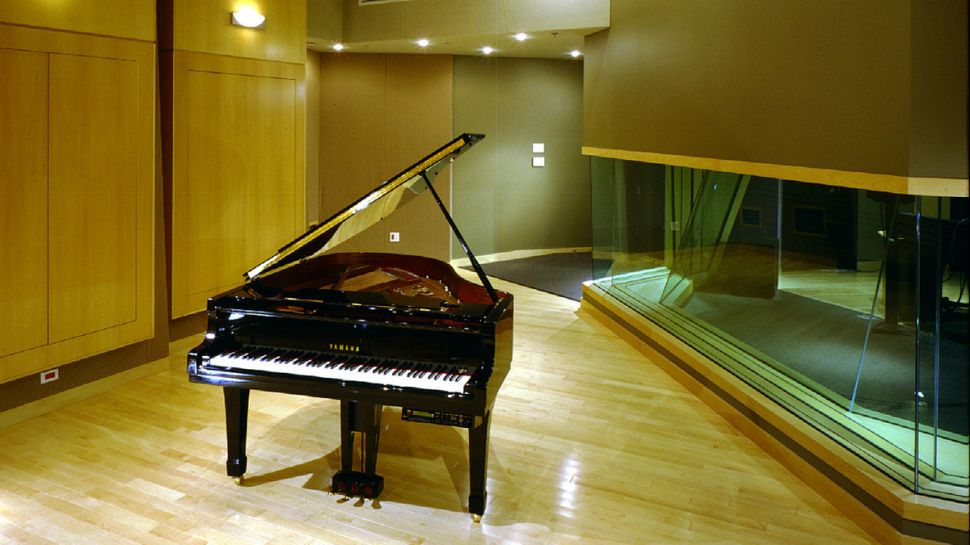 Composers, songwriters, and musicians often rely on the speed and flexibility of working with MIDI and sample libraries for writing, editing, and arranging their music, however, when it comes to laying down a piano section, nothing beats the rich, detailed sound of an acoustic piano recorded with high-end gear in a great sounding room. Get Real Piano have the solution by using MIDI data to trigger an automation-equipped grand piano which can be recorded for the final track.
Edwin Dolinski, an accomplished classical pianist and former director at EA's music department, discovered that regardless what keyboard controller/sample set combination was used to make the original MIDI file, the resulting playback on a Yamaha Disklavier was always disappointing. Certain notes would be over-accented, while others were barely audible no matter how precisely the Dsklaviers MIDI channel volume was set. To overcome this, Dolinski experimented with adjusting the note velocity of each of the offending 'outliers' to bring the in line with the musical context.
"It makes a huge difference. By using our ears and pianistic intelligence in a patient and methodical manner, we can produce a more believable and musical result than has ever been offered before using this technology. If done this way by a skilled operator, a MIDI-to-acoustic-piano-conversion using a Disklavier can indeed rival the real thing while easily surpassing sampled piano performances for perceived realism and richness of sound."
Customers are able to upload their original MIDI files to the website where the team can load it into a 'digital performer' which feeds into the Disklavier. The team then adjusts the MIDI velocity values by ear until the track sounds just right. Only the MIDI values are changed to match the dynamics of their particular Disklavier, all timings and feel from the original track remains.
You can check out Get Real Piano's  website HERE where you can find more information including rates, and examples of previous work.
Is this service something that you would consider? Let us know in the comments!