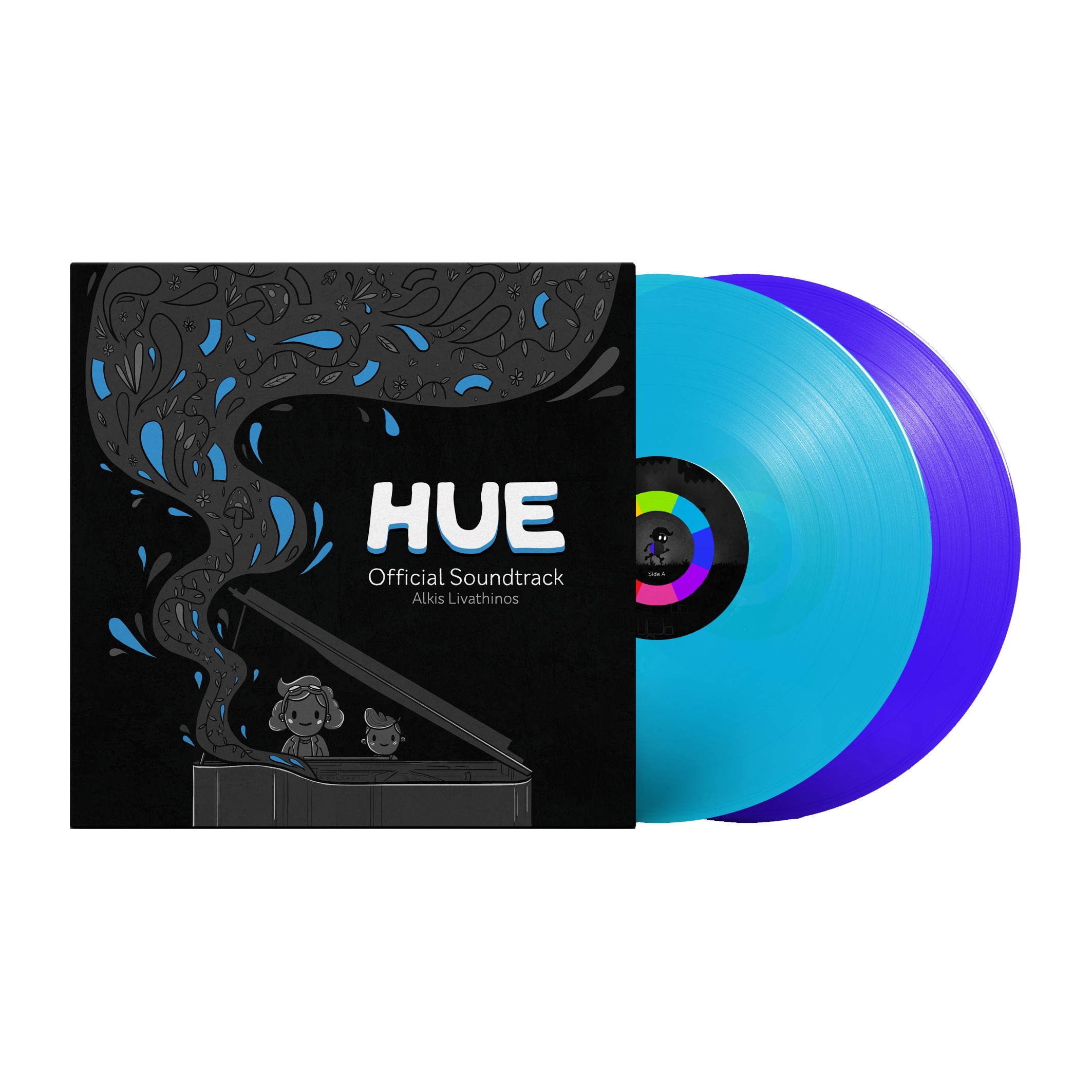 Pre-Orders have opened for the upcoming release of the HUE soundtrack, as a limited edition 2xLP Vinyl, distributed by Black Screen Records, a video game music label, based in Cologne.
It's been carefully wrapped with laser cute gatesleeves and a few bonus, secret merchandise items inside, as well as exclusive remixes of tracks from the game. Vinyl will be officially released for sale on the 19th May!
The Cologne-based record label Black Screen Records and Fiddlesticks Games, the developer of the indie sensation Hue, are teaming up to release the game's critically acclaimed soundtrack by composer Alkis Livathinos as a limited collector's edition on vinyl for the very time. The soundtrack comes on audiophile 180g coloured double vinyl, in a beautiful laser-cut gatefold sleeve with original artwork, full-coloured inner sleeves on heavy-weight cardboard, four exclusive and unreleased bonus tracks and remixes, sheet music for the heartbreaking Hue Main Theme and a unique download code to get the mp3s for free.
HUE is a vibrant, award-winning puzzle adventure, where you alter the world by changing its background colour. The game's world is far from black and white – although everyone in his world is seen in greyscale. On a journey to solve his mother's disappearance, players piece together discarded research, uncovering the ability to see and alter colour. As the background shifts between shades, rifts form and obstacles slip between realities. Along the way, Hue will meet a vast cast of imaginative characters in a witty and wonderful world, filled with brilliantly inventive puzzles and a genuine sense of wonder.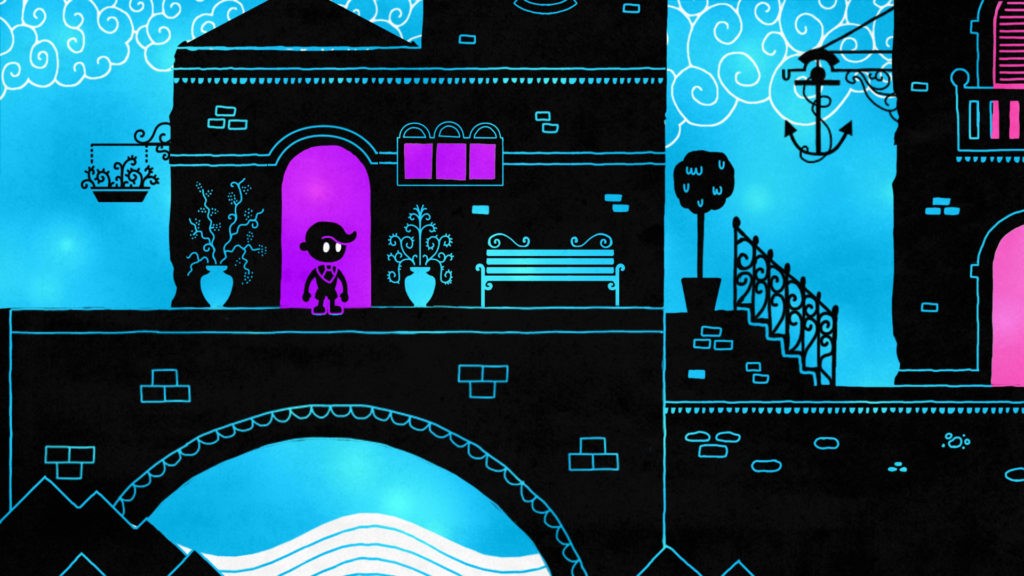 Developed by Fiddlesticks Games and published and released by Curve Digital in August 2016, HUE's beautiful piano soundtrack will finally get a limited collector's edition on blue/purple and black/black 180g double vinyl. The vinyl soundtrack will be out on May 19th, 2017 through Black Screen Records. Pre-orders for the vinyl soundtrack are now up on www.blackscreenrecords.com.
We are also running a competition to win a copy of Alkis Livathinos' soundtrack on Vinyl. To be in with a chance of winning, like and share our facebook post or like and retweet our twitter post! We will draw names out of a hat on May 15th, 2017 and announce/notify the winner on facebook and twitter!