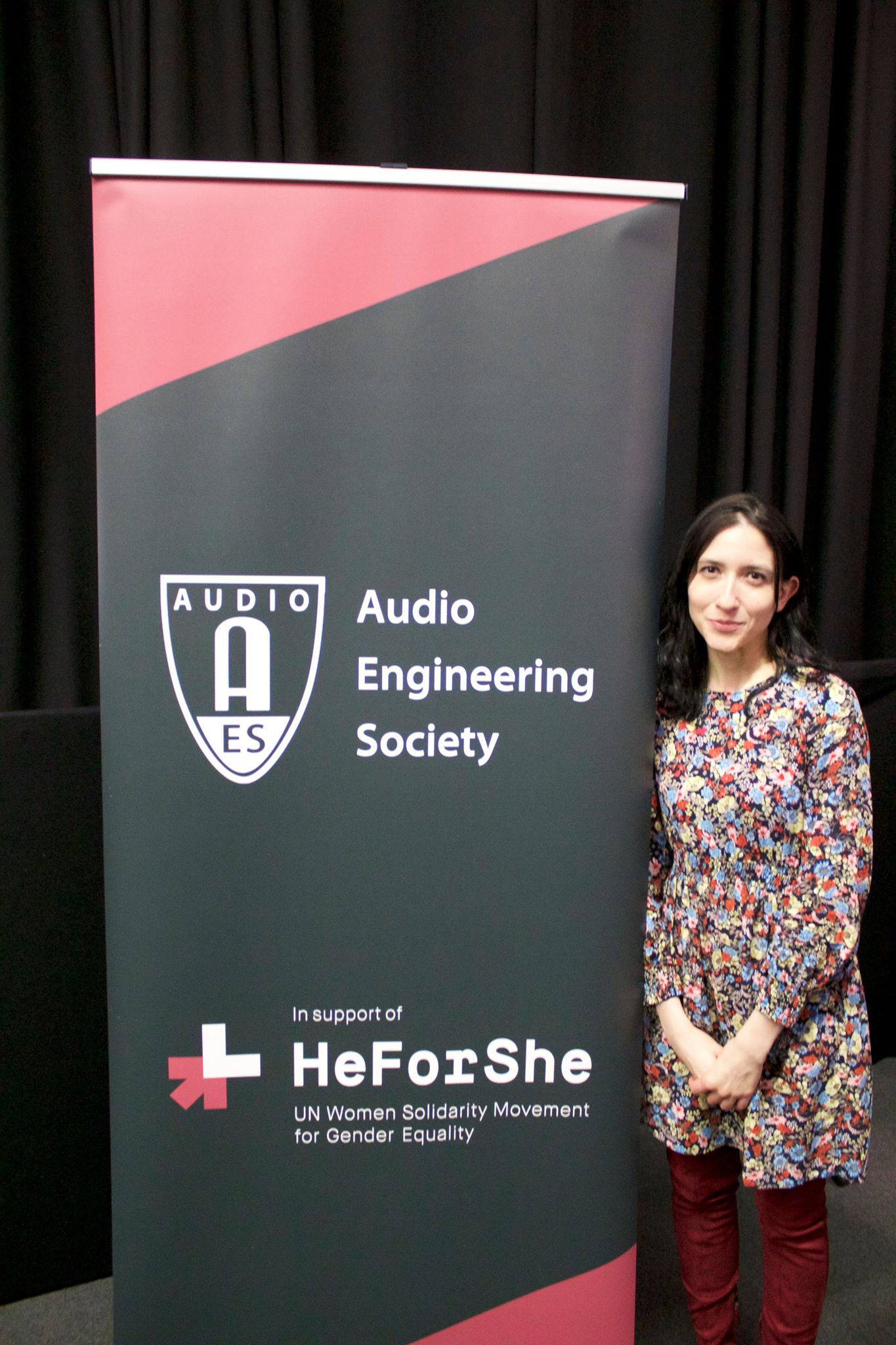 Sam Hughes speaks with AES British Chair, Dr. Mariana Lopez.
Mariana has a background in music, sound design and acoustics. Her MA dissertation (University of York) focused on exploring the creation of a new format of sonic art entitled 'audio film' that may be considered as an alternative to Audio Description for visually impaired audiences. In 2013 she completed her PhD at the University of York on the importance of virtual acoustics to further our understanding of medieval drama. In 2014 she joined the CoDE Research Institute at Anglia Ruskin University and in 2015 she was promoted to Senior Research Fellow. In 2016 she moved back to York to start a position as Lecturer in Sound Production and Post Production at the Department of Theatre, Film and Television. At York she leads the Masters in Postproduction with Sound Design.
Mariana is active in the field of sound design, having worked on a number of short films, theatre productions and installations. She is the Chair of the Audio Engineering Society British Section, where among other things she leads the HeForShe United Nations campaign for gender equality in the audio industries together with Charlie Slee.
Hi

Mariana

, thanks for joining us on the site. Before we discuss your fantastic recent news, tell us about your journey so far, how did you get into audio?
Hello! Thank you so much for having me! When I finished school I decided to start an undergraduate degree called Arts with specialisation in Music. This was a programme similar to Musicology, in which we looked into Music through the lenses of Anthropology, Musicology and Psychology and we also looked into Music History and Analysis. So there were a lot of instances in which our assessments were about listening to a piece and trying to determine what period it belonged to and why. It's been ages since I last practised doing that! After that I decided that I would like to combine my passion for music with my interest in film, so I started a Masters in Postproduction with Sound Design at the Department of Theatre, Film and Television at the University of York. It was quite daunting at first because I didn't come from a traditional Music Tech background so techniques on recording, editing and mixing were completely new to me. I remember a male peer in the course mocking me, saying I didn't belong in the course! Anyhow, I did pretty well and I decided to pursue a PhD in the same department and I focused on how virtual acoustics and sound design techniques could be used to understand medieval drama performances. I'm now a Lecturer in Sound Production and Post Production at York and I lead the Masters programme I took years ago! I have to say, I didn't see that coming, and I guess that mean peer of mine didn't see that coming either. I always tell my students that there isn't such a thing as being 'technically-minded', determination is the key to success and what you studied before doesn't really matter as long as you have a passion for the field.
So recently you have become Chair of the AES's British Section Committee, that's fantastic! Is it correct to say you're the first woman in this position as well?
Indeed! I've been a member of the AES since I was a student and it was partly thanks to the AES Educational Foundation Award that I was able to complete my PhD, so this is a great honour! We looked into the history of the AES British Section and it seems that I am the first female chair. On the one side it's great to make a small (even if it's tiny) mark in the history of the AES on the other hand it's a bit sad that it took 50 years to accomplish this!
You're also Co-Chair of the North of England regional group is that right?
Ben Mosley and I co-chair the North of England section, which is, of course, very closely linked to my role as Chair of the AES. It has meant that we now have many more audio related events happening in both Leeds and York and we are no longer as London focused as we were in the past.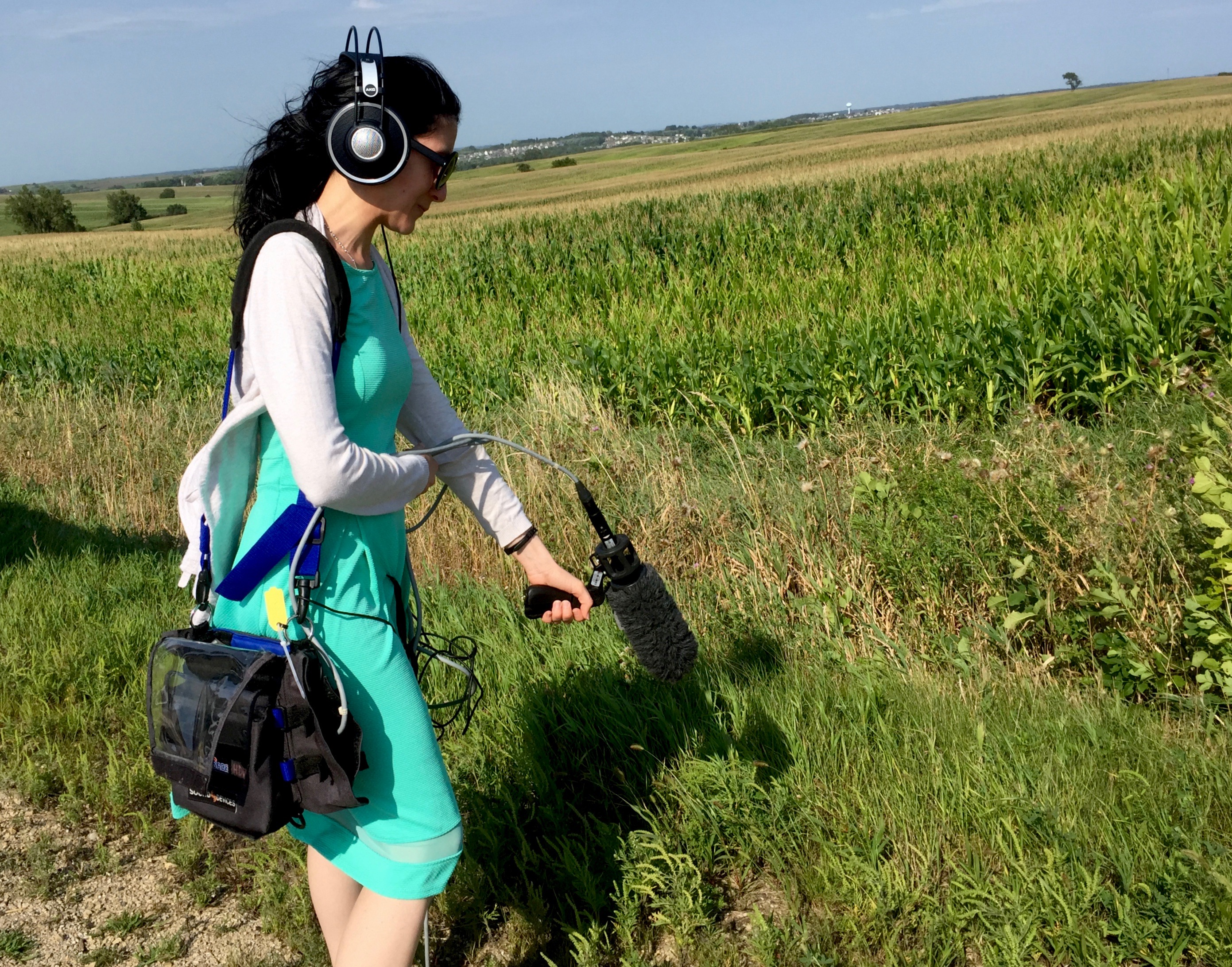 You've always been passionate for equality in the industry, what else have you been working on/with to push this forward?
My main motivation to be part of the AES was that maybe I could help bring change, make a difference, I know it sounds cheesy but I truly believe that I am passionate enough about the subject to bring about some improvement to equality. Last year, when I was the Vice-Chair of the AES British Section I started working with the then Chair Charlie Slee on how to address issues of gender equality in audio. We sat down, looked at the records from lectures throughout the years and I was shocked to see that there were years and years of records without any women having been invited to give talks, a trend that had only stopped when I led the Cambridge regional section. Charlie and I worked on recommendations for the UK committee on how to address these issues and we got in touch with UN Women on the possibility of being involved more closely with their HeForShe campaign. The HeForShe campaign invites everyone, not just women, to get involved with gender equality, it disseminates the core idea that gender equality isn't a woman's issue, it's something that affects us all. This campaign seemed perfect for the AES, who only has about 5% of female membership, inviting men to stand for gender equality was a key message we wanted to convey. So, we started asking the audio community to talk about gender equality in the audio world and to make a commitment to the cause.
Tell us about the HeforShe campaign and how people can help or find out more?
We ask the audio community to visit
http://www.heforshe.org/en/commit
and complete a very short online form (really, it takes 2 minutes and it's free!), this is what is called a pledge and it means you get an e-mail that tells you that you have joined
HeForShe
. We ask the audio community to make a pledge and send a screenshot of their confirmation e-mail to
info@aes-uk.org
, we then post the pledges online to encourage others to do the same. To this date we have 131 pledges, but the audio community is huge so we are hoping to get loads more!
So what are your next steps do you think, what would you like to achieve?
As a committee we want the audio world to know that our campaign isn't just us talking about gender equality, we are working on taking tangible steps towards equality. For example, we are making sure our series of lectures has a good representation of female and non-binary audio engineers and our student event Up your Output had a 50/50 Female/Male split in relation to our invited speakers. We are also working on offering a number of bursaries to female and non-binary audio students that cover the expenses of AES Student Membership, in order to encourage them to pursue a career in audio and help them access resources to help them progress in their studies.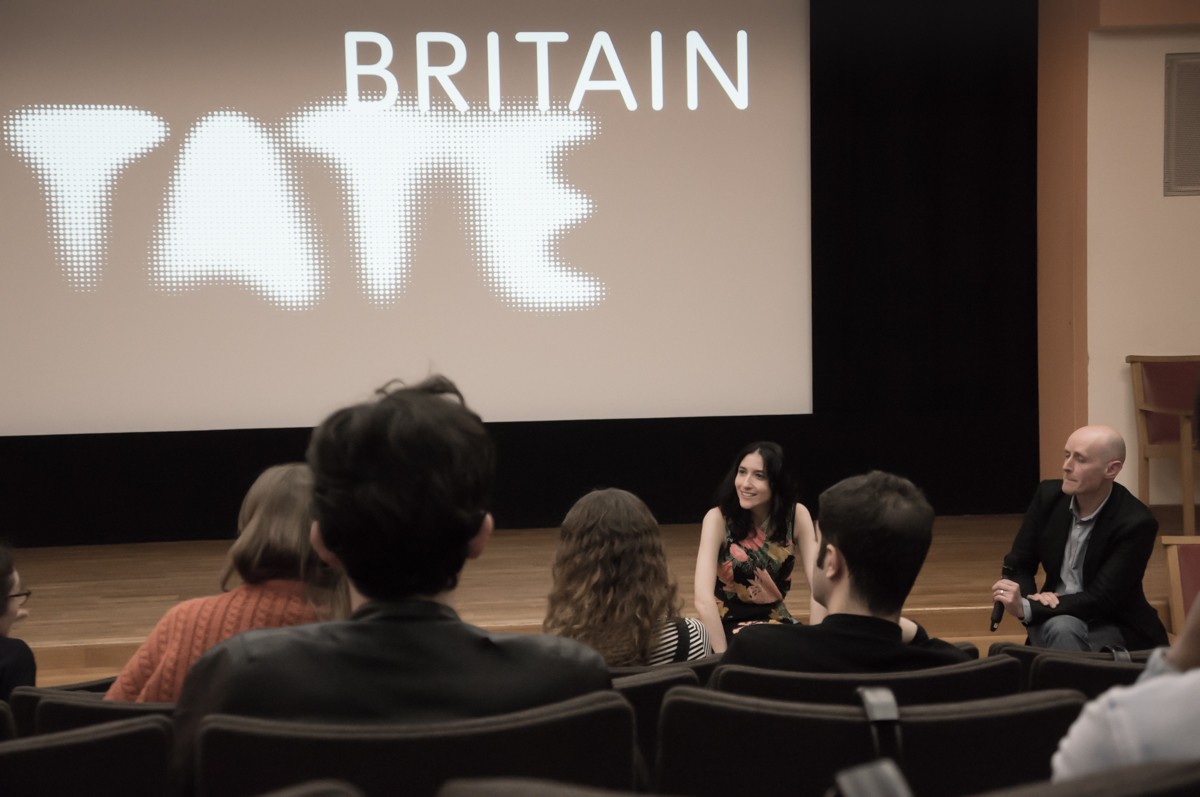 As if you weren't doing enough already, you're also the Principal Investigator (PI) of the AHRC funded project, Enhancing Audio Description. Tell us more about why you decided on this project and what you are hoping it will accomplish?
I know…I've been busy! Enhancing Audio Description explores how we can use sound design techniques as well as sound spatialisation to reduce the number of verbal descriptions included in accessibility services for visually impaired film and television audiences. The key idea of the project is that, if you can
cheap viagra to buy
make your sound design take on a clear storytelling function and if the positioning of sounds can tell audiences where characters are and what the set is like, then visually impaired audiences would need fewer explanations and as a result get a more artistic + accessible version of the film they'd like to watch and, more importantly, they wouldn't have an added audio track that is potentially masking the sounds in the original soundtrack. With the project I'm hoping filmmakers change their perceptions of who their audiences are, I'm hoping that in the future accessibility features are not just something that is added to tick a box but it is something that is recognised as an intrinsic part of filmmaking and one that is full of creative potential. I actually believe that we are better sound designers when we think about the challenges of conveying sounds without visuals, we start thinking out of the box and lots of possibilities start opening up.
How do you manage your time to include all of these extra actives as well as being a lecturer in sound production and post production at the University of York?
That's a very good question! To be honest it's very challenging! I like variety quite a lot, it keeps me from getting bored. So I generally do different things on different days of the week!
LINKS
We hope you enjoyed this interview, check out others in our Interviews section. Don't forget to sign up to our Monthly Newsletter to make sure you don't miss out on our reviews and interviews.
We also love to deliver as much content as we can but as a team of volunteers, we have a Patreon running to help us continue to deliver, see the links below!