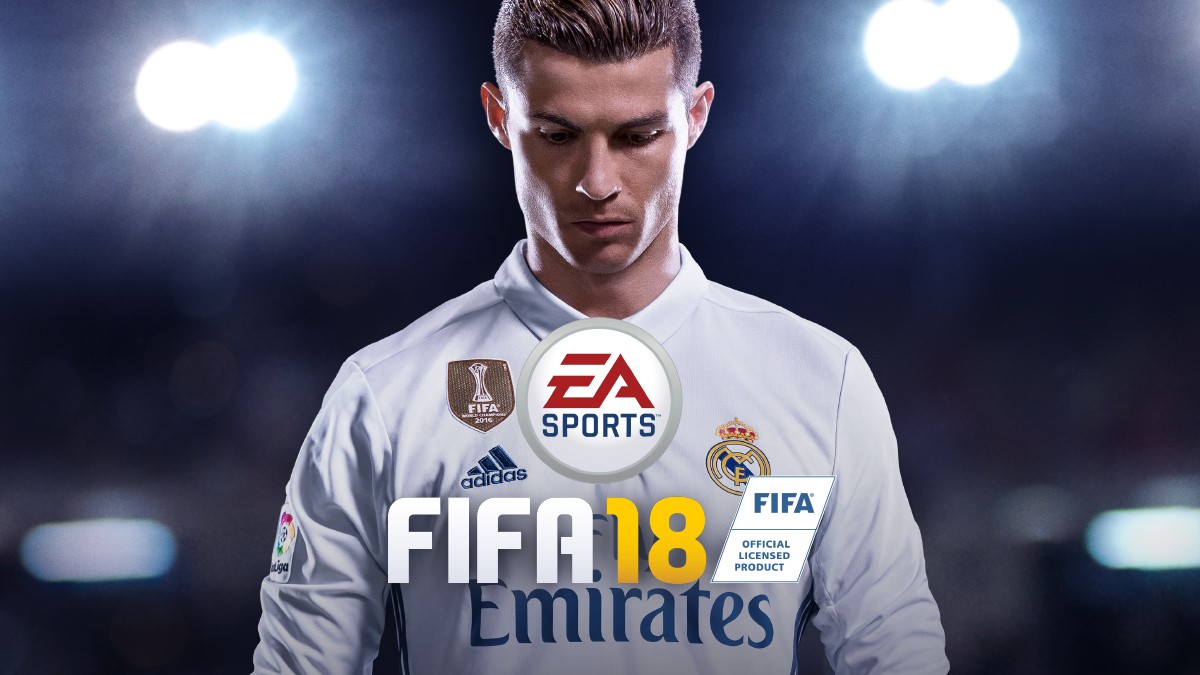 Interview by Alyx Jones
Viviana Caro is no stranger to game audio with past work on titles such as Papa & Yo, Need for Speed and Fifa 17. A wearer of many game audio related hats, such as Technical Sound Designer, and Head of Audio at her own company Blue Chicken Audio, she somehow finds time to also be an Instructor at the School of Video Game Audio! We caught up with her to chat about her work on the newly released Fifa 18!
1. How did you start out in game audio?
I started working with audio in 2000, a couple of years before I graduated as a sound engineer in Bogotá, Colombia. I started out working mostly on animal sound recordings restoration, archiving, consulting and producing audio field guides for different scientific institutions. Some of the projects I did some consulting work while I was working at the Cornell Lab of Ornithology were really interesting. These projects were using nature sounds in a different way than I was used to since they were creating interactive exhibits in museums where people were actually part of the experience. I thought these projects were pretty cool and a great way to use sound. After working for 7 years in the same area while at Cornell, I wanted to make a shift to my professional career and do something more creative but challenging at the same time.
In 2007, I had the opportunity to meet Gordon Durity, the Executive Audio Director at Electronic Arts in Vancouver. I shared my thoughts on exploring other ways to work with sound with him and he mentioned a program at Vancouver Film School (VFS) called "Sound Design for Visual Media". VFS was stood out since it included some game audio assignments, which was uncommon at the time. He also mentioned how getting any chance on getting a job in video games in Canada or pretty much any other developed country, would be pretty difficult without a work permit or a residency. That conversation helped guide me to make the decision to quit my job, sign for VFS and apply for the permanent residency in Canada.
I was fortunate to have Leonard Paul as my game audio instructor at VFS since he taught me a lot of really interesting things about interactive audio and this really helped draw me into the industry. After VFS, I knew that game audio is what I wanted to continue to do for my career.
2. Did you have any role models that inspired you in your journey?
Yes, besides Gordon and Leonard, there are two female audio engineers and very close friends, Juliana and Marcela, that continue to inspire me. As classmates in University, we were pretty much the only women in our class. We were always together, helping each other to succeed in our studies and our projects.
All three of us followed different paths in life, with one common element, sound has stayed our passion ever since University. We all had good and tough times, as women and as professionals but we've never given up even though it can be hard to survive as a female sound professional. Juliana is the owner of a successful sound studio in Barcelona, and Marcela is launching her own record label for classical music productions in Colombia.
Every time I feel discouraged, tired of pushing hard, I think about my long-term friends. They are doing what they love to do, they are great at what they do and they're not giving up either, so we have helped each other out and continue to inspire each other throughout our careers.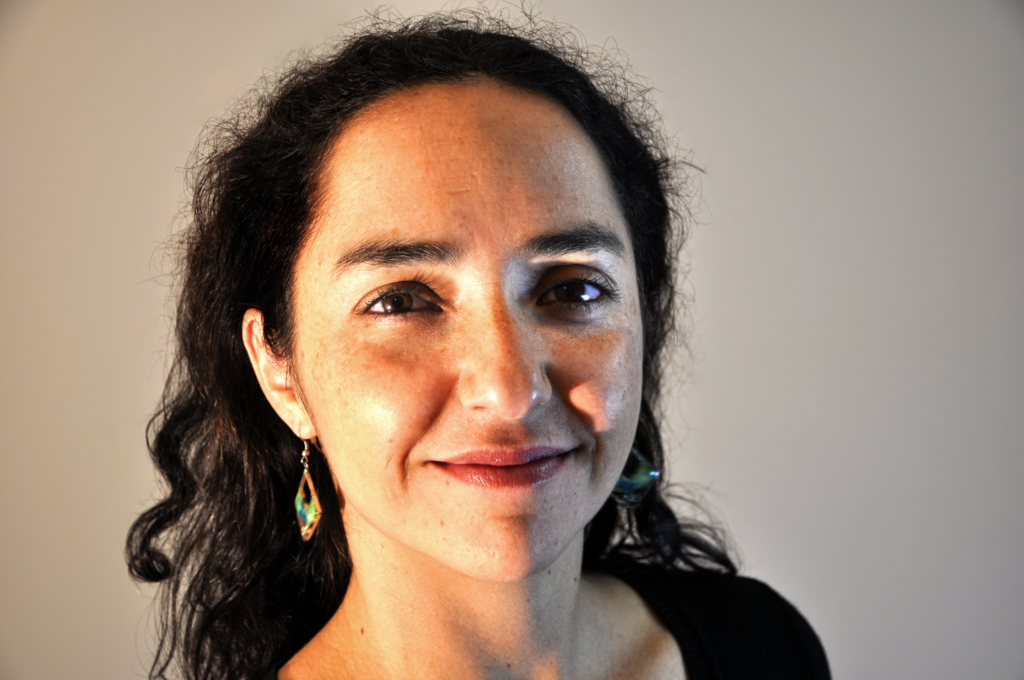 3. What is it like to work as a woman on AAA titles?
The AAA game audio industry is a competitive world for both men and women as the pace is fast, there's a high level of stress and a lot of money riding on each game. There are plenty of game audio professionals out there, but not many stable job opportunities. As a woman, I've found that it takes longer to gain professional credibility since men are usually the ones making the rules and defining the culture in game studios. I really appreciate my male allies in the industry who are also working hard to help balance things out.
I think it's good that the topic of women in games is something that most companies are trying to directly address these days but, there's still a lot of work that needs to be done. Having groups within companies, such as "Women's ERG" in EA Vancouver, help women working in the video game industry see that they aren't alone in the challenges that they face daily at work as women. However, it's really important to see the actual impact that companies are having with their workforce gender balance. From my own experience, the average is that less than 10% of my coworkers within audio are women so there's a lot of potential for shifting the environment to be more positive for women to enter and stay in the game audio industry.
I hope that my audio work on AAA titles and teaching audio for games can help inspire women to join our industry since it's really an exciting field to be in. I hope that I can continue to contribute to the community for many years in the future as well.
4. Congratulations on the very recent release of FIFA 18! How long have you been working on it?
Thanks! I joined the audio team in January 2017 to work on the story mode for FIFA, right at the beginning of the production cycle. We worked until pretty much now and have been on stand-by for the past few weeks, just in case a last-minute bug came out. It was a quick ramp-up for me, since I worked on the first story mode for FIFA 17 in 2016, so I was familiar with the process.
5. What are the main changes to the audio between FIFA 17 and the new release?
FIFA 17 was using Frostbite as their game engine for the first time and there was also a story mode in the title for the first time. As you could imagine, we had to sort out a lot of different technical challenges and readjust our entire implementation and sound design pipelines.
We learned a lot from that process, and that includes all the departments in FIFA, not just audio. The process of making part 2 of the Journey was smoother on the technical side but we also added more content. We created audio scripts in Frostbite to automate tasks that we would normally do manually, established an audio post-production pipeline that was more efficient and organized, improved the implementation approach for stems and had more time to focus on audio polishing, our creative approach and the overall mix. I'm very happy with the result.
6. What kind of audio wizardry is going on under the hood that you can tell us about?
Using the Frostbite engine to implement all the audio for 3 hours of story mode cinematics was a tough challenge. We added a new feature to allow for skipping through certain cinematics which meant that we needed to design the audio implementation approach to sound natural when being interrupted part-way through playback of a scene. The mix between the interactive content and the cinematics took us a while to buy viagra online canada with mastercard polish as well so having strict mixing standards for all of our content helped us a lot. I played a large role in designing the music implementation pipeline for the music in Frostbite and hope that it can be used in the next FIFA 19 game as well.
I was involved in recording custom walla from all the scenes, from spotting, aiding in the supervision of the recording sessions, the bulk of editing the walla and implementing it in Frostbite. It was really fun to work with the actors and see how custom walla gives a special life to the scenes and helps to make them sound so realistic.
7. What are some of your favourite audio moments from Story Mode in FIFA 18?
At the beginning of the story, Alex Hunter, the main character, is spending time in Brazil with his friend Danny Williams. They meet a group of boys that are playing soccer in a favela, and the user gets to play with them in a short game.
I was working on the implementation for the interactive ambiance for the favela match, and one of the sounds was this rooster that was crowing every 30 to 60 seconds. I figured it was pretty realistic and was happy with the overall ambience of the match with the rooster adding his voice to setting of the game.
A few days later after I had implemented the rooster, one of the producers shows up to my office, with a face of desperation and tells me "please, make that rooster stop, I can't take it anymore!" It was really funny, because roosters are pretty annoying in real life too, so I guess it was too realistic!
8. Is most of your work on implementation in-house or remote?
All of our audio work on FIFA is done entirely in-house. The Frostbite engine works similar to Unreal or Unity, where all assets in the game (such as audio, graphics, lighting and textures) are shared within the engine.
When working on Need for Speed, we were working in parallel with Ghost Games in Sweden. We were still implementing in-house in Vancouver and they were working from Gothenberg so we needed to sync and merge our work a lot over our internal network.
It would be technically possible to implement audio remotely but for security reasons, all the implementation is done in-house within EA's secure network.
9. What is a typical day for you like?
I guess that depends on where we are in the production cycle, but in general, I would normally check first thing if there are any bugs that should be addressed. Then, I would sync my machine and consoles to a recent and stable build in Frostbite. While it is cooking or building, I would check emails and do other smaller tasks.
At around 11am, the story mode audio team has a quick meeting to go through the tasks for the day to keep everyone on the same page and plan our goals together. I often spend the afternoon doing more implementation, looking for bugs and other things that need to be improved with the game.
We are very lucky to have access to great fitness facilities and classes on site. My favorite is yoga, so I usually go twice a week to a free yoga class at lunchtime.
Every day is different, I like that about my job.
10. If you could live in a video game, what game would you choose and why?
That's a great question! I don't have a lot of spare time to play video games these days but maybe I'd look for a more relaxed indie game or casual game to relax in. Maybe I'd be a cat in Neko Atsume, it looks pretty chill 🙂
LINKS
Official
Twitter
Facebook
We hope you enjoyed Alyx's interview, check out others in our Interviews section. Don't forget to sign up to our Monthly Newsletter to make sure you don't miss out on our reviews and interviews.